Repressed Memories of Child Abuse: What I Wish I'd Known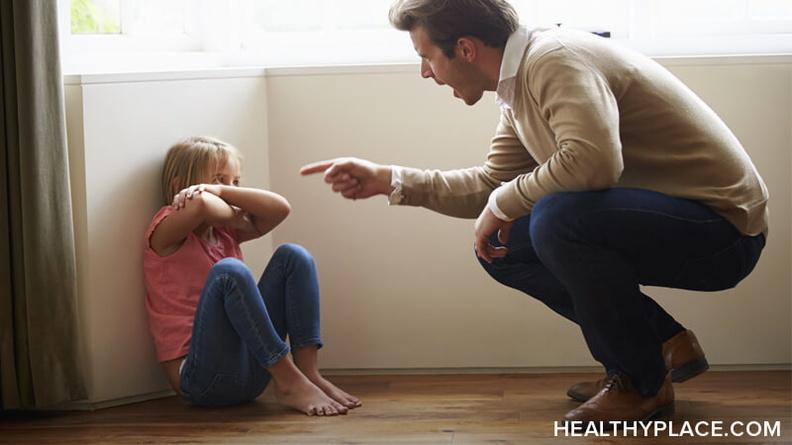 One of the obstacles I encountered in coming to terms with my dissociative identity disorder (DID) diagnosis was the idea that DID is by and large caused by horrendous abuse. Because DID and unimaginable trauma were intrinsically linked in my mind, I thought accepting my diagnosis required believing that I had suffered inconceivable horrors, repressed memories of child abuse that were lurking somewhere in the recesses of my dissociative mind. I didn't want to believe that, so I rejected the diagnosis altogether. I wish I'd known that tolerating ambiguity is part of dissociative living, and that it's possible to reconcile yourself to having DID without making assumptions about your history.

"My heart is afraid that it will have to suffer," the boy told the alchemist one night as they looked up at the moonless sky. "Tell your heart that the fear of suffering is worse than the suffering itself."
Paolo Coelho, The Alchemist
Repressed Memories of Abuse from Childhood
DID is a trauma disorder caused in part by repeated, overwhelming stress in early childhood (Causes of Dissociative Identity Disorder). Often that stress comes in the form of child abuse. Dissociative amnesia allows the sufferer to continue to function, and often even thrive, by moving intolerable information and experiences out of conscious awareness. Repressed memories are therefore a very real possibility for those with dissociative identity disorder. But there is a difference between acknowledging that possibility and terrifying yourself with it.
My fear of retrieving lost memories -- devastatingly painful things about my past -- incapacitated me. I wish I'd noticed that I was already contending with devastatingly painful things about my past, and it hadn't killed me yet. I wish I'd had more faith in my resiliency.
'It's still hard for me to have a clear mind thinking on it. But it's the truth even if it didn't happen." -Ken Kesey, One Flew Over the Cuckoo's Nest
I may never know the entire truth about what really happened. Memory is malleable and traumatic memory, in particular, can be nebulous. Waiting around for a complete and undisputed account of my traumatic history before getting on with the business of recovery meant waiting for a very long time, perhaps my whole life. But I couldn't simply rewrite my history to fit my limited understanding of DID either. So I sat on the proverbial fence for a long time. I believed I had two choices:
accept that I have DID and therefore must have a vast storehouse of repressed memories of child abuse, or
reject DID and relieve myself of the burden of unremembered trauma.
I wish I'd known that there is a third choice:
accept that I have DID and learn to tolerate ambiguity.
Had I not eventually shed the conviction that whole-hearted belief in the veracity of repressed memories of child abuse is a necessary prerequisite to accepting my dissociative identity disorder diagnosis, I would still be churning in the mess of doubt and resistance. By giving myself permission to question the validity of those memories, should they come up, I was able to stop questioning the validity of my disorder.
APA Reference
Gray, H. (2010, August 12). Repressed Memories of Child Abuse: What I Wish I'd Known, HealthyPlace. Retrieved on 2019, September 22 from https://www.healthyplace.com/blogs/dissociativeliving/2010/08/repressed-memories-of-child-abuse-what-i-wish-id-known
Author: Holly Gray