About Alter Switching in Dissociative Identity Disorder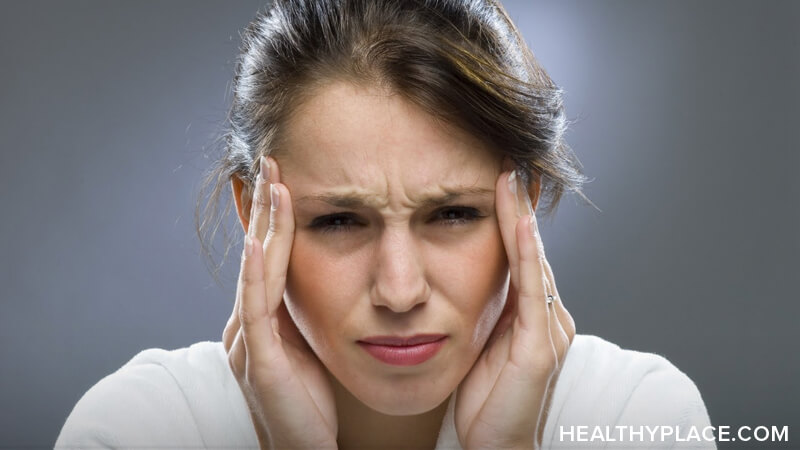 Alter switching and dissociative identity disorder (DID) are interdependent. The term "'switching" means simply to change, but, in reference to DID, it means to change a part, an alter, or a headmate, as they are called. Everyone has parts that comprise his or her personality. You might have remarked before, "Part of me really wants to improve my health." For someone to reference a single part of his or her personality is normal, but for those of us with DID, we experience more extreme parts of ourselves that have their own thoughts, opinions, beliefs, wishes, needs, etc. The switching of these parts is difficult, jarring, and disconcerting. If you have DID or know someone with DID, it is important to understand the signs of when someone with dissociative identity disorder is switching alters and what you can do.
Signs of Alter Switching in Dissociative Identity Disorder  
Just as each DID system is different, the way we experience switching can also differ. While not an exhaustive list, below are experiences that might indicate when I am about to, or in the process of, switching alters in DID.
Hearing a headmate's voice in my head
My head goes foggy
I cannot concentrate, process information, or think clearly
I hear outside voices from afar, as if in a tunnel
My head feels chaotic
I can physically feel my facial affect changing and my emotions flooding my facial expression
My handwriting changes, sometimes from messy and precise or from print to cursive
I stare blankly at the wall or floors and "feel" myself being moved out of the way
My eyes change shape and color
Shivers run through me as though I'm cold
I feel detached from myself as if someone else is "running the show"
I have headaches that cannot be relieved with medication
I feel dizzy and light-headed
My thoughts get louder
I do not make eye contact
I take a deep breath and breath an enormous sigh as if to alleviate building stress
I look around the room suspiciously as if I'm unaware of my surroundings
I frequently watch the clocks to account for time lost
What Causes Alter-Switching in Dissociative Identity Disorder?
The causes of dissociative identity disorder alter-switching vary. In my system, I do not have control over when my headmates switch; however, I do know ahead of time what situations might trigger a switch in alters. Triggers include:
Memories - good or bad
Anything from the five senses
Strong, uncomfortable emotions
Extreme stress
Certain times of the year
Looking at old pictures
An outsider mentioning a headmate's name
Tremendous anxiety
Noises
Crowded places
Journaling
This list is a great place to start when thinking ahead to possible instances that might trigger you. Understanding triggers is often a good practice so we can prepare ourselves for what we might need in order to keep us safe.
Dissociative identity disorder alter-switching is always done to keep the system functioning and safe. Everything in the system happens for a reason, even if we do not know what it is. It is usually a defensive response to anything the system deems threatening.
While knowing switching can be a protective act, I usually find the switches disturbing, especially when parts come and go like a revolving door or jockey for front position (Three Reasons Why People with DID Hate Switching). Not feeling in control feels very overwhelming and even embarrassing, regardless if no one knows but me. Embarrassment, frustration, and shame frequently plague our system when switching. However, having frequent internal communication, dialogue, and understanding with my headmates makes the system more amenable to an agreement on terms of when and how headmates switch. Trying to block a headmate is seldom helpful and will most likely cause hostility and anger in the system.
Do Outsiders Know When We Are Alter-Switching in DID?
Most outsiders, including my husband and often times our therapist, do not realize when a switch has taken place. There are some signs, such as altered behaviors, changes in language, uncharacteristic differences in beliefs and thoughts. Usually, if I am angry and cursing, that is a telltale sign an angry headmate is out because her angry behavior is contrary to my behavior. Along with a distinct way of talking, an outsider might know we have switched by our mannerisms and body language.
What to Do After Your Loved One with DID Has Switched Alters
Trying to figure out what to do when your loved one has already switched alters is too late. The headmates will want to feel safe and cared for, so a plan is necessary. The first thing to do before a headmate switches is to have a plan of action already put in place on how the system wants you to respond to a switch. In the plan, find out if questioning the switching headmates is permissible and, especially, if it is allowable to ask the new headmate his or her name.
Do not ask the alter you were with to resurface. Remember, in order to love one headmate means you should love them all because they all work to protect the host. Please do not judge the headmate that has just surfaced, even though he or she might have interrupted an important moment. Always stick to the plan. Do not veer off. Lastly, do not take it personally when one headmate leaves and another switches into place. The switching may have nothing to do with you and arguing with any headmate will not make you an ally.  
In Conclusion
Lastly, your headmates have been with you the majority of your life. They are there, and in their own way, to protect you. Unless they are a danger to you or others, do not struggle with him or her being out. Be gentle with them. Remember, they saved your life before you could save it on your own.
Please check out the following video to learn about the three types of dissociative identity disorder alter switches that affect my memory.
APA Reference
Hargis, B. (2018, June 14). About Alter Switching in Dissociative Identity Disorder, HealthyPlace. Retrieved on 2019, October 19 from https://www.healthyplace.com/blogs/dissociativeliving/2018/6/about-alter-switching-in-dissociative-identity-disorder
Author: Becca Hargis