Introduction to Krystle Vermes, Author of 'Dissociative Living'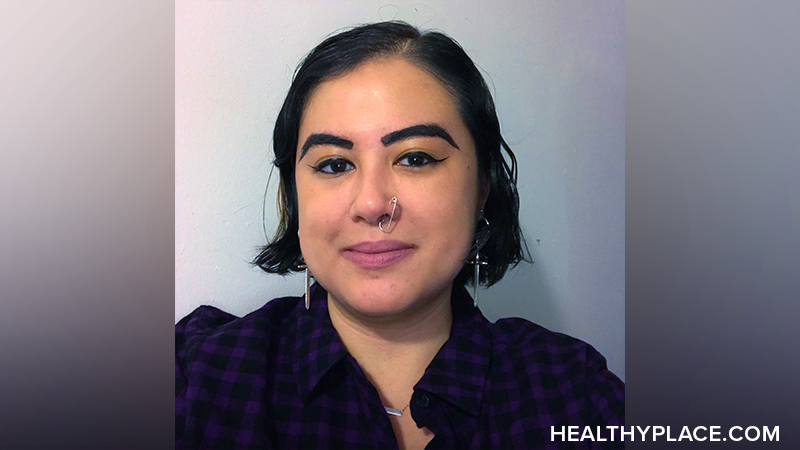 My name is Krystle Vermes, and I am extremely excited to become an author on the Dissociative Living blog. As an individual living with dissociative identity disorder (DID), I feel like I can make a difference by sharing my personal experiences and knowledge on everything the condition encompasses.
Krystle Vermes Is Diagnosed with Dissociative Identity Disorder (DID)
I was originally diagnosed with DID approximately five years ago after almost a decade of misdiagnoses. Needless to say, it was a rollercoaster ride of emotions getting to the place that I am today. I was initially diagnosed with depression and anxiety, but my therapist at the time had the inkling that there was more to my mental illness. When it came time for me to move on from her practice, she paired me with a complex posttraumatic stress disorder/DID specialist to continue my therapy, which finally led to my diagnosis.
Krystle Vermes Today
Today, I am on several medications to help me manage my DID, in addition to specialty therapy. Up until recently, I felt the need to hide my condition, which I still feel is largely misunderstood by the general population. Now, I've finally come out to friends and family about my diagnosis and how it impacts my everyday life.
I hope that you'll take the opportunity to join me on this healing journey as I explore the ins and outs of what it's really like to live with DID. Furthermore, I hope that by contributing to the Dissociative Living blog, I can break down some of the stigma surrounding not only DID, but mental illness as a whole.
Learn more about Krystle Vermes and what she hopes to do on the Dissociative Living blog:
APA Reference
Vermes, K. (2020, January 15). Introduction to Krystle Vermes, Author of 'Dissociative Living', HealthyPlace. Retrieved on 2022, June 25 from https://www.healthyplace.com/blogs/dissociativeliving/2020/1/introduction-krystle-vermes-author-dissociative-living
Author: Krystle Vermes