Introduction to Tanya J. Peterson, Author of 'Mental Health for the Digital Generation'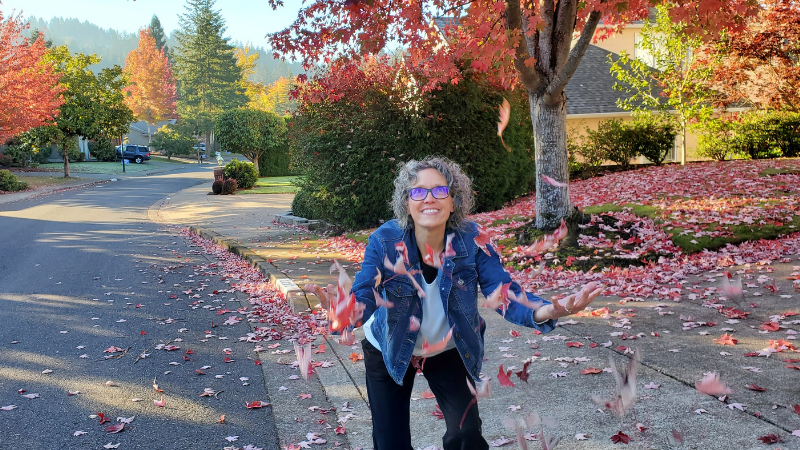 I'm Tanya J. Peterson, and I'm really excited to be one of the authors of the Mental Health for the Digital Generation blog. I've been writing here on HealthyPlace for seven years. I co-author the Anxiety-Schmanxiety Blog, have written a bunch of articles on different topics around HealthyPlace website, and provide the newsletter articles. I love doing these things because mental health is so vital--mental health is life itself. Writing for Mental Health for the Digital Generation blog feels like coming home, like being where I want to settle in, get comfortable, and have meaningful conversations. 
Why 'Mental Health for the Digital Generation' Matters to Me
While currently I'm a full-time writer, I started my adult life as a high school teacher. I loved teaching, but I found that what I enjoyed the most was the interactions and conversations about mental health, wellbeing, healthy relationships, dreams and goals, challenges, and just life in general. The academic stuff was fine and necessary, but it was the conversations before and after school, during lunchtime, and even in the hallways that were the most meaningful to me. My students inspired me to become a school counselor, and I thoroughly enjoyed doing that. I've been a teacher and a counselor in traditional schools and in a drop-in school for homeless and runaway youth (ages 14-22). 
I had opportunities to turn to writing (something I've always found joy in doing), so I switch directions a bit. That said, I still take every opportunity I get to go into classrooms or other settings with young adults to talk all things mental health. Also, recently I was able to develop an online mental health course for youth. Creating the course and going into classrooms always reminds me of how much I enjoy listening to the digital generation and empowering growth and wellbeing, so being able to co-author this blog is amazing.
I also have two kids. They're currently 24 and 19. I've loved every stage of their lives, including this one. They keep me in tune with what's really important at this age. Of course, what's important to one person isn't important at all to another, so I listen to them without assuming that everyone else is having the same challenges and triumphs. We all have challenges and triumphs--including me. 
My Own Mental Health Journey
The reason I write the Anxiety-Schmanxiety Blog is because I've lived with anxiety for as long as I can remember, since early childhood. My own anxiety is related to an extreme sense of perfectionism and social anxiety. I've also had a traumatic brain injury (TBI) followed by two smaller concussions. That not only exacerbated my anxiety but bumped my brain and functioning around enough to lead me to seek treatment in a behavioral health hospital. There, I was diagnosed with bipolar I disorder. For me, bipolar disorder was directly related to TBI and as my brain healed, those symptoms disappeared. My anxiety, though, didn't disappear.
Anxiety and perfectionism have contributed to pretty intense stress, and that stress affected my physical health. (Mental health and physical health aren't actually two separate things, though--a topic I'd love to explore with you.) I have some autoimmune and digestive disorders largely caused by stress. While we're all unique and I'd never claim to fully know what you personally are dealing with, I know what mental health struggles are like.
I have great news. While some things, like anxiety, never fully disappear, mental health challenges don't define who we are, and they don't have be be in control. While I still experience stress and anxiety (because they're a part of life), they don't own me anymore. Our difficulties and mental health challenges really aren't our overlords and it is possible to rise above them and to create a quality, enjoyable life. I'm looking forward to helping you develop tools and strategies so you can face any challenge and soar. 
I'd like 'Mental Health for the Digital Generation' to be useful to you on your own journey. Please feel free to contact me (click on the link to my website in my bio, and you'll find a contact form) if you have questions, concerns, or general topics you'd like information about. I'm looking forward to this!
APA Reference
Peterson, T. (2021, March 3). Introduction to Tanya J. Peterson, Author of 'Mental Health for the Digital Generation', HealthyPlace. Retrieved on 2023, December 2 from https://www.healthyplace.com/blogs/mentalhealthforthedigitalgeneration/2021/3/introduction-to-tanya-j-peterson-author-of-mental-health-for-the-digital-generation
Author: Tanya J. Peterson, MS, NCC, DAIS
Just got workbook from Amazon
Suggested by counselor
I'm 69
At 25 an experience impacted my mind and I'm seeking peace . I feel like I'm on the right path after reading about the snarling dog . Thank you
Leave a reply