Blended Families and Children with Mental Illness (1 of 2)
One of the things I have tried hardest to avoid is having a house divided. Regardless of the differences in our DNA, I wanted our family to function as one cohesive unit. But lately, despite my best efforts, one of the sheep is doing his best to separate himself from the flock. And it's driving me nuts.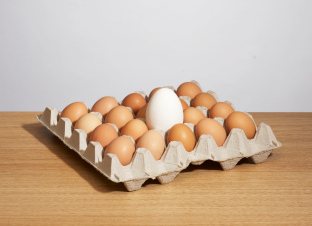 As I have noted in earlier posts, my husband is not Bob's biological father. However, one of the things I was most drawn to about him was the way he treated Bob as his own. Even at Bob's worst moments, his commitment to Bob never faltered. I expected things to change after Bob's half-brother, Two, was born--but even now, I still believe my husband treats the boys equally.
For the most part, we both treat them equally. But Bob and Two are as different as night and day in terms of temperament and personality. Bob is also almost seven years Two's senior. It should therefore come as no surprise that Bob gets into trouble more often than Two. Beyond that, Two is...well, two. Babies and toddlers are naturally given more attention than their older siblings by virtue of their age and level of need (not to mention they tend to be a lot cuter when they're small). Two is no exception. I remind myself of this when I'm feeling guilty for showing Two more attention, or when my husband appears to be favoring his natural child. I was the oldest of four kids--I am, as such, very familiar with the shifting of the family dynamic when the only child becomes the older child.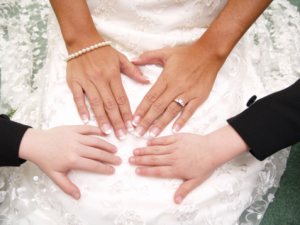 Bob, however, has been less than accepting of this phenomenon lately. Only in the past few months has he begun to demonstrate jealousy of his brother, or compete with him for our attention. This "look at me! look at me!" trend has spiraled out of control lately, to the point I almost feel like I can't show Two any attention for fear of Bob responding by turning cartwheels in my face.
But it's more than just demanding attention. He's pulling away from us, and he's never done that before. Since he came home from spending part of winter break with his father, he's been rude and nasty to all of us. Last week, he told me he wishes he could go live with his dad, where there aren't any "annoying people."
I bit my tongue so hard when I heard that, I'm pretty sure I bit it in two.
APA Reference
McClanahan, A. (2011, January 19). Blended Families and Children with Mental Illness (1 of 2), HealthyPlace. Retrieved on 2023, December 8 from https://www.healthyplace.com/blogs/parentingchildwithmentalillness/2011/01/blended-families-and-children-with-mental-illness-1-of-2
Author: Angela McClanahan