Winter Weather Impacts Routine of Children with Mental Illness
The holidays aren't the only thing that can send a routine down the tubes.
From very early Monday morning until very early this morning, we had snow. Lots and lots of snow. Roughly 7 inches of the stuff in my neighborhood. Needless to say, school was canceled, and since I wasn't eager to make the 30 mile drive over mostly un-plowed interstate to my office, I stayed home with the kids. And with temperatures in the single digits, we're not in any hurry to get out and make snow angels.
Apparently, one needn't live in a cabin to have "cabin fever."
For Children with Bipolar Disorder or Anxiety, Being Cooped Up Inside is a Nightmare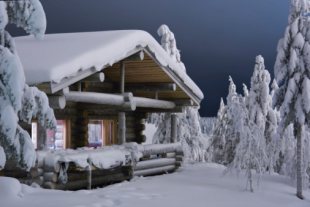 For children (and adults, as well) with Seasonal Affective Disorder, being cooped up indoors for days is particularly damaging. Even brief exposure to sunlight is essential--but hard to come by when you can't leave the house.
As much as they claim otherwise, kids--especially kids with psychiatric illness, like Bob--need school. More than school, they need the routine the school year provides. They are comforted by rituals, and school is all about that. Bell rings at 9:00. Math at 10:30. Lunch at noon. They know what to expect and when to expect it. For a child with bipolar disorder or anxiety, boredom is bliss.
Unless it's the boredom of being cooped up at home on a snow day while your mother attempts to telecommute. Left to his own devices, Bob has spent the past two days wandering around the house like a dog in search of something to chew on. I admit I've considered tossing him outside with our dog and telling him to play Call of the Wild, but I've refrained.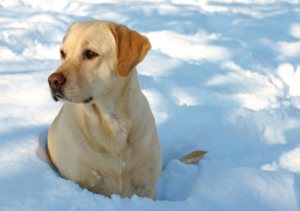 Right now he's watching "exercise TV on demand." I'm not stopping him, because part of the detriment of cabin fever is the lack of physical activity. Go for it, Bob. Work those abs! (**Note--I just heard him sigh, "that feels awesome." :) )
Here's hoping the rest of this winter is mild, and spring comes early.
APA Reference
McClanahan, A. (2011, January 13). Winter Weather Impacts Routine of Children with Mental Illness, HealthyPlace. Retrieved on 2023, December 6 from https://www.healthyplace.com/blogs/parentingchildwithmentalillness/2011/01/winter-weather-impacts-routine
Author: Angela McClanahan
It isn't just the kids! I feel the same way. I can't believe Atlanta has so few snow plows and was not better equipped. So while my SAD and my bipolar needs both sun, routine and work outs in the gym (all missed this week), my 14 yr old son with Aspergers is also missing a full week of school and his routine! So hoping that the sun will show itself tomorrow and clear up some of this mess!
Leave a reply