Thankful for Good Times With Mentally Ill Child
It's Sunday night. One child is in bed; the other is doing his nightly reading. Tomorrow, everyone goes back to work and school. The long Thanksgiving family-fest weekend is over.
We survived.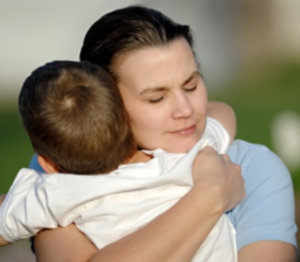 It really wasn't too difficult from a "Bob" perspective. There was only one family gathering where he was in attendance. Granted, it was the larger of the two, in an unfamiliar place, with several unfamiliar people. But thankfully, my father seemed to have planned ahead, and had one room a designated "kid movie room," with a wide-screen t.v., big couches, and a few popular kids' DVDs.
Thanks, Dad.
Bob has actually been doing remarkably well since his medication change in late October. Even his father, who has always been completely against medication of any kind for Bob's psychiatric conditions, commented to me a few weeks ago that Bob is "a totally different kid."
The thing is, he's not a totally different kid--he's Bob. The real Bob.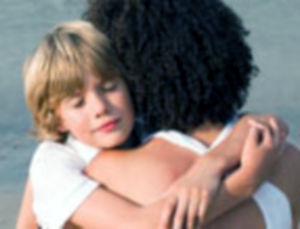 I've seen a few hints of his fall/winter depression creeping in--he's been a bit melancholy and prone to inexplicable random sadness, and there's a bit of the irrational fear of being alone from last year (although not nearly as severe as last year). But if this is the worst he gets before January, I'll take it.
Wednesday, Bob was out of school, so we shipped his brother off to preschool and spent the day together. We went ice skating (he is very good at this; I am not), had lunch at one of his favorite places, and played on the big wooden toys surrounding the Mayor's Christmas Tree. He seemed to enjoy himself, and I did, too. Unlike so many of our outings that end with me feeling like a failure and Bob upset over some perceived trespass, this one ended happily.
That day, and all the others like it, are what I am most thankful for. This year and every year. Sometimes those days seem a hundred years ago, but having them gives me something to hope for.
APA Reference
McClanahan, A. (2011, November 27). Thankful for Good Times With Mentally Ill Child, HealthyPlace. Retrieved on 2023, January 29 from https://www.healthyplace.com/blogs/parentingchildwithmentalillness/2011/11/thankful-for-good-times-with-mentally-ill-child
Author: Angela McClanahan