Saying Goodbye to "Life with Bob"
A year ago I made a one-year commitment to writing Life with Bob about parenting a child with mental illness. My year is up and I am ready to say goodbye to Life with Bob. Its time to redirect my attention to my son whose name is Jack, not Bob.
Jack who lives with bipolar disorder and social anxiety is turning 18 years old this month. He is officially an adult. With adulthood, comes change, not only for Jack but also for me. We will be working together this year so that Jack takes on more responsibility for his treatment.
Jack will be going to college next year. I am hopeful he finds his way and spreads his wings. I look forward to watching him advocate on his own behalf in college and beyond.
Goodbye "Life with Bob" and Hello Jack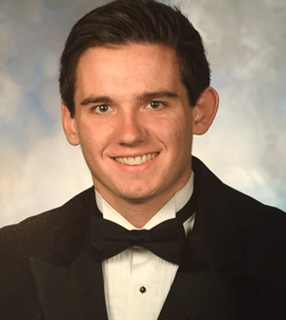 I know Jack will relapse. Recently, Amy, the therapist, suggested the past two weeks of anger, impulsiveness and recklessness was hypomania and chided Jack to track his moods. This is the nature of mental illness.
I know I will not always be there. I suppose I am like any parent who sends their newly minted adult child into the world. But Jack knows I will always be here for him. That knowledge comforts me.
Goodbye "Life with Bob" Blog and Thank You Readers
I thank you readers for following me on this journey. Writing and sharing our story has been therapeutic for me. I am grateful for the many comments and messages you have sent me. Knowing I am helping others has warmed my heart.
I am saying goodbye to "Life with Bob." You can still find me on my Facebook page Moms Against Stigma. I look forward to continuing our conversation about raising a child with mental illness.
APA Reference
Halli, C. (2015, July 12). Saying Goodbye to "Life with Bob", HealthyPlace. Retrieved on 2023, September 23 from https://www.healthyplace.com/blogs/parentingchildwithmentalillness/2015/07/saying-goodbye-to-life-with-bob
Author: Christina Halli
I just found your blog today. I wish I'd found it much earlier- I can relate to so many of your blog posts. I'm in the middle of grieving my son's high school grad with his friends that he missed out on because his social anxiety which became a school phobia kept him away for too long and it was impossible to catch up. He will grad next year but there will be no prom- no lifelong friends since preschool in the photos. It hurts so much when I think of what has been lost to his illness. But I soldier on loving him through it because he is my son and he deserves to be loved for who he is, as he is, no matter what. Sorry for venting. I wish your family the very best.
My son had a breakdown 17 years ago and was in hospital for a considerable time. He did recover for a time and met and married a lovely girl and had a son eight years ago, unfortnately, she left him as she found it hard to live with him and his problems. He is a fantastic dad and looks after his son most weekends, he has no friends apart from me and his Dad and of course his son. He really needs a life and help.
Hi!
I just wanted to say as a teenage girl that struggles with many mental and eating disorders, that your blog gave me a bigger in site that I am not alone. I have been in the hospital a couple times this year and every time I get out I read this blog, remembering that I can and will try to get through this and I am not alone. I hope that bob and Jack both continue to do better and I Thank you soooo much for being able to bring a in site for others who have a bad attitude against teens with mental health issues and for standing up for us as a whole.
Blessing!!- I found this Blog today July 21,15 My grandson (10) was admitted to a hospital for anger and uncontrollable actions. I am going to read and share your story with Mic, his mother and friends THANK YOU and GOD BLESS YOU!
Leave a reply