When Your Roommate Has Bipolar Disorder
When your roommate has bipolar disorder, there are things to consider. Though the effects of mental illness affect those who suffer most acutely, they also cause significant consequences to those friends and family. Those effects can be felt more acutely by those who live with someone suffering with a mental illness. When your roommate has bipolar disorder -- or any other mental illness -- they may, unwittingly, be responsible for taking care of you and managing their own reactions to your symptoms (Effects of Bipolar Disorder on Family and Friends).
Managing Practical Details When Your Roommate Has Bipolar Disorder
I have been living with my current roommate for almost five years, and during that time I've had a long depressive episode. At my worst, I didn't leave my room and stayed in bed with my door closed. Over the course of weeks and months, that behavior changed the dynamic of chores around the house.
Since I couldn't get out of bed, my roommate had to feed my cat and change the litter box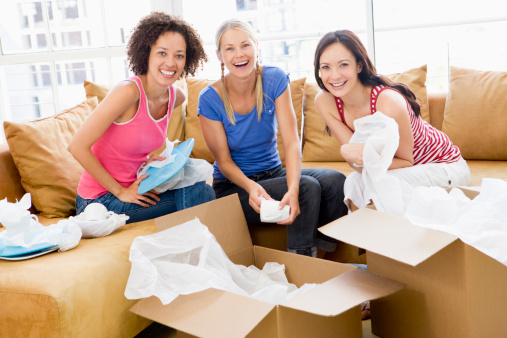 -- two things that he hates to do, as the cat clearly belongs to me and not to the apartment. He also had to wash dishes whenever I used a cup or a spoon and clean common areas like the bathroom and the kitchen. The division of labor in the apartment shifted significantly during my episode as I was unable to take care of myself, let alone a host of other duties. Fortunately, I'd told my roommate what was happening to me, and had discussed how an episode of bipolar depression might look before I'd had one. This early communication prevented much resentment from building up about my behavior.
Emotional Effects When a Roommate Has Bipolar Disorder
Though roommate situations may be practical rather than emotional arrangements, there is still an emotional toll if a roommate has bipolar. During my recovery, I was frustrated by my progress and still felt the effects of depression most of the time. My roommate bore the brunt of my dissatisfaction as I often lashed out at him or had crying fits in the living room.
Because we had talked about my disease and symptoms beforehand, my roommate was less offended than he could have been by my outbursts. He did, however, respond with frustration of his own and we sometimes got into arguments which ended in slammed doors. It was important for me to remember to apologize for taking out my negative feelings on him, and for him to realize how my emotional state affected his feelings and reactions.
You Can Play a Critical Role in Recovery If Your Roommate Has Bipolar Disorder
The most important aspect of sharing a home with someone who has a mental illness is the ability to notice changes in symptoms and behavior. When I had a bipolar relapse, my roommate noticed my behavioral decline before I did, being aware when I cancelled plans and isolated socially. When I started to get better, he also noticed the change in my mood, my outlook, and how I interacted with him. Having someone at home who experiences my emotional and physical state as often as I can, helps me stay on top of when I might be slipping back into depression before a full episode sets in.
Find Tracey on Twitter, Facebook, Google+ and her personal blog.
APA Reference
Lloyd, T. (2015, November 12). When Your Roommate Has Bipolar Disorder, HealthyPlace. Retrieved on 2019, October 19 from https://www.healthyplace.com/blogs/relationshipsandmentalillness/2015/11/when-your-roommate-has-bipolar-disorder
Author: Tracey Lloyd
Hi Joseph. This is a rough situation, and thank you for sharing with us. It sounds like your roommate is going through a manic episode right now. Many people who struggle with bipolar disorder will do things that appear to be insane to those around them while manic. If you feel you are in danger, you did the right thing by calling the police. If you, and they, feel he is truly a danger to himself or others, they may be able to put him on a 72 hour hold. However, if you are looking for longer term solutions, you might need to wait out the mania, and have a rational conversation when he comes down from that. Work with him, and with his friends and family, to put structures in place of what to do when things like this happen. If you can't wait it out, or can't handle his swings -- part of having bipolar -- it might be best to move on from the roommate dynamic.
Leave a reply