Why You Need a Wide Mental Health Support Network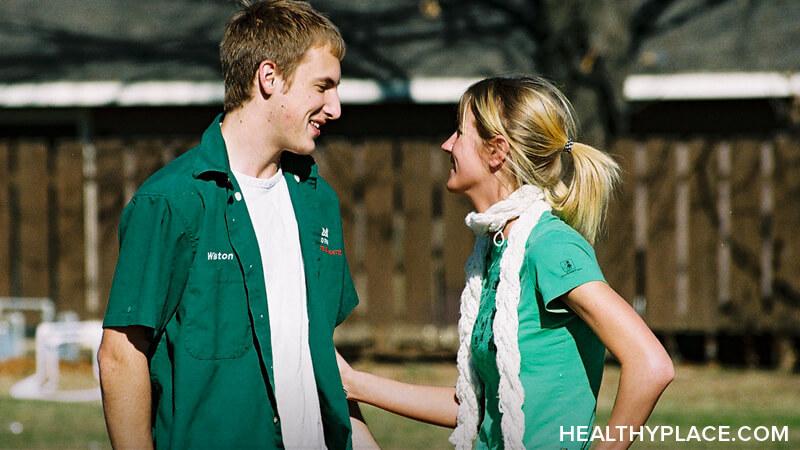 Establishing a wide mental health support network is important. I often say that my mental illness is sometimes harder on those around me than it is on me. I am, after all, used to having bipolar II disorder and the mood swings that are associated with it. I have lived with it for more than 20 years. However, in my relationships, it can sometimes be a challenge to cope with me when I am at one pole or the other. This is one of the most important reasons to have a wide mental health support network.
Best Practices to Create a Mental Health Support Network
Don't Overburden a Single Person
One of the challenges of utilizing existing relationships in my mental health support network is the risk of overburdening someone (Caregiver Stress and Compassion Fatigue). When I am in a romantic relationship, that person is most likely to be put upon in such a way. Dealing with my mood swings can cause someone to worry about me, become upset with me, and a variety of other unpleasant emotions that would distract from her own life and struggles. It is important for all of us to utilize more than one person for emotional support, thereby spreading out the "job" of caring for us through troubling times.
In my life, I use some close friends and family members in addition to a romantic partner, plus my therapist and doctor. This wide base of close to 10 support people means that nobody has to feel completely responsible for my well being.
Know Each Person's Strengths
Not all of the people in my mental health support network have the same strengths. My mother, for instance, is fantastic with advice on how to proceed in my life, but not as terrific at generic sympathy. One of my close friends is my g0-to call when a romantic relationship leads to a swing, while another shares so many interests with me that he is able to distract me by talking about travel or baseball.
It helps to know what each of these people is best at, so as not to put anyone in a position where both of our emotional wellbeing will suffer, as well as the relationship. In your life, try to do the same. It will not only put you in a better position to get the support you truly need but also put the people in your mental health support network in the best positions to help without feeling they are responsible for each and every situation that might come up.
Your Mental Health Support Network Needs a Point Person
Sometimes our emotions will overwhelm us and despite our best efforts, we might fall off the map a bit. In cases like this, it is important to have a point person in your mental health support network who will be the one to serve as the liaison between everyone else and you.
In my life, this person is my sister. She and I speak regularly about my overall mental state and identify areas I can improve. She also speaks to those in my mental health support network, making certain that they are not feeling overwhelmed and that they are aware of any changes that might be coming up in my life. She even has permission to call my therapist and doctor if she feels it necessary.
Offer Support for Your Mental Health Support Network
The people in your mental health support network need support too (Help Your Support System for Bipolar Disorder Support You). I can't overstate the importance of this. My relationships with my support people are only as strong as the support they in turn get. This is another area in which my sister, as the point person, helps. She makes sure that all of my support people are in contact with each other and have a platform to vent if needed, without risking upsetting my balance and our relationship. They have an email chain, a text chain, and whatever else she feels is necessary in the moment.
The bottom line is that with enough forethought and effort, we can have incredible mental health support networks without running the risk of ruining any of our relationships. It takes a level of openness that can take a while to become comfortable with but is very worthwhile in the end.
APA Reference
Berg, J. (2018, April 30). Why You Need a Wide Mental Health Support Network, HealthyPlace. Retrieved on 2019, August 20 from https://www.healthyplace.com/blogs/relationshipsandmentalillness/2018/04/the-importance-of-establishing-a-wide-support-structure
Author: Jonathan Berg
Hi Sally. I am so glad to hear that! My family has also used a support group, and I facilitate one (a different one than they have used) close to my home each week. It is a wonderful feeling to walk into a room full of people who truly understand!
Hi Erika. I am very lucky to have wonderful people in my life, but a few of them are paid to be part of my support system: my therapist, doctor, and others like that.
Hi Nancy. Thank you for your kind words, and for your willingness to open up about your situation. I am glad you have your friend, and maintain hope that there are people in this world who deserve people like us in their lives. Keep up your strength!
Leave a reply