Does Anxious Overthinking Affect your Social Life?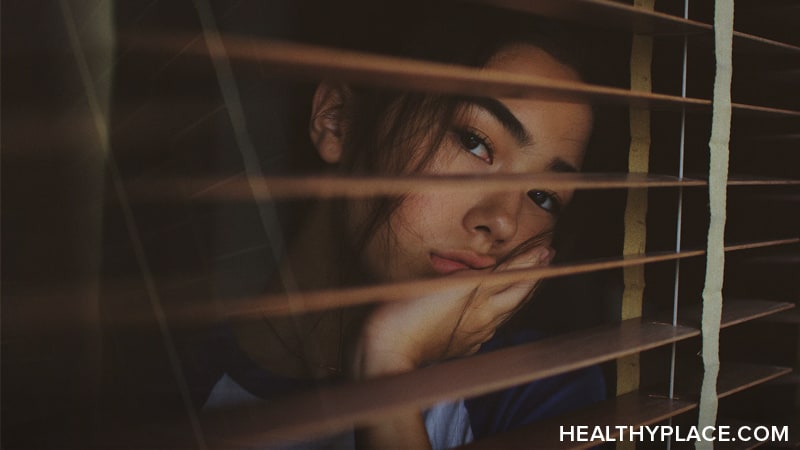 Anxiously overthinking a social interaction is a common event. We all have likely experienced a time when we couldn't stop ruminating over a conversation we had, thinking about everything we said or what we could have said differently. For those of us with anxiety disorders, this anxious overthinking can spiral out of control, affect our social lives, and even make our anxiety worse. I personally have a problem with overthinking. I often ruminate on these questions: Is that person mad at me? Did I say something wrong? Did I talk too much? Should I have said something different? Maybe these thoughts as familiar to you as they are to me.
Cognitive Distortions Cause Anxious Overthinking
Anxious overthinking often means engaging in cognitive distortions, thoughts that convince us something is true without real evidence.1 For example, when I overanalyze an interaction I had, my thoughts follow the cognitive distortions of catastrophizing (thinking the worst will happen), should statements (focusing on what I should have done differently), mind-reading (thinking I know what other people are thinking), and emotional reasoning (believing something is true without evidence because it feels true).2
I focus on what I should or should not have said, and I convince myself the other person thought the worst of me as a result. Sometimes, I even walk away from a conversation feeling like it went well, then, later on, proceed to overanalyze every beat, every microexpression, and every possible way that my words could have come across. This anxious overthinking leaves me with a twisted idea of how the interaction went based on false assumptions created from my own imagination. 
Spending too much time ruminating on anxious thoughts can cause our brains to accept twisted thoughts as the truth, leading us to make decisions based on those false assumptions. It creates self-doubt and feeds insecurity. We don't enjoy time with our friends when we overthink everything because it causes us to live in the past instead of the present. It makes us less likely to reach out to others, make friendships, and enjoy social events that we could enjoy if we weren't so busy overthinking.
For years, I was afraid to ask friends to spend time with me because I thought my presence would bother them. I was also afraid to talk to new people because I worried they would reject me if I said something wrong. My anxiety-fueled insecurities deprived me of potential friendships and relationships.
Challenging Cognitive Distortions Curbs Anxious Overthinking
One way to cope with anxious overthinking, called cognitive restructuring, is a major part of cognitive behavioral therapy. Every time I find myself overthinking and using cognitive distortions, I try to remind myself these thoughts are not an accurate reflection of what happened. I ask myself whether my thoughts are backed by evidence and if the situation is as problematic as I'm treating it in my mind. 
One mistake won't sever a relationship, and if someone judges my entire character based on that one mistake, I should not be concerned with this person's opinion anyway. I also try to remind myself that people don't think about me as much as I think they do. I am the main character in my own life but a secondary or background character in someone else's.
Challenging cognitive distortions isn't easy. The emotional part of the brain listens to feelings and often isn't swayed by facts or evidence. We can know something is untrue and still feel that it is true, but every time we challenge our cognitive distortions, we loosen the grip our emotions have over us just a little bit more. 
How do you deal with anxious overthinking? What is your experience, socially, when it comes to overthinking? Share your stories in the comment section.
Sources
Peterson, T., "Stop Being Depressed. Use These Self-Help Tools Now." HealthyPlace, July 2016.
Ackerman, C., "Cognitive Distortions: When Your Brain Lies to You." Positive Psychology, October 2020.
APA Reference
Sabatello, J. (2021, February 15). Does Anxious Overthinking Affect your Social Life?, HealthyPlace. Retrieved on 2023, December 3 from https://www.healthyplace.com/blogs/relationshipsandmentalillness/2021/2/does-anxious-overthinking-affect-your-social-life
Author: Juliana Sabatello