Three Ways to Manage Self-Harm Urges During the School Day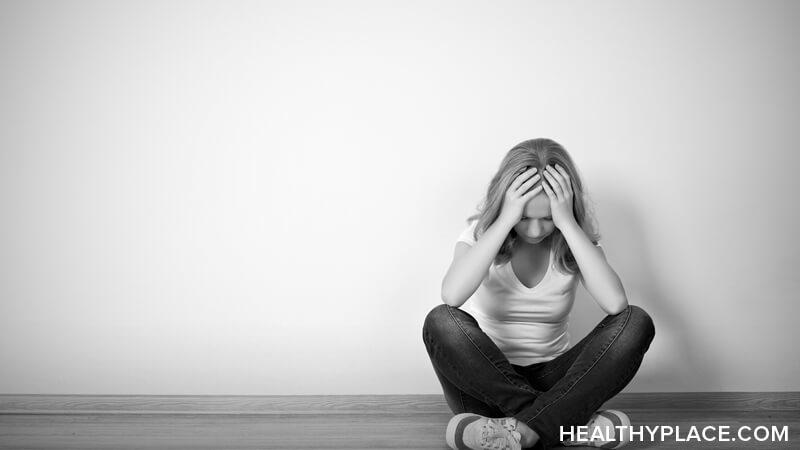 When I was first in self-harm recovery, school was one of my major triggers. Back to school anxiety always make me fear I was going to relapse. With all of the due dates, friend drama, and the pressure to do well in my classes, school was a very stressful time for me. I had a very hard time managing my self-harm urges when I was in high school, but when I started self-harm recovery in college I started to find some healthier coping skills to handle the stresses of life. In this blog post, I am going to be sharing with you three things that helped me manage my self-harm urges while in school.
How I Managed My Self-Harm Urges
Tell Someone About Self-Harm Urges
It is so easy to feel alone when you are suffering with self-harm. One of the best things I have ever done in my recovery was talk to some of my friends about what was going on (How to Talk to Someone About Self-Injury). It was one of the scariest things I have ever had to do but once it was out there in the open I felt better. I created a support system within my school community that I knew I could talk to if I was having a bad day.
Write Down Your Self-Harm Triggers
I used to carry around a little notebook all over school with me. When I started to feel an urge to self-harm, I would stop whatever I was doing and be mindful of the situation. I would take out my notebook and answer these questions:
What was happening to cause me to get stressed out?
Where am I? Who was I with? What was said?
What was I doing moments before to cause me to want to self-harm?
The longer I did this the more I understood my self-harm triggers. With that knowledge, I was able to work on my triggers or avoid them altogether.
Get Active in Your School Community
The best piece of advice that I ever got from my school counselor when I told her I was starting to get overwhelmed with school work was to get involved on campus. Exercise is an amazing coping skill so I joined the marching band to stay active. In college, I joined many organizations and clubs that aligned with my interests and I met others who loved the same things I did. This helped keep me busy and distracted enough to help me cope with my depression.
These are just some ways that have helped me during my self-harm recovery. Obviously, what works for me might work for you or it might not. Let me know down in the comments how you stay on track of your recovery. What helps you could help someone else.
APA Reference
Schou , K. (2017, August 15). Three Ways to Manage Self-Harm Urges During the School Day, HealthyPlace. Retrieved on 2023, December 8 from https://www.healthyplace.com/blogs/speakingoutaboutselfinjury/2017/08/three-ways-to-manage-self-harm-urges-while-in-school
Author: Kristen Schou 
I have the urge to self-harm in school, but it lasts for hours. I feel like I'm physically going crazy when I try to ignore it and I feel itchy and awful. My breathing gets ragged and I want to cry. I don't want to keep hurting myself. What do I do to make the urge go away?
im in class and i have the urge to self harm what do i do!!!??????
An urge is just that -- an urge. An urge is not a need. Feel the urge, acknowledge it is there, then let it pass. Understand that nothing bad will happen if you do not act on that urge.
Try to distract yourself. If you're in class, try starting a conversation with another student or with the teacher. Doodle. Take notes. Keep your hands busy. Again, an urge is not a need. Try to distance yourself from the feeling.
If you feel it is appropriate, reach out for help to someone in your environment. Otherwise, contact the appropriate mental health hotline: https://www.healthyplace.com/other-info/resources/mental-health-hotline-numbers-and-refer…
I am a picker and recently discovered putting glue on my arms or where ever let it dry then I can pick at it instead my skin.
Leave a reply