What Self-Harm with Depression Is Like During the Holidays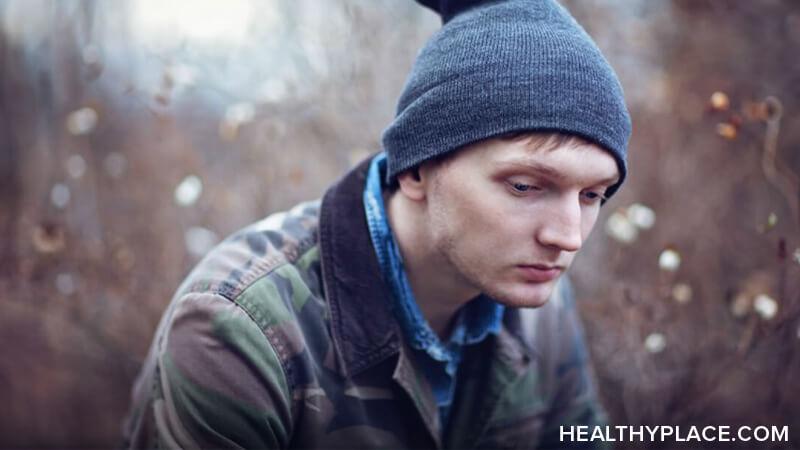 The holiday season is a complicated time of year, one that tends to bring out both the best and worst in us. For some, it is simply a time to celebrate and give thanks, but when you're stuck in the shadow of self-harm with depression, lights strung on trees might not seem bright enough to outshine the darkness of long, cold, winter nights.
How the Seasons Impact Self-Harm with Depression
It's no secret that the weather can impact your mood. But unlike an afternoon thunderstorm or a blistering summer morning, seasonal changes go on for far longer than a few hours—making the effect they can have on us difficult, even impossible, to ignore. Colder weather and changes in barometric pressure can trigger or worsen a variety of health problems. Longer nights might mean decreased exposure to sunlight, depending on your daily schedule, which in turn can negatively impact physical as well as mental health. People who struggle with seasonal affective disorder (SAD), in particular, may notice even stronger negative impacts on their daily quality of life.
Any one of these things can add significant weight to what may already be a heavy burden for those living with self-harm with depression, which can inspire feelings of sadness, loneliness, and hopelessness under even the best of circumstances. Even if you consider yourself fairly well-versed in healthy coping mechanisms, it can be harder to keep up these good habits during this time and to avoid falling into old, familiar "quick fixes" (such as alcohol or binge eating) that will ultimately only make you feel worse.
Self-Harm with Depression and Holiday Stress
There's more, of course, to winter than a chill in the air or snow on the ground. A variety of holidays all around the world are celebrated in or around December. In many cases, the festivities include feasting, exchanging presents, and spending quality time with the family.
While, ideally, these are things worth looking forward to, the obligations associated with these festivities may be a source of great stress. Holiday gifting can quickly become devastating financial burdens for people who have difficulty sticking to a budget. Cooking, whether a single dish or an entire meal, can become unexpectedly daunting if you feel pressured to impress your dinner guests. Even if you don't normally experience social anxiety, socializing can be exhausting and frustrating if you feel you must constantly put on a brave face around visiting relatives.
All of this stress, of course, can also serve to exacerbate the symptoms of self-harm with depression.
Managing Self-Harm with Depression: Hope for the Holidays
For me, the hardest thing of all is coping with the "shoulds" of the holiday season. Thoughts like, "This should be a happy time of year," and "I should be enjoying myself," all too easily transmute themselves into self-blame and guilt—a perfect recipe for intensified self-harm cravings and depressive symptoms.
Or no, maybe that's not the worst thing—the worst thing is probably knowing that there's no easy cure for any of this.
However, self-harm with depression is manageable, even during the most stressful of holiday seasons. If you aren't already, this is a good time to consider talking with a therapist or other mental health professional. If cost is an issue, keep in mind that many services offer sliding scales of payment and that some national hotlines and volunteer-led services (such as the Samaritans) are completely free to access, though these services are not replacements for a professional therapy session.
At a time of year when we most crave connection, it can be devastating to feel like you're fighting your battles alone. Know, however, that you're not. Your life experiences may be unique, but there are many out there who struggle with similar symptoms of self-harm and depression. And there are just as many people willing and able to help you cope if and when you feel ready to reach out to them.
And if it helps, remember this too: even the longest night eventually gives way to dawn. No winter lasts forever.
APA Reference
Kim Berkley (2020, December 10). What Self-Harm with Depression Is Like During the Holidays, HealthyPlace. Retrieved on 2022, January 24 from https://www.healthyplace.com/blogs/speakingoutaboutselfinjury/2020/12/what-self-harm-with-depression-is-like-during-the-holidays
Author: Kim Berkley