About Theresa Fung, Author of "The Unlocked Life" Blog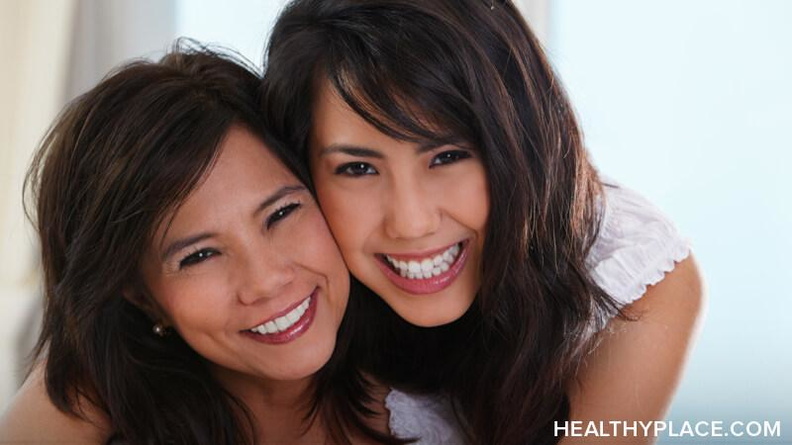 Theresa leads a pretty normal life (some may even say boring) — she is married, has a baby daughter and a dog. She started writing about her thoughts and observations on life on her personal blog, LuvBuv. Shortly thereafter, she was asked to blog about relationships, family, and well-being for the HealthyPlace community.
She was raised to be a prim and proper little Asian girl and played by the rules most of her life, until 2007. That is when she decided to stop caring so much about what others think and listen to her heart: she began dating her Caucasian boss (relax, he's only three years older). In 2008, Theresa married her boss.
What Is an Unlocked Life?
Theresa realized that so many of us place unnecessary restraints on ourselves in order to play a certain role, or to make others happy. She decided she wanted to live a free and happy life, or, the "unlocked life." The idea behind an unlocked life involves banishing the things that weigh us down such as prejudice, anger, apathy, and especially our own negativity. Though this is a never-ending task, Theresa believes that we can all unlock our lives.
We all deal with that all too familiar cloud of negativity that hampers us in different ways. Theresa is no Pollyanna, but definitely tries to see the bright side of things and live life to the fullest by relishing the small stuff: sleeping in on Sundays, grilled cheese sandwiches, and juicy conversations with friends.
She hopes The Unlocked Life will bring some honest and humorous insights about relationships and family from the point of view of a quirky, usually positive woman.
"The Unlocked Life" Blog Welcome Video
Theresa Fung, author of The Unlocked Life blog, shares a bit about her life and what she hopes readers will get from her relationships, family and well-being blog.
APA Reference
Fung, T. (2010, June 30). About Theresa Fung, Author of "The Unlocked Life" Blog, HealthyPlace. Retrieved on 2023, December 7 from https://www.healthyplace.com/blogs/theunlockedlife/2010/06/about-theresa-fung-author-of-the-unlocked-life-blog
Author: Theresa Fung