How to Prepare Yourself for Life Changes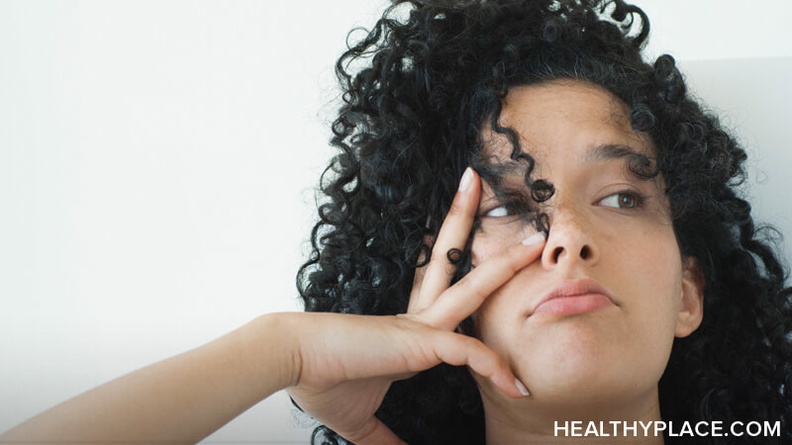 While most of us would like to think of ourselves as flexible, adaptable beings, the reality is that the mere thought of even a necessary change makes the best of us want to run and hide. Most people are creatures of habit and slight changes to our regular routines can turn us into stressed out, crabby people. But as Roseanne Cash, singer/songwriter and daughter of Johnny Cash, says, "The key to change...is to let go of fear."
Many people say that you must prepare for change, but lots of things in life are difficult to prepare for. For example, right now I am eight and a half months pregnant with my second baby. I'm starting to get worried about this big change that's about to happen in my life—I can barely handle one kid let alone two. But it's one of those changes in life that you can't really prepare for. You can buy a few basics for the baby and maybe read some parenting books, but aside from that you just have to sit back and let things unfold.
Other big life changes are also difficult to prepare for such as an impending marriage, divorce, or relocation. I mean, there isn't exactly a universal guide to getting hitched as it's different for everybody. So the best way to get ready for change (aside from doing your basic homework) is to prepare mentally and emotionally.
Get in the Right Frame of Mind for Life Changes
Embrace change
Instead of facing change with fear and dread, remind yourself that a stagnant life is a boring one. Trying to resist and work against any impending change is as tiring as swimming against the tide. Allow yourself to 'go with the flow' and view change in a positive light.
Address and acknowledge your feelings
Don't try to push aside or ignore your feelings. If you are feeling scared, ask yourself what exactly is frightening about the change? Are you afraid of being overwhelmed, not having enough personal freedom, or failing?
For me, one of the things I feared about becoming a mom for the first time was turning into a hermit that never saw the light of day after the baby was born. Once I settled into a somewhat normal routine, I began scheduling little blocks of time to meet up with friends or go on dates with my husband to keep my sanity. By pinpointing the factors that are causing you to feel a certain way and making reasonable plans to address those concerns, you will feel in control of the change. If something is important to you, you will find a way to make time for it.
Set realistic expectations
People are often too hard on themselves. They expect that they can continue on—business as usual—regardless of the major change that just happened. Allow yourself some breathing room and keep your schedule flexible. I remember with my first baby, I had a hard time adjusting to the extra messy house, and sleep deprivation. I thought things would be back to "normal" in no time. What I didn't realize is that things were normal. There just happened to be a "new" normal.
Stay connected
People have a tendency to isolate themselves during tough times, but I always find it helps when you keep in touch with friends, family and meet other people who are going through the same situation. I remember feeling a lot better when I had my first baby to meet other moms. It was helpful to just be able to vent, share stories, and get out of the house.
When change is just around the corner, you start to appreciate little things in your life that are often overlooked. I'm starting to relish the (relative) quiet of the house before the baby arrives and the fact that I can still sleep through the night!
APA Reference
Fung, T. (2011, February 9). How to Prepare Yourself for Life Changes, HealthyPlace. Retrieved on 2023, December 6 from https://www.healthyplace.com/blogs/theunlockedlife/2011/02/preparing-for-change
Author: Theresa Fung
Nice post, I will definately come back...
Thanks for sharing! :-)
Its like you learn my mind! You appear to understand a lot about this, like you wrote the e book in it or something. I feel that you can do with some p.c. to power the message house a little bit, but other than that, that is great blog. A fantastic read. I'll definitely be back.
Hi Lauren! Yes, in times of change an open mind can do wonders...so can the mantra, "Think positive, think positive, think positive..." :)
We should always have to keep an open mind to accept change. If the changes seem positive or negative, we can do something about it if we learn to accept, compromise and learn how to deal with it. :)
Leave a reply