Getting the Strength You Need to Meet Life's Challenges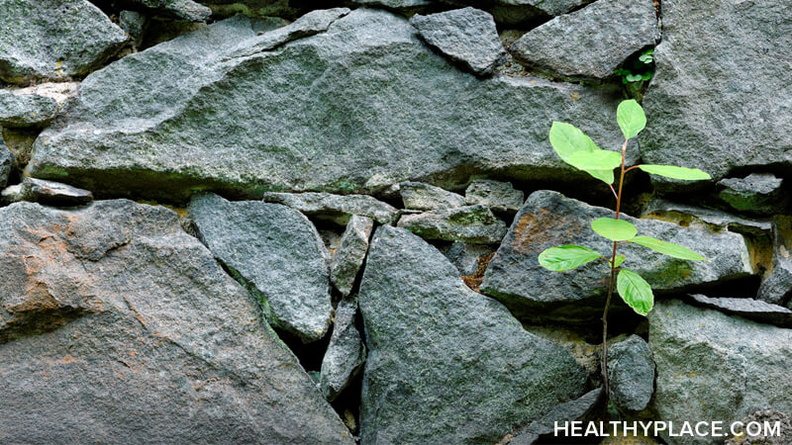 I'm reading the Bipolar Vida blog, and wondering "how much can one person take?" Cristina, admittedly, had a bad childhood which, she says, probably triggered the bipolar disorder she now lives with.
In the months since she started her bipolar blog here at HealthyPlace.com, Cristina has endured depressive episodes, hypomania, and everything else bipolar disorder can bring your way. Yet, in almost every blog post, she mentions that she's doing everything she can to keep her bipolar recovery on track.
Where Do You Get the Strength to Meet Life's Challenges?

Some people are more resilient than others. Resilience means being able to adapt to life's misfortunes and setbacks. For instance, if you're dealing with a job loss, an illness, a divorce, or death of a loved one, with resilience, you're better able to adapt to adversity versus becoming depressed or anxious or turning to unhealthy coping mechanisms such as alcohol and drugs.
Unfortunately, the interview with Michele Howe no longer exists. Here is another video that you will appreciate titled Three Ways to Bounce Back from Troubles.
About Michele Howe:
Michele Howe is a reviewer and author of 10 books and over 1200 articles. Her latest book is Burdens Do a Body Good: Meeting Life's Challenges with Strength and Soul co-authored with orthopedic surgeon, Dr. Christopher A. Foetisch.
"Being a woman in today's world means wrestling—physically, mentally, spiritually, and emotionally—with lots of weighty struggles," says Howe. The book is a training manual filled with inspirational insight and practical advice for handling life's toughest battles with inner and outer strength. The book covers the following topics: loss, sorrow, aging, job displacement, divorce, parenting issues, financial setbacks, illness, and more.
Howe says women will identify with the experiences of other women, and how each found and developed the emotional and spiritual strength to meet the challenges she faced.
APA Reference
Amanda_HP (2010, June 30). Getting the Strength You Need to Meet Life's Challenges, HealthyPlace. Retrieved on 2023, December 3 from https://www.healthyplace.com/blogs/tvshowblog/2010/06/getting-the-strength-you-need-to-meet-lifes-challenges
Author: Amanda_HP