Pros and Cons of Working from Home with Bipolar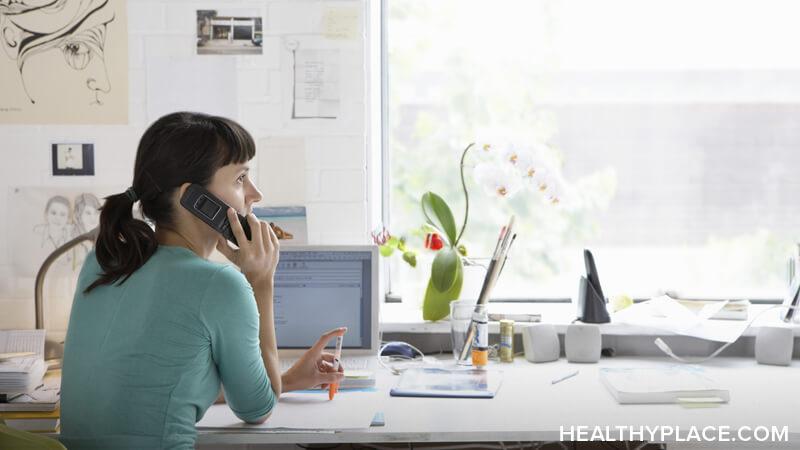 I'm currently working from home with bipolar disorder. Although lockdown measures are beginning to ease, social distancing is still critically important -- especially now, as a second wave of COVID-19 infections spike. This pandemic is changing the landscape of the modern workplace, with many companies allowing their employees to continue to work from home, sparking predictions that remote work may very well become a permanent part of the "new normal."
Whether it's welcome news or not, there are specific challenges -- and advantages -- that come with working from home while living with bipolar disorder. Personally, I know that I thrive working from home (nothing throws me into a mood episode like being confined to an office building). I love the freedom and flexibility to make my own schedule, and I am much happier being accountable to myself in lieu of a boss. However, working from home with bipolar disorder is not without drawbacks.
Pros of Working from Home with Bipolar
You get to adopt a rhythm that 's right for you. -- Staying on top of your circadian cycle is a critical part of successful bipolar management, and working from home can be a huge asset in this area. You get to wake up, eat, sleep, and take care of other needs around your own schedule rather than an employer's.
You get to be comfortable. -- No stuffy work clothes. No chatty coworkers. No stale cubicle or fluorescent lights. It sounds like a dream. (And by dream, I mean ways to avoid barreling headlong into a mood episode.)
It's much easier to get proper sleep and nutrition. -- By cutting out the morning and evening commute -- and all the before and after-work errands that have to be squeezed in between domestic responsibilities -- you free up so much more time in your day for taking care of work and personal needs, such as keeping a regular sleep schedule and breaking during the day for complete meals, instead of wolfing down sugary snacks or fast food on your 30-minute lunch break.
Cons of Working from Home with Bipolar
You may have more distractions. -- This depends on your personal home environment and your own tendency towards distraction. If you're working from home in the company of children, pets, partners, or even just a messy house, it can be doubly challenging to figure out how to work around a constant stream of distractions that invite you to participate.
You must be able to motivate yourself. -- Let's be real: it takes a lot of self-discipline to live well with this disease. In order to successfully work from home with bipolar disorder, you simply must learn how to hold yourself accountable. Try a reward system that works for you, or write out your goals and values in plain sight where you can see them every day. (There are no points for chronic Internet browsing.)
Isolation can be stressful. -- This is something that everyone is struggling with right now, but it can be especially hard for folks with bipolar disorder (particularly if you're an extrovert). If you're the kind of person who thrives on the social interaction that comes with a traditional work environment, be kind to yourself as you adjust to this new reality, and be sure to stay in regular contact with friends and family as you continue to social distance.
What has your experience been like working from home with bipolar? Drop me a line in the comments.
APA Reference
Rose, N. (2020, June 24). Pros and Cons of Working from Home with Bipolar, HealthyPlace. Retrieved on 2023, September 29 from https://www.healthyplace.com/blogs/workandbipolarordepression/2020/6/pros-and-cons-of-working-from-home-with-bipolar
Author: Nori Rose Hubert