Three Mistakes I Made in Bulimia Recovery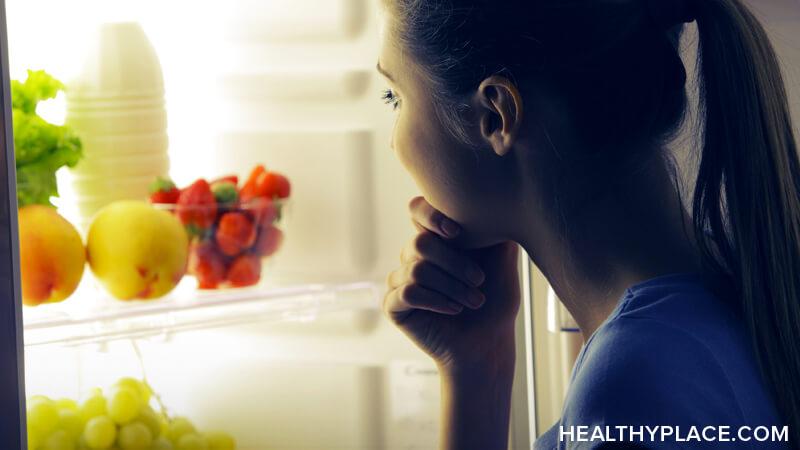 If you are new to bulimia recovery, mistakes will happen. You might already feel overwhelmed, thinking, "Where the heck do I start, and can I even make it there?" Learning from someone else's mistakes in bulimia recovery is sometimes the best thing you can do to avoid making the same mistakes. In this post, I want to share with you my three learned-in-recovery lessons so you can avoid the mistakes I've made in bulimia recovery and cut the "recovery curve."
Bulimia Recovery Mistake #1: I Decided to Recover on My Own
I've tried recovery on my own for too many years, but bulimia recovery is not a one-man mission. When you struggle mentally, you have certain faulty thinking patterns in your head. These patterns run your life and make you act out. Over time, it becomes harder to break them, because you really believe they hold true. For example, "If I don't purge, Ill gain weight," etc.
When you reach out for help, you choose to listen to people who are not bulimic. Therefore, they see things differently and can help you to get out of your head.
Bulimia Recovery Mistake #2: I Expected Perfection
Perfect doesn't exist. And expecting to hit every single recovery goal at 100% is not doable because you are not a robot and things do happen in life. When you think: "I will never binge and purge again," you are placing harsh, perfectionistic expectations on yourself.
Instead, try to allow yourself some breathing space while in bulimia recovery to avoid this mistake. Remember, you will still face the behaviors, cravings, binging and purging urges. Recovery slip-ups will happen, because they are a part of the process, and, in fact, are welcomed.
Bulimia Recovery Mistake #3: I Was Too Hard on Myself
Self-harm lies at the core of any eating disorder.
We punish ourselves with a strict diet after we accidentally overeat at a birthday party; we self-harm with food for feeling an emotion we are not "supposed" to feel; we are hard on ourselves for not being perfect with the way we eat or look.
I've been at the point when I hated myself so much that I even slapped myself in the face.
Instead of feeling compassion for my struggles, I was constantly beating myself up for "messing up."
Becoming my own loving friend was the best thing I have ever done. I've learned how to take care of myself when I was distressed instead of being self-judgmental and accusing myself of being "weak."
Bulimia Recovery Mistakes Revealed
These are my three bits of wisdom that I hope will help you on your journey: be kind to yourself, embrace your imperfections and reach out for eating disorder help.
Never give up and remember: you were not born with bulimia, you can get better.
This article was written by:

After struggling with severe bulimia nervosa for over 13 years, wrestling with deep depression, binge-drinking and suicidal thoughts, Liza Kulimanova was finally able to set herself free. Today, she is on a mission to help other women to overcome their bulimia and get their life back. She is a mental health advocate who promotes recovery. Find Liza at her website and on YouTube, Twitter and Facebook.
To be a guest author on the Your Mental Health Blog, go here.
APA Reference
Author, G. (2017, October 23). Three Mistakes I Made in Bulimia Recovery, HealthyPlace. Retrieved on 2023, December 1 from https://www.healthyplace.com/blogs/yourmentalhealth/2017/10/three-mistakes-i-made-in-bulimia-recovery
Author: Guest Author
What's up, after reading this amazing article i am too delighted
to share my know-how here with colleagues.
Leave a reply