Dissociative Identity Disorder (DID) Doesn't Make You Violent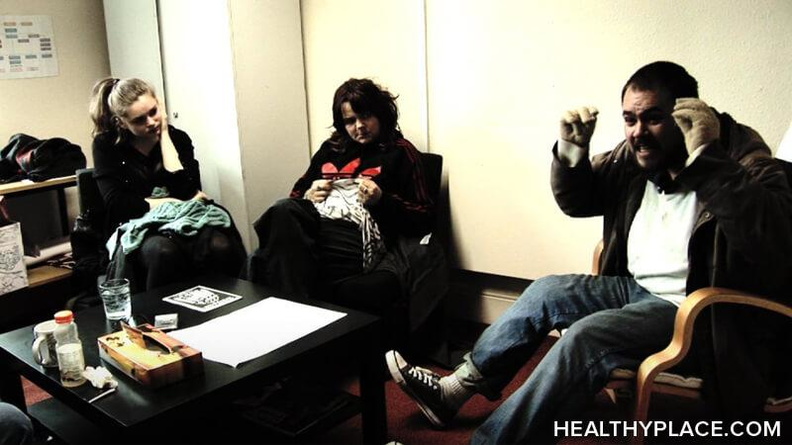 Dissociative identity disorder (DID) remains a largely misunderstood diagnosis, and one of the things people need to understand is that dissociative identity disorder doesn't make you violent. Previously known as multiple personality disorder, or MPD, DID has been the topic of several television shows, books, and Hollywood films -- including the new movie Split, set to be released later this month. These portrayals, however, are not always accurate. Characters with DID are often portrayed as violent and dangerous, but that is not the reality. Dissociative identity disorder doesn't make you violent.

Dissociative Identity Disorder Does Not Increase Violent Behavior
Despite what the movies and television shows depict, people with dissociative identity disorder are not violent or dangerous. In fact, people with DID are no more prone to violence than any non-DID person (Mental Illness and Violence: Shattering the Myths). Many with DID have experienced violence or abuse in some form that causes them to be more passive and non-aggressive. While there are people with dissociative identity disorder that can be violent, it is not the majority and is certainly not the norm.
Violent Alters in DID Exist, but Not How You Think
While every DID system is different, there are systems that do have alters that are violent or aggressive (Understanding Dissociative Identity Disorder Alters). However, in most of these instances, the violence and aggression are targeted to the inside. These alters can be abusive and aggressive towards other alters in the inside world and/or the core person, but rarely exhibit those behaviors towards anyone on the outside.
Movies Like "Split"Are Inaccurate, Violent Portrayals of DID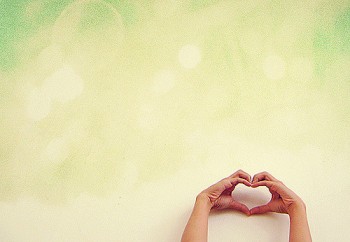 In the upcoming movie, Split, the main character abducts three teenage girls and holds them captive. It is revealed that he suffers from dissociative identity disorder and has 24 distinct personalities, many of which are depicted throughout the movie.
While movies like Split can be entertaining, it's important for people to remember that these movies are not accurate representations of what dissociative identity disorder really is. You don't have to fear someone just because he or she has DID. Your risk of being kidnapped or hurt does not go up when you know someone with DID. People with DID are not dangerous (4 Common Misconceptions about Dissociative Identity Disorder).
If you really want to know what DID is, you can read more about it in the Dissociative Living blog. You can check out a DID group online, or read one of the many autobiographies written by people with DID. You will quickly see that people with DID are not dangerous. They are not kidnappers, criminals, or murderers. They are human beings. They are people and their parts are people, too.
I Have Dissociative Identity Disorder; I Am Not Violent.
I have been fortunate enough, for the most part, to experience acceptance when I revealed my DID to the people close to me. People asked questions and offered support. No one assumed that I was dangerous. Unfortunately, I know other people who did not have the same experience. They lost connections with family, friends, and acquaintances because of the false belief that DID made them a danger.
There are people out there who believe that DID makes you violent and that it makes you a danger to society. I am here to say, I have dissociative identity disorder, but I am not dangerous. I never was, and I never will be.
Find Crystalie on Google+, Facebook, Twitter, her website and her blog.
APA Reference
Matulewicz, C. (2017, January 4). Dissociative Identity Disorder (DID) Doesn't Make You Violent, HealthyPlace. Retrieved on 2019, October 21 from https://www.healthyplace.com/blogs/dissociativeliving/2017/01/dissociative-identity-disorder-doesnt-make-you-dangerous
Author: Crystalie Matulewicz
Dear previous commenter, Robert Matthias,
That is... terrible. I do not know how else do describe it. I sincerely hope you are receiving help for all of the trauma this caused/is causing for you. I'm so sorry you had to go through that. However, this does not mean that everyone with DID is unsafe and dangerous. I understand you were horrifically abused by someone with it. I, myself, have DID, and yet me and my 14y old alter have no wish to harm anyone and are very worried for you, despite not knowing you.

Regards, Daniel and Alyssa
That is the first story I heard of a person with DID refer to having a dark side. Everyone has a dark side. That like everything else is subject to the individual. That is very sad and I am sorry for your experience.. I do not know for certain of course but sounds more of a different disorder.
I have DID and never have any desire to hurt, abuse or even make people feel bad because of knowing how being rejected, hurt, misunderstood and a whole slue of other things feel like. My personalities ranging from baby to an older adult have no desire to harm. If there is even any upset on.the inside its brought to the attention of the therapist or a trusted family member. They all know what each other does, feels, acts and to harm someone in any way is not even a thought. How sad though being targeted because you have DID and accused is another detrimental situation for us.strength comes in numbers, we are many
Please don't judge all by one.
Leave a reply