Atypical Antipsychotics, Stomach Fat and Metabolic Syndrome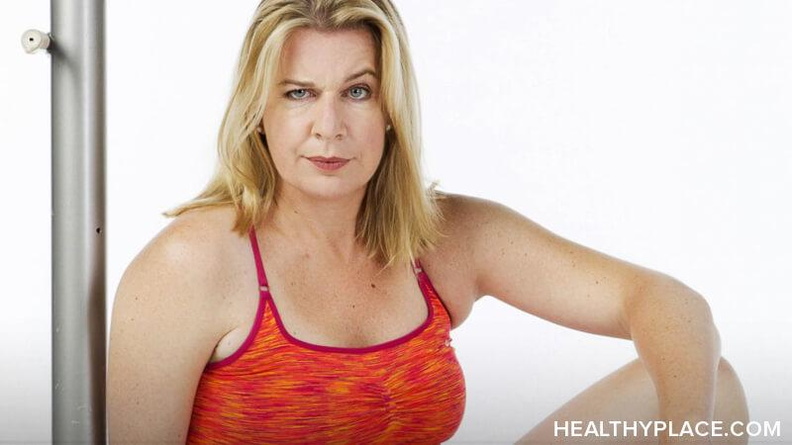 At first glance, one would think that weight gain in general is the biggest risk for metabolic syndrome in the psychiatric community and thus diabetes. But research shows that it's a specific type of weight gain that poses the most risk. For example, there are many psychiatric drugs such as the Tegretol and Depakote used for bipolar mania that can cause significant weight gain, and yet the risk for diabetes is the same as that of anyone overweight.
Dr. William Wilson, M.D. Professor of Psychiatry and Director, Inpatient Psychiatric Services Oregon Health and Science University, tells HealthyPlace.com that there has been no direct connection between psychiatric drugs and metabolic syndrome except for second-generation antipsychotics (atypical antipsychotics). Interestingly, atypical antipsychotic drugs with moderate weight gain, such as Risperdal, do not have a well-documented connection with metabolic syndrome. In other words, the drugs that raise glucose levels as well as cause weight gain seem to be the culprit.
It's All About Stomach Fat
"Increased abdominal fat is strongly associated with insulin resistance which can lead to impaired glucose regulation. Insulin sensitivity has been shown to decrease as the amount of belly fat increases."
- Dr. John Newcomer, Professor of Psychiatry, Washington University
A fat stomach from metabolic syndrome is different from other fat stomachs. It rolls, jiggles, comes on fast and is difficult to lose. It doesn't respond to sit-ups and often doesn't even respond to diet changes. It's easy to pick up the stomach and hold it in your hands. It's a loose spare tire that's uncomfortable and often shocking.
You may think, "Where did all of that fat come from and why isn't it more evenly distributed throughout my body?" The answer is that this particular type of belly fat is not typical fat. Dr. Andrew Ahmann, Director of the Harold Schnitzer Diabetes Health Center at Oregon Health and Science University tells HealthyPlace.com, "This fat is metabolically active. When you gain weight fast from an antipsychotic, it goes into the central compartment. We are not sure why. The fat on women who have fat in hips and thighs may have a lower incidence of diabetes."
Weight gain problems with atypical antipsychotics still are not well understood. Ongoing studies that look into why drugs such as Zyprexa cause significant weight gain, while ones such as Abilify can actually help a person lose weight, will give more information on how patients can still take the high-risk drugs and hopefully mitigate the metabolic risk side-effects.
Considering that the atypical antipsychotic drugs are less than 20 years old, research is only beginning. It's not that the healthcare profession doesn't know about metabolic syndrome- they all do, as it's a part of a general medical education. The problem is that so few know the connection between the high-risk antipsychotics and metabolic syndrome. Instead of your doctor telling you about it, it may be that you're the one to first bring up the topic!
APA Reference
Fast, J. (2022, January 4). Atypical Antipsychotics, Stomach Fat and Metabolic Syndrome, HealthyPlace. Retrieved on 2023, December 1 from https://www.healthyplace.com/diabetes/mental-health/atypical-antipsychotics-stomach-fat-and-metabolic-syndrome
Last Updated: January 12, 2022