Bipolar Advocacy: How to Become a Bipolar Advocate?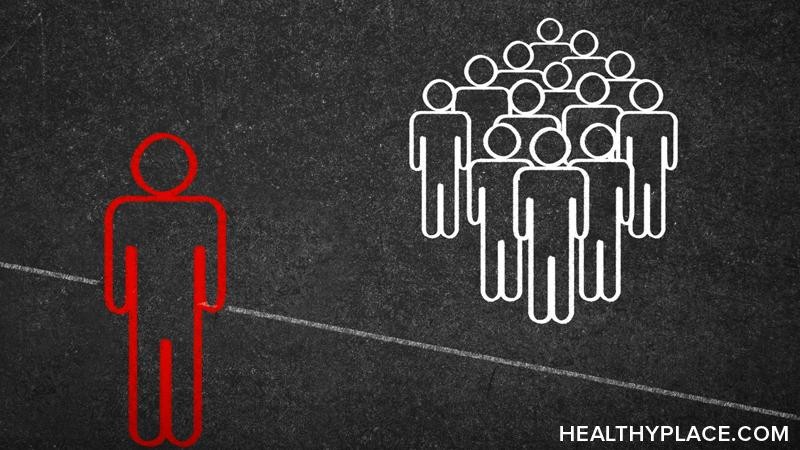 In modern day society, social media and blogs are becoming a platform for bipolar advocates, which is a great thing. However, it does cause people to assume that to become involved in bipolar advocacy, you have to come forward about your mental health condition publicly. This type of action is not required to be a bipolar advocate or to make an impact on the mental health community.
How I Got Involved in Bipolar Advocacy
When diagnosed with bipolar 2 disorder, I did not plan on working in bipolar advocacy. The beginning of my journey as a mental health advocate began four years ago. It was then that I realized my passion for writing and ability to communicate could be utilized in the mental health community. Eventually, this prompted me to speak publicly about my life with bipolar disorder.
Advocacy for bipolar disorder and mental health can be subtly incorporated into our daily lives. How? In the video, I share where I started as a bipolar advocate and how we can integrate mental health support subtly into our daily lives.
What are other ways to get involved in bipolar advocacy? Share your experience and comments below! Thanks!
APA Reference
Blum, H. (2017, November 30). Bipolar Advocacy: How to Become a Bipolar Advocate?, HealthyPlace. Retrieved on 2023, December 5 from https://www.healthyplace.com/living-with-bipolar-blog/bipolar-advocacy-how-to-become-a-bipolar-advocate
Author: Hannah Blum
Hello Hannah. Thank you for your post. I've had bipolar 2 for 45 years! I'm an author/blogger for BPHope Magazine. Finally, I've "come out of the closet" regarding my diagnosis. I have a Facebook group called Bipolar Nation/Conquerors. I invite you and any bipolar person reading this to join. God bless us all.
I'd love to become a Bipolar Advocate. I have had bipolar disorder 1 for almost 15 years. It took about 10 years to finally get my type of meds and dosages as good as they could get. I was Baker Acted due to manic or depressive episodes. My last two manic episodes were the most severe. I had psychotic breaks during them.
That was over 3 years ago. I haven't had one Baker Act/ or hospitalizations during these past three years.
I was awarded Social Security Disability Benefits in 2016. It was a five year case.
During those 15 years of uncontrolled episodes I hit the most horrific year of my life. From mid 2014 all the way through 2015 I was Baker acted over 22 times. There were two suicide attempts that were almost successful. I had 3 overdoses with opioids which required Narcan to reverse the overdoses.
I know how low this disorder can take someone. I still go back and forth between hypomania and mild depression on a monthly basis. But for the most part I am as stable as I've ever been. I learned the hard way about my rights while being forced into hospitalizations. I have been on almost every psyc med there is.
I would love to help others that are struggling with bipolar disorder.
I was diagnosed with Bipolar 1 at age 21, but I feel I had the mental condition (I tend to stay away from the stigma disease or illness) since my early teens, it was until a stay in prison, being homeless for 6 years, and suffering from addiction that I found my clinical team. Now, almost twenty years later I'm finally feeling what it's like to be stable. I would love to share my struggles to give others help, but I don't know how.
Leave a reply