For Bipolar 2 and ADHD, Reading a Helpful Outlet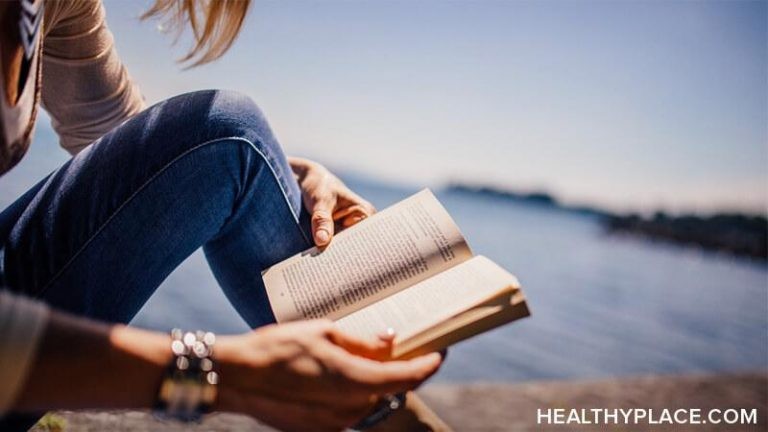 A couple of years after my diagnosis of bipolar 2 disorder and ADHD, I found reading to be a helpful outlet. When you live with bipolar 2 disorder, you have these extreme emotions, stimulating thoughts and imagination that is overwhelming at times. When I was a child, I needed more than my journal as an outlet for these ideas.
Reading Helped Me Focus: A Problem with Bipolar 2 and ADHD
In my twenties, when I decided to go back to college, my mother handed me the book, "The Red Tent," by Anita Diamant. My mother said I needed to start practicing reading because my inability to focus my thoughts was going to be a problem in school.
One day, I went to the gym to workout and brought the book with me and couldn't put it down. After that, I became obsessed with reading. I could genuinely engage and connect with the characters. Once I could focus, my mind would wander through the story. Ever since then, reading books has helped me manage my mental health on such a grand level. It has helped me become more focused and a better writer.
It is a free space for my mind to wander in a very healthy way. I suggest utilizing reading as a tool for helping your mental health.
What books are you reading? Do you find it is a helpful outlet for your mental health? Please share your thoughts below or do a response video and send it in to info@healthyplace.com. Thanks!
APA Reference
Blum, H. (2018, January 31). For Bipolar 2 and ADHD, Reading a Helpful Outlet, HealthyPlace. Retrieved on 2023, December 1 from https://www.healthyplace.com/living-with-bipolar-blog/when-you-have-bipolar-2-and-adhd-reading-helps
Author: Hannah Blum