CBD and Some (Psychiatric) Medications: Dangerous Together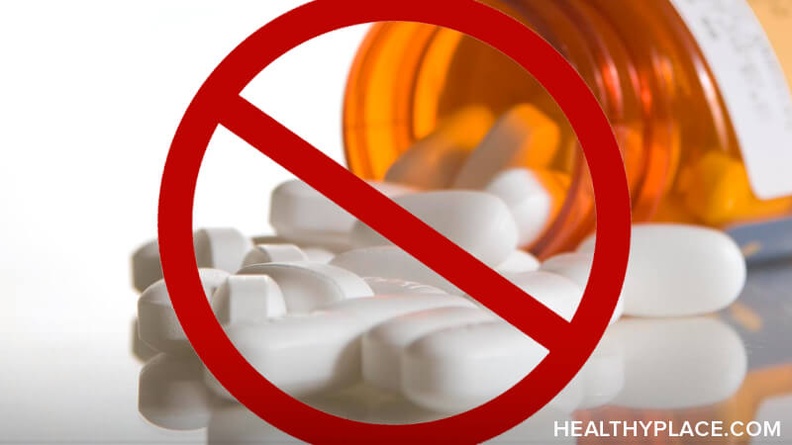 CBD and Some (Psychiatric) Medications: Dangerous Together
Did you know that CBD can be dangerous when combined with some psychiatric medications?
Cannabidiol, or CBD, is skyrocketing in popularity. According to a poll conducted by SingleCare in 2020, 33 percent of the 2,000 respondents had tried CBD1. It's touted as wellness-enhancing, and people use it for many reasons, among them reducing symptoms of anxiety, depression symptoms, and insomnia. It's generally considered safe and effective for mental health concerns, with even a 2019 Psychology Today article encouraging people to use it for a variety of mental health challenges2. What many sources don't tell you, and what the Psychology Today article only glosses over, is that CBD can be dangerous when combined with certain prescription medications, including many psychiatric medications.
How to Tell If CBD Shouldn't Be Combined with Your Mental Health Medication
If you are taking a medication that carries the "grapefruit warning," a statement on the bottle notifying you to avoid eating grapefruit or drinking grapefruit juice while taking the prescription, CBD is dangerous3,4. Both grapefruit and CBD block a group of enzymes made by the body called cytochrome P450. These enzymes are largely responsible for the body's metabolization of medication. When grapefruit and CBD block those enzymes, medication isn't processed correctly in the body. Depending on the drug, either too much remains in the system, leading to toxicity and increased side effects, or the medication doesn't absorb properly, and you don't benefit from it the way you need to. Either way, your physical and mental health can suffer.5
This is particularly worrisome given that more people are taking prescription medications for anxiety and depression than ever before6. According to Harvard Medical School, a partial list of common psychiatric medications that carry the grapefruit warning and are unsuitable to take with CBD includes7:
Diazepam (Valium)
Triazolam (Halcion)
Midazolam (Versed)
Buspirone (BuSpar)
Sertraline (Zoloft)
Carbamazepine (Tegretol)
This is an incomplete list of psychiatric medications disrupted in the body by CBD. If you are taking any prescription medication and are also taking (or are considering taking) CBD, check your label to see if it carries the grapefruit warning. Also, check with your doctor or pharmacist for more information.
Sources
Recommended Video
Articles Related to Medications
Your Thoughts
Today's Question: What's been your experience with CBD and psychiatric medications? We invite you to participate by sharing your thoughts, experiences, and knowledge on the HealthyPlace Facebook page.
------------------------------------------------------------------
From the HealthyPlace Mental Health Blogs
On all our blogs, your comments and observations are welcomed.
Feel free to share your thoughts and comments at the bottom of any blog post. And visit the mental health blogs homepage for the latest posts.
------------------------------------------------------------------
From HealthyPlace YouTube Channel
Adult relapses into self-harm are not uncommon. Today we're talking to Hev about her self-harm relapse at 27. Hev had been in self-injury recovery for a decade when an event sparked the old coping mechanism. Find out what happened and how she's doing today.
Subscribe to the HealthyPlace YouTube channel
------------------------------------------------------------------
Most Popular HealthyPlace Articles Shared by Facebook Fans
Here are the top 3 mental health articles HealthyPlace Facebook fans are recommending you read:
If you're not already, I hope you'll like us on Facebook too. There are a lot of wonderful, supportive people there.
------------------------------------------------------------------
Anxiety Quote
"Living with anxiety is like being followed by a voice. It knows all your insecurities and uses them against you. It gets to the point when it's the loudest voice in the room. The only one you can hear."
Read more quotes on anxiety.
------------------------------------------------------------------
That's it for now. If you know of anyone who can benefit from this newsletter or the HealthyPlace.com site, I hope you'll pass this onto them. You can also share the newsletter on any social network you belong to by clicking the links below. For updates throughout the week, follow us on Twitter, like us on Facebook, subscribe to our YouTube channel, or follow us on Instagram.
Thank you,
Deborah
Community Partner Team
HealthyPlace.com - America's Mental Health Channel
"When you're at HealthyPlace.com, you're never alone."
http://www.healthyplace.com
APA Reference
Peterson, T. (2021, March 31). CBD and Some (Psychiatric) Medications: Dangerous Together, HealthyPlace. Retrieved on 2023, November 28 from https://www.healthyplace.com/other-info/mental-health-newsletter/cbd-and-some-psychiatric-medications-dangerous-together
Last Updated: March 30, 2021