How to Stop Comparing Yourself to Others
HealthyPlace Mental Health Newsletter
Here's what's happening on the HealthyPlace site this week: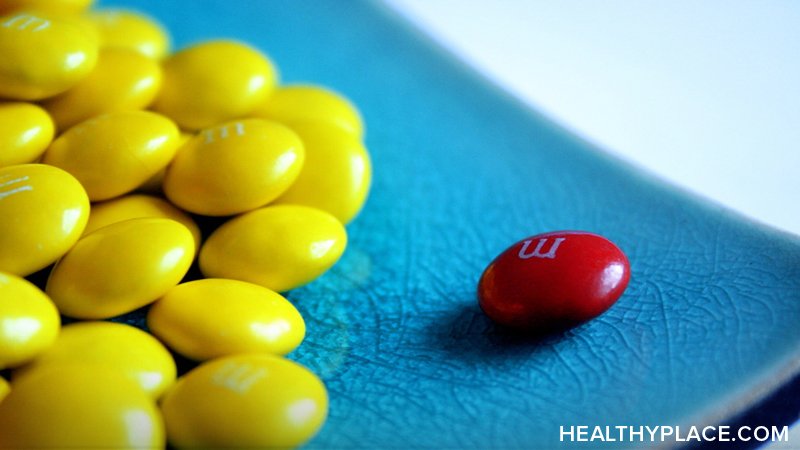 How to Stop Comparing Yourself to Others
Comparing yourself to others is harmful to your mental health, yet many of us measure at least part of our self-worth against other people. Comparing ourselves to other people robs us of a sense of joy in who we are and the lives we live. A 2006 study1 showed that comparison to others is connected to unhappiness, guilt, envy, regret, lying, and blame (Comparing Yourself to Others While Coping with Depression).
To stop comparing yourself to others, try these tips:

To stop comparing yourself to others, keep your focus on yourself. Then, you're likely to create your own mental health and wellbeing.
1White, J.B., Langer, E.J., Leeat, Y., & Welch, J.C. (2006, March). Frequent social comparisons and destructive emotions and behaviors: The dark side of social comparisons. Journal of Adult Development, 13(1), 36-44. Doi: 10.1007/s10804-006-9005-0
Related Articles Dealing with Comparison
Your Thoughts
Today's Question: Have you tried to stop comparing yourself to others? How has that worked out? We invite you to participate by commenting and sharing your feelings, experiences and knowledge on the HealthyPlace Facebook page and on the HealthyPlace Google+ page.
---
---
From the HealthyPlace Mental Health Blogs
On all our blogs, your comments and observations are welcomed.
Feel free to share your thoughts and comments at the bottom of any blog post. And visit the mental health blogs homepage for the latest posts.
------------------------------------------------------------------
From HealthyPlace YouTube Channel
Why People Don't Talk About Mental Health
Why is it so hard to talk about mental health? Why is it so hard to come forward with a diagnosis of bipolar disorder, depression or anxiety? These are reasonable questions with a reasonable answer. .
------------------------------------------------------------------
Most Popular HealthyPlace Articles Shared by Facebook Fans
Here are the top 3 mental health articles HealthyPlace Facebook fans are recommending you read:
If you're not already, I hope you'll join us/like us on Facebook too. There are a lot of wonderful, supportive people there.
------------------------------------------------------------------
Mental Health Quote
"I will breathe. I will think of solutions, I will not let my worry control me. I will not let my stress level break me. I will simply breathe. And it will be okay. Because I don't quit". ~ Shayne McClendon
Read more mental health quotes.
------------------------------------------------------------------
That's it for now. If you know of anyone who can benefit from this newsletter or the HealthyPlace.com site, I hope you'll pass this onto them. You can also share the newsletter on any social network (like facebook, stumbleupon, or google+) you belong to by clicking the links below. For updates throughout the week, circle HealthyPlace on Google+, follow HealthyPlace on Twitter or become a fan of HealthyPlace on Facebook. Also, check out HealthyPlace on Pinterest and share your mental health pins on our Share Your Mental Health Experiences board.
APA Reference
Peterson, T. (2016, December 21). How to Stop Comparing Yourself to Others, HealthyPlace. Retrieved on 2023, June 1 from https://www.healthyplace.com/other-info/mental-health-newsletter/how-to-stop-comparing-yourself-to-others
Last Updated: May 8, 2017