Is Mindfulness-Based Cognitive Therapy Right for You?
Here's what's happening on the HealthyPlace site this week:
---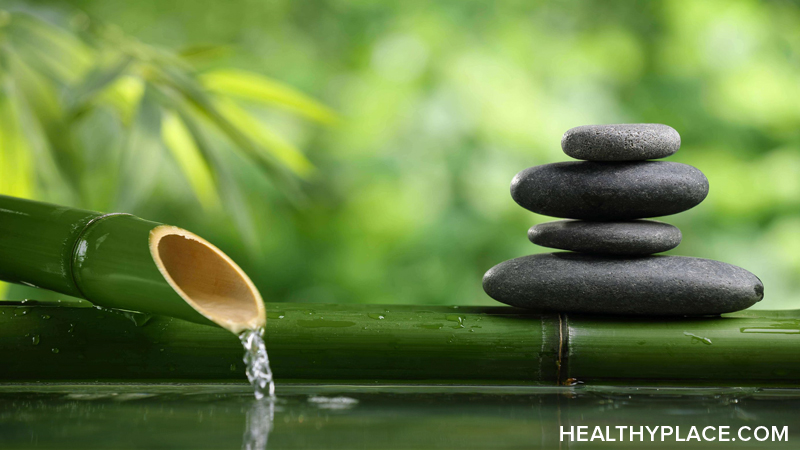 Is Mindfulness-Based Cognitive Therapy Right for You?
Have you heard of mindfulness-based cognitive therapy (MBCT)? You might have heard of MBCT's foundations:  cognitive behavioral therapy (CBT) and mindfulness. Cognitive behavior therapy helps you identify negative thought patterns and replace them with more realistic, healthier ways of thinking. Mindfulness teaches you to be fully present in each moment, accepting it as it is. Mindfulness-based cognitive therapy unites these two approaches to help people overcome life-limiting obstacles.
Mindfulness- based cognitive therapy is promising for many people, but it's not for everyone. Consider these aspects of MBCT to determine if it may be right for you:
It's great for many mental health conditions, such as recurring depression, bipolar disorder, anxiety, and eating disorders, but it hasn't yet been shown to be effective for all mental illnesses.
Because it addresses both mind and body, MBCT is also designed for people living with chronic health conditions and pain.
If you're facing life stressors, MBCT equips you to better handle them, especially when you're also dealing with mental and physical health concerns.
It is usually a group therapy, conducted in eight-week sessions with homework, but it's sometimes done one-on-one with a therapist.
In focusing on the total person rather than on mental- or physical health alone, MBCT helps people create a solid foundation for long-term wellness.
Related Articles Dealing with Sleep
Your Thoughts
Today's Question: If you've tried mindfulness-based cognitive therapy (MBCT), in what ways did it help you? We invite you to participate by sharing your thoughts, experiences, and knowledge on the HealthyPlace Facebook page.
From the HealthyPlace Mental Health Blogs
On all our blogs, your comments and observations are welcomed.
Feel free to share your thoughts and comments at the bottom of any blog post. And visit the mental health blogs homepage for the latest posts.
------------------------------------------------------------------
Most Popular HealthyPlace Articles Shared by Facebook Fans
Here are the top 3 mental health articles HealthyPlace Facebook fans are recommending you read:
If you're not already, I hope you'll join us/like us on Facebook too. There are a lot of wonderful, supportive people there.
------------------------------------------------------------------
Mental Health Quote
"You are imperfect, permanently and inevitable flawed. And you are beautiful."
Read more eating disorders quotes.
------------------------------------------------------------------
That's it for now. If you know of anyone who can benefit from this newsletter or the HealthyPlace.com site, I hope you'll pass this onto them. You can also share the newsletter on any social network (like facebook or stumbleupon) you belong to by clicking the links below. For updates throughout the week, follow HealthyPlace on Twitter or become a fan of HealthyPlace on Facebook. Also, check out HealthyPlace on Instagram, YouTube.
APA Reference
Peterson, T. (2020, May 25). Is Mindfulness-Based Cognitive Therapy Right for You?, HealthyPlace. Retrieved on 2023, September 30 from https://www.healthyplace.com/other-info/mental-health-newsletter/is-mindfulness-based-cognitive-therapy-right-for-you
Last Updated: May 26, 2020