Mental Health Awareness Month 2019: 5 Facts for Your Life
Here's what's happening on the HealthyPlace site this week:
---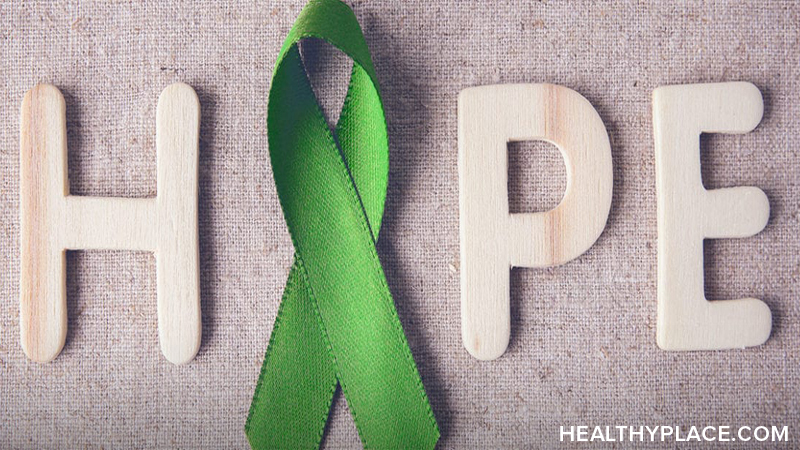 Mental Health Awareness Month 2019: 5 Facts for Your Life
May is Mental Health Awareness Month. It's 31 days dedicated to improving our wellbeing and quality of life. With heightened awareness, you can take purposeful steps to achieve it and love your life even with its ups and downs.
Key aspects of mental health awareness:
Mental health isn't the opposite of mental illness. You don't have to wait for the symptoms and effects of a mental illness or personality disorder to disappear before you can build mental health. Determine what mental health is for you, and begin to take steps toward.
Mental health isn't one-size-fits-all. Each one of us has a personal and unique definition of mental health. Think of mental health as your own vision for a life well lived despite challenges.
Mental health is an ongoing process. Approach it as a journey rather than a destination.
Mental health has many facets. It's more than what's in our mind. It's what we do throughout the day, every day. It's how we treat ourselves and how we treat others. It's facing indignities with grace and determination to work through them (and again the next time and the next).
Finally, mental health is loving yourself for all that you are rather than hating yourself for all that you think you aren't.
Related Articles Dealing with Mental Health Awareness
Your Thoughts
Today's Question: How has an awareness of your mental health helped you? We invite you to participate by sharing your thoughts, experiences, and knowledge on the HealthyPlace Facebook page.
From the HealthyPlace Mental Health Blogs
On all our blogs, your comments and observations are welcomed.
Feel free to share your thoughts and comments at the bottom of any blog post. And visit the mental health blogs homepage for the latest posts.
------------------------------------------------------------------
Most Popular HealthyPlace Articles Shared by Facebook Fans
Here are the top 3 mental health articles HealthyPlace Facebook fans are recommending you read:
If you're not already, I hope you'll join us/like us on Facebook too. There are a lot of wonderful, supportive people there.
------------------------------------------------------------------
Mental Health Quote
"For every wound, there is a scar. And every scar tells a story. A story that says: I survived."
Read more bipolar quotes.
------------------------------------------------------------------
That's it for now. If you know of anyone who can benefit from this newsletter or the HealthyPlace.com site, I hope you'll pass this onto them. You can also share the newsletter on any social network (like facebook or stumbleupon) you belong to by clicking the links below. For updates throughout the week, follow HealthyPlace on Twitter or become a fan of HealthyPlace on Facebook. Also, check out HealthyPlace on Instagram, YouTube and Pinterest, where you can share your mental health pins on our Share Your Mental Health Experiences board.
APA Reference
Peterson, T. (2019, May 14). Mental Health Awareness Month 2019: 5 Facts for Your Life, HealthyPlace. Retrieved on 2023, December 1 from https://www.healthyplace.com/other-info/mental-health-newsletter/mental-health-awareness-month-2019-5-facts-for-your-life
Last Updated: May 15, 2019