Mental Illness Awareness Week: Participate Despite COVID-19
Here's what's happening on the HealthyPlace site this week:
---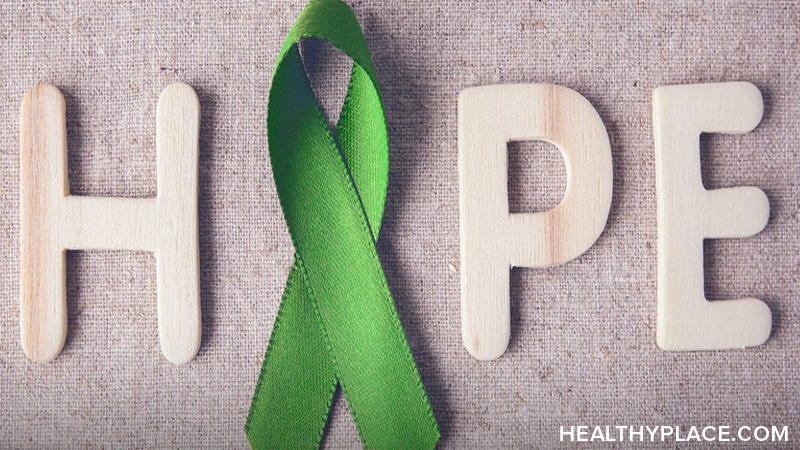 Mental Illness Awareness Week: Participate Despite COVID-19
It's Mental Illness Awareness Week (MIAW), a week designed to educate people about mental illness and to help the tens of millions of people worldwide who live with it (NIMH, n.d.) feel supported and know that they're not alone. The more we learn about mental illness, the better off we all are because we can begin to replace stigma and closed-minded judgement with support and compassion.
Mental Illness: Some Important Facts We All Should Be Aware Of
Mental illness is complex, but there are some general facts that, when we all learn and embrace, can make lives better.
Disorders are considered "mental" because they affect the mind—thoughts, and emotions.
They're also physical. The brain is a physical organ. Other physical body systems are involved, too, such as the nervous system, endocrine system (our hormones), and digestive system (dubbed the 3rd nervous system, enteric nervous system, and second brain)
Mental illness affects relationships, functioning at work and school, and physical health (just one example: there's a connection between depression and diabetes)
When people experience mental illness, they're not "crazy" or dangerous. They're experiencing something that is interfering in their lives, and just like everyone who faces difficulty, people living with mental illness benefit from support and understanding.
Mental Illness Awareness Week: Help Spread Understanding Despite the COVID-19 Pandemic
Usually during Mental Illness Awareness Week, communities hold in-person events like workshops, concerts, exhibits, and walks to help increase compassion and build support. In 2020, though, many of these things can't happen because we're still in the midst of the coronavirus pandemic. Still, there are things you can do to participate and help reduce the stigma associated with mental illness:
Stay connected with friends and loved ones. Call or text those who are struggling to check in and let them know you're there to listen when they need it.
Send little care packages to your connections who are experiencing mental illness. Include self-care items like bath bombs, books, coloring books, and healthy snacks.
Share articles and facts on social media.
Create signs for your yard, window, or doors to show your support of MIAW and boost awareness.
COVID-19 may have limited Mental Health Awareness Week activities, but the need for awareness and compassion is greater than ever. When we all do little things, we can make a big difference.
Source
National Institute of Mental Health (NIMH). (n.d.). Mental illness. Retrieved October 2020 from https://www.nimh.nih.gov/health/statistics/mental-illness.shtml
Related Articles Dealing with MIAW, Stigma and Compassion
Your Thoughts
Today's Question: What has someone done for you that has felt especially supportive in your mental health journey? We invite you to participate by sharing your thoughts, knowledge, and experiences on the HealthyPlace Facebook page.
----------------------------------------------------------
What's It Like Being Inside a Psychiatric Hospital? - Facebook Live
Maybe you've heard stories, some good, some not so good, about life inside a psychiatric hospital. Our guest, Abigail, was "sectioned" and forced into a psych hospital under the Mental Health Act. The second time around, she entered the hospital voluntarily. She's still there getting treatment for bipolar disorder and we'll be talking to her on the HealthyPlace Facebook Live.
That's this Thursday, October 8. We start at 4p ET / 3 CT. Psychologist and HealthyPlace blogger, Dr. Heidi Green, will also join us to discuss who might need hospitalization and more. And, so you know, our guests always respond to your personal questions and comments.
----------------------------------------------------------
From HealthyPlace YouTube Channel
Coping with Anxious Thoughts About Coronavirus (COVID-19)
With COVID-19 seemingly spreading everywhere again, these are certainly anxiety provoking times. How do you cope with anxious thoughts about the coronavirus (COVID-19)? That's what our blogger, Megan Griffith, is talking about. Watch.
Subscribe to the HealthyPlace YouTube channel
----------------------------------------------------------
From the HealthyPlace Mental Health Blogs
On all our blogs, your comments and observations are welcomed. This month is National Suicide Prevention Month. See what our bloggers are talking about.
Feel free to share your thoughts and comments at the bottom of any blog post. And visit the mental health blogs homepage for the latest posts.
----------------------------------------------------------
Most Popular HealthyPlace Articles Shared by Facebook Fans
Here are the top 3 mental health articles HealthyPlace Facebook fans are recommending you read:
If you're not already, I hope you'll join us/like us on Facebook too. There are a lot of wonderful, supportive people there.
----------------------------------------------------------
Mental Health Quote on Being Alone
"It is okay to live a life others do not understand."
Read more quotes about being alone.
----------------------------------------------------------
That's it for now. If you know of anyone who can benefit from this newsletter or the HealthyPlace.com site, I hope you'll pass this onto them. You can also share the newsletter on any social network you belong to by clicking the links below. For updates throughout the week, follow HealthyPlace on Twitter or become a fan of HealthyPlace on Facebook. Also, check out HealthyPlace on Instagram and YouTube.
APA Reference
Peterson, T. (2020, October 7). Mental Illness Awareness Week: Participate Despite COVID-19, HealthyPlace. Retrieved on 2023, September 30 from https://www.healthyplace.com/other-info/mental-health-newsletter/mental-illness-awareness-week-participate-despite-covid-19
Last Updated: October 7, 2020