Sleep Disorders and Mental Health Video
About 7 in 10 people have sleep problems. Sleep disorders are common, and they can turn so serious as to interfere with one's physical, mental and emotional health. Also, some mental or emotional disorders can interfere with sleep patterns. Dr. Harry Croft, our guest on the HealthyPlace Mental Health TV Show, talks about how sleep disorders are related to mental health.
Watch the Sleep Disorders and Mental Health Video with Dr. Harry Croft
Watch live streaming video from healthyplace at livestream.com
Share Your Thoughts or Experiences About Sleep Disorders and Mental Health
We invite you to call our number at 1-888-883-8045 and share your experience with sleep disorders. Has a sleep disorder affected your mental health? What impact has a sleep disorder caused in your life? What methods have you found useful for acquiring good sleep patterns? (Info on Sharing Your Mental Health Experiences here.)
About Dr. Harry Croft, Our Guest on the "Sleep Disorders and Mental Health" Video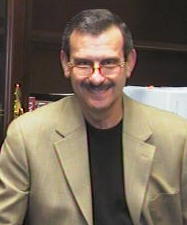 Dr. Harry Croft is the Medical Director of HealthyPlace.com. Dr. Croft is a private practice psychiatrist, he is triple board certified in: Adult Psychiatry, Addiction Medicine, and Sex Therapy, he also serves as the Medical Director of the San Antonio Psychiatric Research Center, where he has been the principal investigator for several clinical trails.
Dr. Croft has published papers in different psychiatry publications such as: The American Journal of OB-GYN, Clinical Therapeutics, Journal of Clinical Psychiatry,Psychiatric Annals The Journal of Sex & Marital Therapy. He has also lectured internationally and appeared on evening TV newscasts for almost two decades.
You can read Dr. Croft's full bio here.
---
---
back to: Sleep Disorders Sitemap ~ browse all HealthyPlace TV Show videos
APA Reference
Staff, H. (2019, August 14). Sleep Disorders and Mental Health Video, HealthyPlace. Retrieved on 2023, September 25 from https://www.healthyplace.com/other-info/sleep-disorders/sleep-disorders-and-mental-health-video
Last Updated: September 18, 2019