How To Really Love The One You're With
Affirmative Guidelines For A Healthy Love Relationship
(As seen on ABC TV's "The View" with Barbara Walters)

"How to Really Love the One You're With" is a revealing and personally empowering look at self-liberating insights that will assist you in achieving a healthy love relationship anchored in unconditional love. Its' wisdom will inspire you to deeper levels of self-acceptance and understanding. These words of love will benefit anyone; married or single; whether couples already in a committed relationship or singles who may be in search of a healthy love relationship.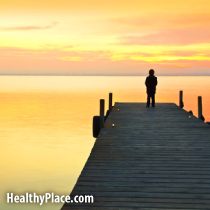 Larry James has transformed words of love into a message of hope that offers encouragement, inspiration and the opportunity for enlightenment in relationships. He presents a priceless treasury of inspiring and insightful thoughts, ideas, indispensable guidelines and reflections on how to really love the one you're with. 312 pages.
"How to Really Love the One You're With" is Larry's best selling book and is an "easy-read" with 57 topics on the most important areas of love relationships, including:
achieving unconditional love, commitment, forgiveness, acceptance, support, creating space between partners, saying "No" to the past, becoming friends and lovers, communications, the importance of truly listening to what your partner really says, planned activities together, making love, looking out for #1, trust, maturity in relationships, resolving conflict, knowing what turns you on and many more.
Several topics deal with preparing yourself for love if you have recently come from a relationship as a result of death, divorce or separation. Enjoy reading a few excerpts that can be found in the Relationship Articles MENU before you buy the book!
Included with each topic are quotations (281 in all) from various relationship experts about the importance of healthy love relationships as they relate to that topic. Larry calls them "LoveNotes." You will love 'em!
"Larry James speaks from the heart. His words carefully craft a message of hope that inspires couples to work together in a spirit of love and understanding. The powerful effect of his work in the area of relationships can change your life!"
Jack Canfield, Bestselling Co-author
Chicken Soup for the Soul series
Here are some very special tips and suggestions about "How to Get the Most From Reading a Relationship Book."
If your favorite local book store is sold out or to have this book personally signed by the author for yourself or someone you love call: 800-725-9223
APA Reference
Staff, H. (2008, November 7). How To Really Love The One You're With, HealthyPlace. Retrieved on 2023, December 11 from https://www.healthyplace.com/relationships/celebrate-love/how-to-really-love-the-one-youre-with
Last Updated: June 10, 2015