Learning to Love the One You're With!
If you have recently come out of a relationship, heed this word of caution. It may be wise to distance yourself from relationships for a while. Take a breather. The tendency of new singles often is quickly to find someone else to be with. Most ministers and mental health professionals agree that that is not a good idea. It is a colossal mistake!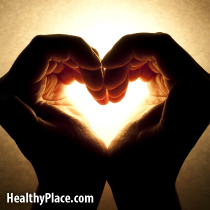 For some people being in a relationship becomes their "drug of choice." They skip around from relationship to relationship. Some get stuck. They feel as though they always have to be in a relationship. They develop the dependency of "needing" a relationship. That is not healthy. Some people allow their feelings of insecurity about being alone to keep them stuck, often in an unhealthy relationship.
Our former relationships never cease to provide us with new and exciting questions, the answers to which can lead to the breakthrough necessary for a healthy love relationship in the future. The rewards of personal inquiry are invaluable and can assist us greatly in being ready for another relationship when the time is right.
I believe that every relationship we are in serves a definite purpose. It fulfills a need for us as we fulfill needs for someone else. Remember, we should only look back to see how far we've come or to see how much we've learned. We can look at our past love relationships and focus on the good we learned from them. I must admit that at times this may be difficult.
Spend time working on you. Work on developing your own self as an individual. The one you are with is you! Reinvent a relationship with yourself. Make it a new and exciting relationship; one you can be proud to carry over into your next relationship with someone else. Nobody wants damaged goods.
Allow time for the healing that is necessary for you to feel comfortable with being alone. That is the only way you can learn how to really be with someone else in the future. After coming out of a love relationship, it is normal to feel rather insecure for a while.
It takes a while to adjust to your new beginning. The delayed gratification is worth it. One of the rewards is discovering that the more time you take for yourself, the more love you will have to give to your future love partner.
---
---
Choose to be alone for awhile. Being independent enough to be alone is a virtue. Cultivate it. When you can learn to be comfortable with being with yourself, then you may be getting closer to being ready for a healthy love relationship with someone else. During this time of aloneness you will discover a clear distinction between being lonely and being alone.
Being alone can help you in getting comfortable about being with yourself. When you are comfortable about being with yourself, your feelings of loneliness will gradually disappear. Spend some time learning to be good company with yourself.
Avoid the self-created fear of being alone. Accept that we do this to ourselves. It can bring no good into our lives. We allow fear to cause us to withhold ourselves from others. Fear breeds insecurities.
It could be said, for example purposes, that even Tarzan, Lord of the Jungle, was insecure. He would swing from vine to vine, not letting go until the next vine was safely in hand. Does this sound familiar? This may make sense when you are in the jungle. When you are swinging high above the ground, your life depends on it.
Your life does not depend, however, on always being in a relationship. The need to be always swinging from one love partner to another is not in your best interest. If you are coming from a love relationship, the last thing you need is another one. . . right away, that is. In this scenario, there is no safety in numbers.
We are so afraid of finding ourselves hanging in midair, we latch onto the first available vine that happens along. Not a good idea!
Leap into your greatest fear. . . be by yourself for a while. Take a good look at what "hanging in midair" feels like. You may be surprised! You will be okay. It won't be the end of the world. Although it may feel like it, that feeling won't last forever.
It is wise to practice intimacy with "self" during your abstinence from relationships. Pray to know God better. Thank him for the courage to get serious about the relationship you have with you. Get to know God. Get to know you. Give yourself the gift of solitude. When you are alone. . . journal. Get in touch with your true feelings. Work on falling in love with yourself for a change and see how great that feels! Be your own significant other. Practice the art of loving you. Take the precious time out that is necessary to rediscover who you are without a love partner.
You must first learn to be alone and happy before you can be together and happy. Learn that it is possible for you to live alone and not be lonely. Discover how to be self-sufficient. Don't be dependent on others for your own existence.
Know that when you eventually do connect with someone you can love, your happiness will be enhanced by just knowing that being in the relationship is your choice and not something you need or must have to survive. To have found someone you can share your life with is one of love's ultimate adventures.
---
Not having a relationship doesn't keep you all warm and cuddly at night; however, getting yourself ready for a really great love relationship must be your highest priority. Be true to yourself first, it is well worth the wait.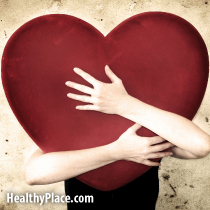 Being alone may call up all the feelings you were afraid you would have if you were ever alone. . . and some you could have never imagined. The pain seems to go on and on, though only if you allow it. Healing takes time. Stay with solitude. Don't be tempted.
At the end of your tunnel is love-of-self and the healing love that only God can provide. You must attain this awareness before you can be in a healthy love relationship with someone else. In times like these, when you are alone with your feelings, life can feel empty.
You can gain much insight into the power of your attitudes in the stillness of looking inward. Your body believes every word you say. Your words and thoughts govern how you feel today and how you will feel tomorrow. A quiet and peaceful mind takes form as a quiet and peaceful body. Peace, be still.
See what it feels like to walk hand in hand with yourself. Give yourself permission to do what may feel risky. Discover new ways of thinking and being. To allow intimacy to be present in a relationship with another, you must first seek intimacy with yourself.
Some of our clearest thinking about relationships can occur when we are not in a relationship. Our mind is often sharper when informed by our own feelings. We are more humble and acutely more in touch with the hurts of the past. We are far more open to new ideas.
Take advantage of this opportunity to learn all you can about yourself and what makes a healthy love relationship. It is in the search for what it takes to have a healthy love relationship that we become more receptive to listening for new ways to make our relationships work better in the future. The very process of searching opens up many new options.
Make having a relationship with yourself your number one priority. Then, and only then, can you move on to what's next!
---
---
next: Putting Your Best Foot Forward. . . or Should a Man Be Who He Really Is on the First Date?
APA Reference
Staff, H. (2008, November 5). Learning to Love the One You're With!, HealthyPlace. Retrieved on 2023, November 28 from https://www.healthyplace.com/relationships/celebrate-love/learning-to-love-the-one-youre-with
Last Updated: June 9, 2015