Explore Self-Help Stuff That Works
Attitude
Feel good more often. And learn how to change your attitude even under the most difficult circumstances. The new book Self-Help Stuff That Works has three sections: Attitude, Work, and People.
Work
Find out how to enjoy your work more, be more productive, and make more money. Chapters from the Work section of Self-Help Stuff That Works can be reached from this page.
People
Our relationships are the most important things in our lives. You probably have good relationships already, but there is always more to learn. Links to fifteen chapters can be found here.
Online Bookstores
Most online bookstores now carry Adam Khan's new book, Self-Help Stuff That Works, including: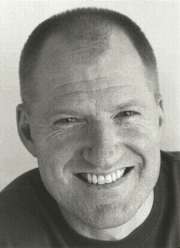 About the Author
Learn a little about the author of Self-Help Stuff That Works, Adam Khan.


What About News?
Find out the bad news about bad news and also find out what you can do about it.
Table of Contents
This is a clickable table of contents from the book Self-Help Stuff That Works. About half of the chapters from the book are here online.
Bite-Size
Check out some easily digestible nibbles of self-help stuff that works, to get you out of a bad mood or into a more effective state of mind in just a few minutes.
Immediate Relief
Find out what the new discoveries from cognitive research tell us about old-style positive thinking.
Bonus Chapters
Here are some chapters from future as-yet-unpublished books.
---
---
About the Book
Here is a description of Self-Help Stuff That Works and further links about the book.
Ever Feel Insecure?
Most people do at one time or another. There is definitely something you can do about it. Check out this linking page. It'll get you to a more specific category of insecurity, where you'll find out exactly what you can do about it.
Enjoy Work More
Good news from the frontiers of science about enjoying work.
Links
An extensive collection of links on self-help subjects can be found here. Mark this page as a resource you can use again and again. It is continually being updated.
More Money
If you would like to earn more money, or if you know of some young person who has that ambition, this is an excellent guide to how more money can be made.
Are Others Jerks?
Do you get miffed at people relatively often? Does it seem to you that the world is filled with stupid people? Does this ever make you feel stressed?
next: Getting More Specific
APA Reference
Staff, H. (2008, October 26). Explore Self-Help Stuff That Works, HealthyPlace. Retrieved on 2023, November 28 from https://www.healthyplace.com/self-help/self-help-stuff-that-works/explore-self-help-stuff-that-works
Last Updated: March 30, 2016