Debra Gordon Biography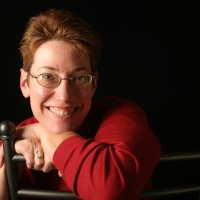 Debra Gordon, M.S., is an award-winning medical writer with more than 25 years experience. She wrote the "Switching Antidepressants" special report for HealthyPlace.com.
Debra holds a Bachelor of Arts in English from the University of Virginia and a a Master of Science in Biomedical Writing from the University of the Sciences in Philadelphia. She spent much of her early career working for newspapers. "I developed a fascination with health and medicine, whether following a woman with lung cancer into the operating room or reporting on the changing healthcare system."
In 2000, Debra struck out on her own to become an independent medical writer. She covers a variety of medical and mental health therapeutic areas including anxiety, bipolar disorder, and depression. Debra also has a strong background and understanding of health policy, managed care, healthcare reform, and health system issues. She knows all Food and Drug Administration guidelines regarding pharmaceutical and medical device promotion and publicity, as well as the AACME guidelines for CME programs.
Debra is a member of the American Medical Writers Association (AMWA) and am currently enrolled in its certification program.
The Debra Gordon website is here. You can also find Debra on Twitter and Linkedin.
Read more about other HealthyPlace mental health writers.
APA Reference
Tracy, N. (2012, January 19). Debra Gordon Biography, HealthyPlace. Retrieved on 2023, December 6 from https://www.healthyplace.com/about-healthyplace/authors/debra-gordon-biography
Last Updated: January 14, 2014