HealthyPlace Wins 3 Prestigious Web Health Awards
HealthyPlace.com: America's Mental Health Channel Wins 3 Prestigious Web Health Awards from the Health Information Resource Center.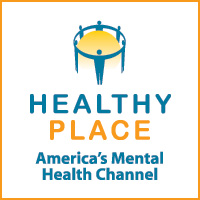 HealthyPlace.com, the largest consumer mental health site on the net with over 1 million visitors a month, won a:
Nearly 500 entries were submitted in the 2010 Web Health Awards and winners were announced on November 5th. HealthyPlace.com provides authoritative information and support to people with mental health concerns, estimated at 35-50 million people in the U.S. alone.
Now in its 12th year, the goal of the Web Health Awards (formerly the World Wide Web Health Awards), is to recognize high-quality electronic health information. The awards program is organized by the Health Information Resource Center, a national clearinghouse for professionals who work in consumer health fields. The Web Health Awards is an extension of the HIRC's 17-year old National Health Information Awards[sm], the largest program of its kind in the United States. (more details about the awards here)
Gary Koplin, President of HealthyPlace.com, is thrilled to be recognized by what he calls "an invaluable organization" for health professionals. "The awards are a reflection of the hard work and dedication of all the members of our team, including our editors, bloggers, and content producers. Every day, for the people who work here, our goal is to provide trustworthy information and useful resources for understanding, preventing and seeking appropriate treatment of mental health conditions," says Koplin.
Mood Tracker, HealthyPlace.com's web-based mood journal and winner of a Merit Award, helps anyone who suffers from depression, bipolar disorder or other mood disorders to monitor their mood levels and the effectiveness of their psychiatric medication. It offers a unique advantage by allowing users to create a simple report for themselves and their selected mental healthcare provider containing an overview of their progress and to receive a fax or text alert if it is indicated one may be dangerously depressed or too manic. This alert can immediately be sent to one's doctor or caregiver.
Bronze Award for Breaking Bipolar Blog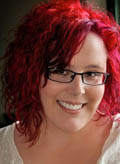 HealthyPlace writer Natasha Tracy won a Bronze Award in recognition of her HealthyPlace.com blog "Breaking Bipolar". The blog's searing honesty aims to put the reader inside a brain suffering from mental illness. It's designed to elucidate the subjects of pain, loss, depression, hypomania, hope, and humanity. Reached by phone about the award, Ms. Tracy said she is happy to be recognized for her work. "The aim of my blog is about seeing reality, no matter how grimy, and not looking away. Breaking Bipolar is about giving a voice to all the people who cannot express for themselves what mental illness does to them. This blog makes people feel less alone, fosters education and starts conversations. My goal is to raise the dialogue above platitudes, textbooks and political correctness and talk about what really goes on in the life of a crazy."
About HealthyPlace.com
With one out of every five Americans suffering from some sort of mental or stress-related illness, HealthyPlace.com is a one-stop source for mental health information from experts and from people who are living with psychological disorders and their effects on a daily basis. HealthyPlace.com is the largest consumer mental health site on the net with more than a million unique monthly visitors. The award-winning site provides comprehensive up-to-the-minute information on psychological disorders and psychiatric medications from both a consumer and expert point of view. For additional information, go to: http://www.HealthyPlace.com.
HealthyPlace Media Relations
David Roberts
media AT healthyplace.com
(210) 225-4388
APA Reference
Gluck, S. (2010, November 7). HealthyPlace Wins 3 Prestigious Web Health Awards, HealthyPlace. Retrieved on 2023, September 27 from https://www.healthyplace.com/about-healthyplace/media-center/healthyplace-wins-3-prestigious-web-health-awards
Last Updated: January 14, 2014