Bipolar Disorder Blogger for HealthyPlace.com Embroiled in Controversy
Popular bipolar disorder blogger for the award-winning mental health information site, HealthyPlace.com, admits to using pen name when writing about her mental illness stirring up unexpected controversy.
Natasha Tracy writes about many aspects of bipolar disorder for HealthyPlace.com, the largest consumer mental health information website in the U.S. The blog, entitled Breaking Bipolar, gained popularity among consumers and mental health professionals alike due to its bold and forthright content about bipolar disorder from a personal perspective. But when Tracy admitted that she uses a pen name when writing about her disorder because of the stigma associated with mental illness, she hadn't prepared for the controversy that would ensue.
No Shortage of Bipolar Stigma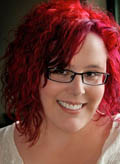 Tracy posted "Losing Credibility Because of Your Mental Illness," about stigma associated with bipolar disorder and similar conditions, early on March 15th. Within hours, the story had 2,000 views and close to 40 comments, some supportive, but many indicating readers felt betrayed and angered by the news. In the post, Tracy points out that writers have chosen to publish their work under pen names for a variety of reasons, one of which involves avoiding any stigma associated with their writing niche. As a mental health writer, blogging about her personal experience with bipolar disorder, Tracy chose to use a pen name to avoid any backlash or repercussions in her life outside of HealthyPlace.com. She insists that everything she says in her posts about her experiences in dealing with bipolar disorder and the lessons learned from them are true with nothing added or left out. Even so, the controversy continues. Moderators must keep some of the comments from public view due to inappropriate language and overreaching anger expressed by comment authors.
Bipolar disorder is a serious mental illness characterized by extreme mood swings, from depression to mania. Experts estimate that about 5.7 million U.S. adults suffer from this major mental illness. Untreated, it can result in ruined relationships, devastated careers, risky behaviors, and suicidal tendencies. Bipolar disorder represents only one of the several major mental illnesses affecting 46 million Americans, according to a recent report released by Substance Abuse and Mental Health Services Administration (SAMHSA). Despite these shockingly high statistics, the stigma associated with mental illness is still entrenched in American culture. Many people, like HealthyPlace.com blogger, Natasha Tracy, fear losing job opportunities, social relationships, and freedom to enjoy other personal activities due to this stigma.
The week after admitting to her use of a pen name when writing about her bipolar disorder for HealthyPlace.com, Tracy wrote a follow-up story, "Why I Choose to Write About Mental Illness Under a Pen Name," to address the concerns and controversy arising out of her admission. "Writing under a nom de plume gives me the freedom to be more open than I otherwise could. Knowing that the privacy of my family is protected gives me greater license to speak openly and honestly," Tracy explains. Some of the comments seemed to contain a layer of intense anger hidden within their expressions of concern. "Death threats are a real concern for mental health writers. One writer of sensitive topics I know had to herald threats against his children."
About HealthyPlace.com
HealthyPlace.com is the largest consumer mental health site on the net with more than a million unique monthly visitors. The site provides comprehensive information on psychological disorders and psychiatric medications from both a consumer and expert point of view. For additional information, visit: http://www.HealthyPlace.com
APA Reference
Tracy, N. (2012, March 21). Bipolar Disorder Blogger for HealthyPlace.com Embroiled in Controversy, HealthyPlace. Retrieved on 2023, September 26 from https://www.healthyplace.com/about-healthyplace/media-center/bipolar-disorder-blogger-for-healthyplacecom-embroiled-in-controversy
Last Updated: January 14, 2014