Protecting Yourself From Stranger Rape and Date Rape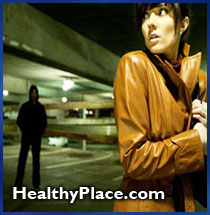 Safety considerations to protect yourself from stranger rape and date rape.
TO AVOID STRANGER RAPE
At Home
Use deadbolts; window locks; peepholes; timers for lights, radio, TV, and outside security lights.
Never open door to strangers; require ID of service or repair people.
Plan several escape routes from your home.
If you are a single woman - use only initials at door and in the phone book. Pretend there is a man at home if someone calls.
If you come home and something looks wrong or different - do not enter; go to a safe place and call the police.
On the Street:
Go with others.
Vary routines; go different ways at different times.
Know where the safe places are; businesses that are open late, homes where people are up late, etc.
If a situation feels wrong, get away fast.
Stay away from bushes and parked cars; walk in the center of the sidewalk or road.
---
---
In Your Car:
Always lock doors - when you are in the car and when you leave it, even if only for a short time.
Park near lights at night.
Have keys in hand when leaving the building for car, or leaving the car for building.
Drive with windows mostly closed.
Keep the car in good working order and keep the gas tank at least 1/4 full.
In case of a breakdown, stay in the locked car; if assistance is offered, request that police be called.
On the Job:
Do not work late alone; keep company with others.
Go to the parking lot with others or ask security to accompany you.
Vary route (and time if possible) to and from work.
Maintain assertiveness with coworkers.
Decide on your personal sexual limits; know what you will do or will not do.
Communicate clearly - make sure your date understands your sexual limits.
Be assertive - stand up for your rights. You have a right to protect your body.
Avoid alcohol and drugs - they may impair your thought and action.
Date with friends until you feel comfortable with a new date. Never leave a bar or party with someone you have just met. Don't let yourself be isolated.
Stay in control - offer to share expenses so there is no question of "owing" your date. Carry extra money to get you home or to make a phone call for help.
Trust your intuition - if you feel that there is something wrong with a person or situation, get away immediately.
Remember: No matter how many or how few safety precautions you use, it is never your fault if you are raped.
next: Supporting Someone Who Has Been Raped or Sexually Assaulted
~ all Escaping Hades articles
~ all abuse library articles
~ all articles on abuse issues
APA Reference
Staff, H. (2008, November 18). Protecting Yourself From Stranger Rape and Date Rape, HealthyPlace. Retrieved on 2023, December 3 from https://www.healthyplace.com/abuse/articles/stranger-rape-and-date-rape-how-to-protect-yourself
Last Updated: May 5, 2019