Treatment for Psychological Abuse of Child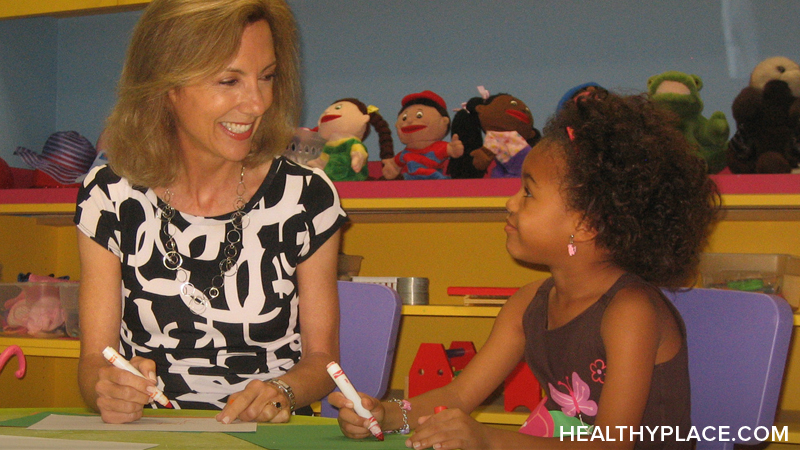 Has your child been psychologically abused? It's important for your child to get treatment. In addition, there's help if you or your partner are psychologically abusing your child.
Therapy for Treatment of Psychological Abuse in Children
In order to help a child who is suffering from the psychological effects of child abuse, mental health therapy is a great place to start. A therapist will assist a child in dealing with the psychological effects of child abuse and later, hopefully, break the cycle of abuse.
It may be necessary to remove the child from the home to prevent further abuse.
Anyone who suspects child abuse should report the matter to Child Protective Services or the police. The goal of child protective agencies is to reunite families after the abuser has received help. The law requires health care workers, school employees, and child care professionals to report suspected child abuse.
Treatment for abusers may involve parenting classes and treatment for mental illness, alcohol, or drug abuse.
Help for Someone Who Psychologically Abuses a Child?
If you, or your partner, are abusing your child, seek help immediately. If your partner is the abuser, you should consider moving you and your child to a safe and supportive environment. If you and your partner are the abusers, to prevent further damaging psychological effects of child abuse, you might want to consider having your child stay with a family member or close friend while you get the help and support you need.
There are many support groups available, including Prevent Child Abuse America.
You can also contact your county mental health association, the local United Way or county social services for programs in your community.
Other resources include:
Anger management classes
Parenting classes
Therapy and drug treatment or alcohol treatment (if necessary)
With treatment, many children and parents can be reunited as a family. The long-term outcome depends on the severity of abuse, how long the child was abused, the success of psychotherapy, and how well parenting classes worked.
How Can Psychological Abuse of a Child Be Prevented?
Community programs such as home visits by nurses and social workers can assist families to change behaviors or prevent the start of abuse in high-risk families.
School-based programs designed to improve parenting, communication and self-image are important in preventing future abuse and may lead to identifying abused children.
Parenting classes are very helpful. Newlywed adults without children should be encouraged to take such classes before each child is born. The dynamics in the home change with increasing numbers of children. (See also: Child Abuse Prevention. How to Stop Child Abuse)
APA Reference
Gluck, S. (2021, December 17). Treatment for Psychological Abuse of Child, HealthyPlace. Retrieved on 2023, December 9 from https://www.healthyplace.com/abuse/child-psychological-abuse/treatment-for-psychological-abuse-of-child
Last Updated: December 30, 2021