Childhood Incest Paves the Way for Adult Rape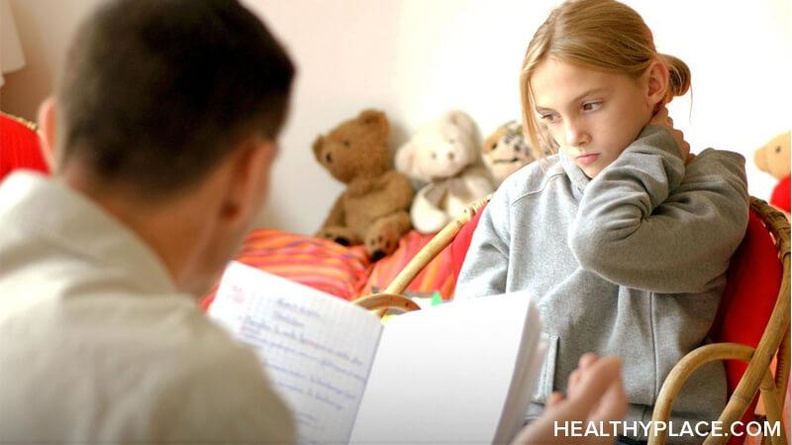 "No coward soul is mine, no trembler in the world's storm-troubled sphere" -Emily Bronte
Hi. My name is Kristi and I'm nineteen. I've been through some therapy and have done some great work through one particular organization, but I've never written my story. I guess it's about time. I'm really scared.
The first instance of abuse in my life occurred when I was two. I remember being in the car, afraid to go to my relatives' house, just dreading it. I remember walking down the stairs and going in the bathroom. It hurt so bad when I peed. Teddy, my cousin, had told me not to tell, but the pain won out, and I called my mother into the bathroom. I'm not really sure what happened after that (my mom has a lot of interesting differing stories). All I know is that I never saw Teddy again, except in my nightmares. I do remember being on his bed, but I've never talked about that and I don't think I'm ready.
Shortly after that, my brother Gary started abusing me. I was about two-and-a-half when I told my mother. She tells me that she sent me to a child psychologist. He told her that incest wasn't important. I wouldn't remember and it definitely wouldn't affect me. We did play some sort of memory game, though ... so I would forget. But I loved the memory game so much that it was the thing that triggered my memories to come years later.
So my brother would sneak into my room late at night (my mom rarely left us alone cause she was afraid he would sexually abuse me), at least three to four times a night. At least one or two of those times he would rape me. And he raped me two ways, anally and vaginally. I remember that he would choke me. I think that once I passed out.
I had this teddy bear that was given to me when I was two. He was a carebear named Tender Heart. I called him "tendie." He was my friend. He was always there when it happened. And he loved me so much. I kept him by my side every night until about nine months ago when I left him at my friend's house across the state. She won't send him back, even when I sent her money and everything. That's really sad. I call my inner child Kiss-T. She's really heartbroken over it.
Anyway, my brother Gary abused me at least until the age of eight. I'm not sure if it went on longer, I think it did. I remember once, when I was eight, it happening . . . and I remember the next day at school. I don't know how I knew that was the day because I didn't even act or think as if it had occurred. My most vivid memory was this time when I was playing with my blocks in the basement. My brother was babysitting me and his friend was over. I remember the colors of the carpet. He called me over and then told me to touch his thing and I did and then he made me touch his friend. And he made me put them in my mouth. And then he touched me and stuff in front of his friend.
Another one of my brothers sexually abused me. He never raped me. I just recently remembered about him. He used to squat and open his arms whenever he'd come home from the coast guard and I'd run to him. And I remember walking to him shakily when I was really young. He lived with us for six months then. He used to take my panties off whenever we played together. He'd make me get naked in my playhouse. Sometimes, we sit. He'd be in the rocker and unzip his pants. I'd sit so that I was on top of him . . . not on top of his thing, but touching it without my panties on. And sometimes he would stroke me down there when he read me stories. My parents don't have a clue that he ever hurt me.
My friend's dad also abused me at that age. He was like the town pervert. He looked at me in this park once, forced my clothes off, and just stared. I zoned out. I remember him taking me in the shower with him when I was at his house. Can't talk about that yet.
As I grew up, things were a little off for me. I remember thinking I was absolutely going crazy when the flashbacks first started. I got suicidal ... and my friend finally told her mom who told mine that I remembered about the abuse. My mom admitted and told me about my cousin, but then she said, "Your brother never touched you, did he?" And I had told her he did when I was two, so she did know.
We moved. I became a little promiscuous. I didn't have sex yet but fooled around, was really dependent on guys. And the depression started to sink in. We moved again. And it started to get worse. My sophomore year of high school, my relatives came to visit. My cousin, Adam, was there. One night, he touched me. I froze and went completely numb. He touched me for three nights. The last night, he tried to have sex with me and I finally kicked him off. Something came over me and I realized I had a voice or a choice or something. He left my room and I cried very loud. No one heard me. My parents found out but didn't understand what was going on.
My junior year, I started going to therapists. I was severely depressed. I was in a car accident and suddenly I wasn't the perfect kid anymore and the depression that was always lingering hit full force. I had some really bad experiences. One doctor over-medicated me, tried to put me on an anti-psychotic drug after lying to me about what it was. So I stopped going. One morning, after a really bad night crying and yelling at my mom (who wouldn't leave me alone) that I DID want to kill myself, I just couldn't get out of bed. It was frequent, but this time my mom called the church. I ended up talking to a great priest, who helped me immensely.
By then, I was just at the point where I was stopping taking my sleeping pills. I had suffered from horrible insomnia and it was starting to get better, and that was the whole reason I almost didn't go on vacation with my best friend at the time. But I did. And on that trip, I met a man I considered to be a hero. He was just really cool, and I wanted to be like him. We never were really alone until the day before we left. And he was changing and everyone was out and I was downstairs. He told me to come watch or something. I laughed nervously. We all went out that night. It was really weird. And I can't go into it right now cause I know I'll fall apart.
Anyway, we were at a park, at about midnight. I needed a drink (I'm diabetic), so he took me. On the way back, he was talking about his wife and cheating on her (which he'd been joking about in front of her for the whole time we'd been there) and mentioned something about me. I thought he was joking like usual and made some stupid remark that I'll regret for the rest of my life. I told him that he hadn't made a move. He then led me up a hill (we were in the countryside and I had no idea where we were going. He said it was a shortcut). He kissed me and I froze. I couldn't believe it. I don't even know how he got me on the ground, I was so frozen in place. I do remember pulling my jeans back up and thinking, "I didn't want to do that."
He spent the walk back convincing me that he couldn't get in trouble with the law and telling me it wouldn't be a good idea to tell anyone . . . and somehow trying to make me believe he cared. My friend and I were planning on staying up for the whole night, so I thought I'd tell her anyway, but she fell asleep. In those hours, somehow, I decided I'd rather be anything than a victim again. So I "became" an adulteress. I even ended up kind of sleeping with him later . . . long story. I was pregnant from the rape in the woods and we had this fake relationship. His wife even knew and she was going to leave so I could move in with him. It was so screwed up.
The night I lost the baby, I freaked out. I took ten or eleven of my sleeping pills. He ended up calling and did the only respectable thing he probably did the whole time we knew each other. He told me that I'd better go tell my mom right then. I did and went to the ER. I was Baker Acted, a process I will forever hate. I just needed help, not to be stripped of more dignity. I told them I tried to kill myself over school work and grades and pressure. They never even talked to me about my childhood abuse which was blatantly on the admittance form I'd had to fill out.
I met a guy who tried to save me. He did in a way, simply because I probably would have succeeded one of those times I tried ... but he was always there to stop me. And then he couldn't take it anymore and left me. I thought my whole world was gone. I got into therapy at a rape counseling place and saw this therapist to work on my anger management. Things started looking better. I then went to my college pre-orientation where I met my fiance.
We immediately hit it off and even talked all night the first night we met. We stayed in my room and didn't "do anything" and I told him a little bit. We started dating a week later and he went to that great course I mentioned that weekend. I was having a rough time of it because it was the anniversary of my rape. He talked to me about the course, and I've gone through twice and have gone back two other times to help. We've decided to go every time for the next year, a commitment that will be wonderful since this is the therapy that has worked best for me. I guess that's about it. My boyfriend proposed to me two weeks ago exactly today.
I'm scared to go back to school because I was miserable last year and I'm going absolutely nuts cause my employer has me looking up stuff cause he wants to offer a service to notify businesses that cater to children about sex offenders in the area. It's too close to home and I just realized earlier that this is the second year anniversary this week. I guess that explains feeling so bad all of a sudden.
Well, I'm not sure if I'm ready for everyone to read this yet . . . yeah, I guess I'd like them to because I really need some friends out there who know and understand and can possibly help me. Please write me. I need someone.
Kristi
APA Reference
Tracy, N. (2021, December 17). Childhood Incest Paves the Way for Adult Rape, HealthyPlace. Retrieved on 2023, December 5 from https://www.healthyplace.com/abuse/rape/incest-paves-the-way-for-adult-rape
Last Updated: January 2, 2022