Multiple Rape Survivor Knows She's Strong and Proud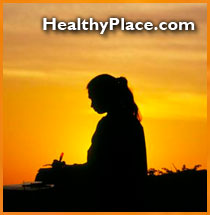 "Every man has his secret sorrows which the world knows not; and often times we call a man cold when he is only sad."
-Henry Wadsworth Longfellow
When I was 6 years old my father came into my room in his underwear and molested me for the first time. This went on until I was 15. Only it got worse-and-worse. He started to watch me shower, constantly pushing me down , telling me how dirty I was. He'd eventually end up washing my body for me.
Then he started raping me anally for years until it progressed to vaginal rape. He would beat me so bad, I'd have bruises everywhere, sometimes sprained wrists and ankles and dislocated shoulders. The last time it happened, I had to be hospitalized. Thankfully, I was removed from my home. Thank God.
When I was 13, I was dating this heroin addict named Mike. He used to beat me. Then one day, it went further than that. He was moving away, so I was planning on giving him sex. However, I found out he was cheating on me. His friend John was over and Mike raped me and then John did the same.
When I was 15, I stupidly took a ride from a stranger and got raped. A few weeks ago, I took a ride from a friend and he asked to use my phone. I trusted him, so I said "yes". He beat me up and raped me. This time I'm prosecuting. I refuse to let him do this to others. I'm stronger now. So now he's in jail! :) I went to the hospital and got a rape kit and everything.
This happened not even a week after I got out of a residential treatment center for two years where I was being treated for self-mutilation, drug and alcohol abuse, and anorexia/bulimia. But, throughout this, I haven't cut, purged or picked up a drink or a drug. I can actually say I'm proud of myself. I'm staying strong! Although I still have nightmares and flashbacks, those are normal. Stay strong!!!!!!
-Crystal Lee
APA Reference
Tracy, N. (2021, December 17). Multiple Rape Survivor Knows She's Strong and Proud, HealthyPlace. Retrieved on 2023, December 4 from https://www.healthyplace.com/abuse/rape/multiple-rape-survivor-knows-shes-strong-and-proud
Last Updated: January 2, 2022