Community Reinforcement Approach (CRA) Plus Vouchers
Community Reinforcement Approach (CRA) is an intensive 24-week outpatient therapy for treatment of cocaine addiction. The treatment goals are twofold:
To achieve cocaine abstinence long enough for patients to learn new life skills that will help sustain abstinence.
To reduce alcohol consumption for patients whose drinking is associated with cocaine use.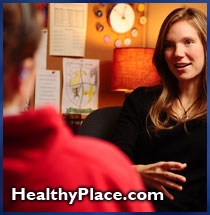 Patients attend one or two individual counseling sessions per week, where they focus on improving family relations, learning a variety of skills to minimize drug use, receiving vocational counseling, and developing new recreational activities and social networks. Those who also abuse alcohol receive clinic-monitored disulfiram (Antabuse) therapy. Patients submit urine samples two or three times each week and receive vouchers for cocaine-negative samples. The value of the vouchers increases with consecutive clean samples. Patients may exchange vouchers for retail goods that are consistent with a cocaine-free lifestyle.
This approach facilitates patients' engagement in treatment and systematically aids them in gaining substantial periods of cocaine abstinence. The approach has been tested in urban and rural areas and used successfully in outpatient detoxification of opiate-addicted adults and with inner-city methadone maintenance patients who have high rates of intravenous cocaine abuse.
References:
Higgins, S.T.; Budney, A.J.; Bickel, H.K.; Badger, G.; Foerg, F.; and Ogden, D. Outpatient behavioral treatment for cocaine dependence: one-year outcome. Experimental & Clinical Psychopharmacology 3(2): 205-212, 1995.
Higgins, S.T.; Budney, A.J.; Bickel, W.K.; Foerg, F.; Donham, R.; and Badger, G. Incentives improve outcome in outpatient behavioral treatment of cocaine dependence. Archives of General Psychiatry 51: 568-576, 1994.
Silverman, K.; Higgins, S.T.; Brooner, R.K.; Montoya, I.D.; Cone, E.J.; Schuster, C.R.; and Preston, K.L. Sustained cocaine abstinence in methadone maintenance patients through voucher-based reinforcement therapy. Archives of General Psychiatry 53: 409-415, 1996.
Source: National Institute of Drug Abuse, "Principles of Drug Addiction Treatment: A Research Based Guide."
next: Voucher-Based Reinforcement Therapy in Methadone Maintenance Treatment
~ all articles on Principles of Drug Addiction Treatment
~ addictions library articles
~ all addictions articles
APA Reference
Staff, H. (2009, January 2). Community Reinforcement Approach (CRA) Plus Vouchers, HealthyPlace. Retrieved on 2023, December 5 from https://www.healthyplace.com/addictions/articles/outpatient-therapy-for-treatment-of-cocaine-addiction
Last Updated: April 26, 2019