Has Your Relationship Been Hurt By A Cyberaffair?
HELP IS AVAILABLE!!
Infidelity Online:
An Effective Guide to Rebuild your Relationship After a Cyberaffair.
This exclusive informational step-by-step guide and interactive workbook is specially designed to help you and your partner rebuild your relationship after a cyberaffair. The guide provides you with proven techniques to help save your relationship from virtual adultery. This invaluable book is not available in stores - so by ordering now, you will learn: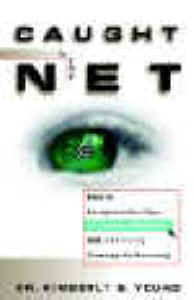 The Seven Warning Signs of a Cyberaffair
Five Common Reactions to Virtual Adultery
Four Steps to Avoid Being an Enabler
How to Communicate with your Partner
How to Repair the Broken Trust
How to Rekindle the Love and Passion
How to Seek Marriage Counseling - This section is especially important if your partner is reluctant to enter therapy.
How to Deal with Cybersexual Addiction
If your marriage or relationship has been damaged by a cyberaffair then read Caught in the Net to find the help you need. This book outlines the trauma of being a cyberwidow and shows you proven strategies on how to communicate with your partner to save your relationship.
Click here to order Caught in the Net.
---
---
next: Dealing with a Cyberaffair
~ all center for online addiction articles
~ all articles on addictions
APA Reference
Staff, H. (2008, December 13). Has Your Relationship Been Hurt By A Cyberaffair?, HealthyPlace. Retrieved on 2023, September 30 from https://www.healthyplace.com/addictions/center-for-internet-addiction-recovery/has-your-relationship-been-hurt-by-a-cyberaffair
Last Updated: June 24, 2016