Risks, Benefits of ADHD Medications Can Change With Time
ADHD medications are effective, but study reveals long-term use of medications to treat ADHD can stunt growth.
ADHD medications effective, but may also stunt growth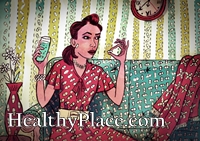 Treating attention-deficit/hyperactivity disorder (ADHD) with medication and behavioral therapy can provide lasting results, but the risks and benefits of those treatments may vary substantially over time, according to new research.
In a follow-up to a large study comparing ADHD treatments, researchers found that the initial edge that medications had over other forms of treatment, such as behavioral therapy, leveled off over time while the benefits of behavioral therapy remained relatively constant.
"Medication is still better in terms of ADHD symptom reduction than being assigned to behavioral treatment, but the large difference that we reported before has now shrunk by 50%," says researcher James Swanson, PhD, of the University of California Irvine.
In addition, the study showed that long-term use of medications commonly used to treat ADHD, such as stimulants, appeared to mildly stunt growth. Children on medication therapy may grow almost a half-inch per year slower than those children not on medication. Researchers aren't sure if the mild growth suppression is permanent. The authors say that children treated with medication may catch up over a period of time.
But researchers say those numbers don't tell the whole story. In fact, they published a second report in the April issue of the journal Pediatrics in order to explain their findings published in the same journal.
Explaining the Truth Behind the Numbers
In the study, researchers followed 540 of the original 579 children who participated in the National Institute of Mental Health Multimodal Treatment study of ADHD for 2 years.
In the first phase of the study, the children were assigned to one of four different treatment groups (medication alone, medication plus behavior modification therapy, behavior modification therapy alone, or a community comparison group) for 14 months. At the end of the first phase, the participants were free to change their treatment and were followed for an additional 10 months.
All four groups improved during the first phase, but the medication and combination therapy groups experienced a significantly greater reduction in ADHD symptoms.
Ten months after completing the initial phase, the study showed that the medication's group significant benefit in symptoms reduction declined over time while the benefits of other treatments remained consistent.
"At 24 months after the start of treatment, the effects of various treatments seem to be coming together," says Swanson.
But researchers say changes in medication use such as starting and stopping medication may explain the changes seen over time with the treatments.
"We don't think that treatments become ineffective over time," says Swanson. "What we see is that a lot of people stop treatment, and then the efficacy is not permanent and it tends to go away when the treatment stops."
Swanson says many of the children who were initially assigned to treatment with ADHD drugs stopped taking them after the first phase of the study, and many of those in the behavioral group started taking them during the follow-up period.
Further analysis showed that children who stopped taking their ADHD medications tended to have a greater reduction in benefits, children who went on medication showed improvement, and children who stayed with the same treatment stayed about the same, whether they were on medication or not.
ADHD Medications May Stunt Growth
The study also showed that children who took ADHD medications grew at an average of 5 centimeters per year compared with the 6 centimeters per year seen in unmedicated children.
Researchers say those findings are in line with previous studies that have shown similar short-term effects on growth. But this is the first major long-term study to show the effect for two years of using the drugs.
"We want to be cautious because we don't know if in the long run children might catch up or not," says Swanson. For example, he says that children using ADHD medications might only experience a delay in growth that only very long-term studies might be able to pick up.
Interestingly, researchers also found that unmedicated children with ADHD actually tended to grow taller than children without the condition, which suggests that any potential negative effect of ADHD medications on growth may be less obvious in these children.
---
---
---
"Whether that's going to outweigh the clear benefits that I think this study and many others have shown for using medication in the treatment of ADHD over the long-term is one of those things that we will have to continue to look at," says researcher Glen R. Elliott, MD, PhD, director of the Children's Center at Langley Porter, University of California, San Francisco.
Any ADHD Info Is Good Info
Experts say that although this study doesn't necessarily compare the effectiveness of one ADHD treatment versus another, the fact that it provides long-term data on the effects of treating children with ADHD is significant in itself.
"It is amazing that regardless of how common this condition is, and how often times young people are prescribed medicine for this, there really is such a paucity of long-term effectiveness or safety data," says Robert Findling, MD, director of child and adolescent psychology, University Hospitals of Cleveland.
Findling says this study may also help parents of children with ADHD weigh treatment options.
"Over time, if your child is doing well on [ADHD] medicines, the odds that they should continue on those medicines," says Findling. "It appears that kids who stay on medications do best over time, and with that comes risk of what appears to be risk of a potential for a slight reduction in growth velocity.
"Ultimately at this point, there is no right or wrong," says Findling. "But more important than anything else is that it provides valuable information for parents, physicians, and young patients that will help inform them, and that really ultimately is the answer."
SOURCES: MTA Cooperative Group, Pediatrics, April 2004; vol 113: pp 754-769. James Swanson, PhD, professor, pediatrics, University of California, Irvine. Robert Findling, MD, director, child and adolescent psychology, University Hospitals of Cleveland. Glen R. Elliott, MD, PhD, director, Children's Center at Langley Porter, University of California,
---
---
next: ADHD Medications: Are ADHD Drugs Addictive?
~ adhd library articles
~ all add/adhd articles
APA Reference
Gluck, S. (2008, December 10). Risks, Benefits of ADHD Medications Can Change With Time, HealthyPlace. Retrieved on 2023, December 11 from https://www.healthyplace.com/adhd/articles/adhd-medications-stunt-growth
Last Updated: February 14, 2016