Books for Children and Adults with ADHD
MUST HAVE books for children and adults with ADHD or a learning disability
Featured Book

Is It You, Me, or Adult A.D.D.? Stopping the Roller Coaster When Someone You Love Has Attention Deficit Disorder
By Gina Pera
buy the book $16

Gina Pera was a guest on our HealthyPlace TV show "Adult ADHD Video: Why Some ADHD Adults Get Poor Treatment".

Driven To Distraction: Recognizing and Coping with Attention Deficit Disorder from Childhood Through Adulthood
By: Edward M. Hallowell, John J. Ratey
buy the book
Reader Comment: "Dr. Hallowell writes evocative stories - call it revelations through case histories. It's required reading for anyone with ADD - or anyone with a child, spouse, student or employee they define as an underachiever."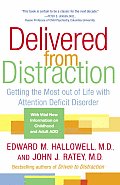 Delivered from Distraction: Getting the Most out of Life with Attention Deficit Disorder
By: Edward M. Hallowell, John J. Ratey
buy the book
Reader Comment: "A fine read (stylistically) and an excellent guidebook for someone who is professionally and accurately diagnosed with ADD, or for those who would like to know what having ADD feels like."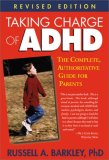 Taking Charge of ADHD: The Complete, Authoritative Guide for Parents (Revised Edition)
By: Russell A. Barkley
buy the book 
Reader Comment: "This is an incredibly thorough and educational book. Barkeley is a pioneer in research on ADHD and a genuine authority."
Learning To Slow Down & Pay Attention: A Book for Kids About ADHD
By: Kathleen G. Nadeau, Ellen B. Dixon, Charles Beyl
buy the book 
Reader Comment: "Expert clinical psychologists Nadeau and Dixon have created an absolute must-have for young folks struggling to get a handle on their own ADHD."

ADD-Friendly Ways to Organize Your Life
By: Judith Kolberg, Kathleen Nadeau
buy the book 
Reader Comment: "This book does offer strategies for finding what works for each individual rather than a one size fits all approach."

The Disorganized Mind: Coaching Your ADHD Brain to Take Control of Your Time, Tasks, and Talents
By: Nancy Al Ratey
buy the book   
Reader Comment: "I loved this book. It is very positive and helpful in giving examples of different ways to solve common sticking points."

The ADHD Book of Lists: A Practical Guide for Helping Children and Teens with Attention Deficit Disorders
By: Sandra F. Rief
buy the book 
Reader Comment: "I have already found several pages that I will photocopy and give to my child's teacher. the way that the information is presented is easy to follow, easy to locate, and easy to understand."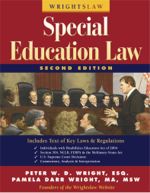 Wrightslaw: Special Education Law, 2nd Ediction
By: Peter W. D. Wright, Pamela Darr Wright
buy the book 
Reader Comment: "This book is a must have if you have a child with special needs. It is the most comprehensive book around for helping your child get an education!"
Authors Pete and Pam Wright's conference chat with HealthyPlace on Special Education Law.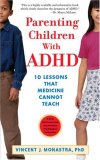 Parenting Children With Adhd: 10 Lessons That Medicine Cannot Teach (APA Lifetools)
By: Vincent J., Ph.D. Monastra
buy the book 
Reader Comment: "The book offers some wonderful checklists for medication monitoring as well as guideline lists for 504 plans.It is written in clear concise language"
---
---
APA Reference
Tracy, N. (2009, January 1). Books for Children and Adults with ADHD, HealthyPlace. Retrieved on 2023, December 9 from https://www.healthyplace.com/adhd/books/must-have-books-on-children-and-adults-with-adhd
Last Updated: May 6, 2019