Financial Aid for ADHD Children and Families
UK charitable organizations that provide grants and discounts to people with ADHD and other disabilities.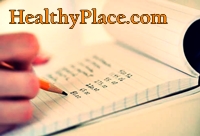 There is an enormous range of charitable organisations that you may be able to approach for a one-off grant. They vary greatly, both in terms of the amounts of money they have and their eligibility criteria. Some may only be open to people who live in a particular geographical region, others to those who have been employed in a particular profession. A useful reference book to consult if you are looking for this kind of financial help is 'A Guide to Grants for Individuals in Need', edited by David Casson and Paul Brown, Directory of Social Change, ISBN 0 907164 86 2. You may be able to find a copy of this in the reference section of your local library.
For a copy of the Booklet produced by MENCAP which includes things for holidays for children and adults and much more Click Here
The Cinema Exhibitors' Association Card
This card entitles the holder to one free ticket for a person accompanying them to the cinema. To apply, a person will need to meet one of the following criteria - Be in receipt of Disability Living Allowance (or Attendance Allowance) at any rate. Be a registered blind person.
Cards are valid for 3 years and a £5.50 processing fee applies. 90 % of UK cinemas are supporting, from large chains like Odeon, Vue, Showcase, UCI, UGC, Cineworld and independents also. Application forms may be collected from cinemas or printed off from the website http://www.ceacard.co.uk/
The Family Fund
The Family Fund helps families of disabled and seriously ill children under the age of 16. They can give grants and information related to the care of the child. The range of grants includes holidays, leisure, and laundry equipment, driving lessons and lots more. For further information please contact
The Family Fund, PO Box 50, York, Y01 9ZX
Telephone 0845 130 45 42
Email info@familyfund.org.uk
Web site http://www.familyfundtrust.org.uk/
Family Welfare Association
Provides grants for holidays to families with children with disabilities or in need. Applications, which are considered throughout the year and must be made through a Social Worker, Health Visitor or other referring agent. For further information please contact
The Family Welfare Association, 501 - 505 Kingsland Road, London E8 4AU
Telephone 020 7254 6251
Email: fwa.headoffice@fwa.org.uk
Web site http://www.fwa.org.uk/
Children Today Charitable Trust
Children today provide funding for specialist equipment and aids for children and young people with disabilities. If your child needs a specialist piece of equipment, you can apply for a grant towards the costs. They will only assist with the purchase of equipment for individuals - not Groups, Schools, Clubs or Societies Applications will only be accepted in the name of the person for whom the equipment is required, their parent or legal guardian. The grants are mean tested but we understand that disability brings additional expenses, and look at each application sympathetically. They support applications for equipment that is going to improve and enhance a child's quality of life or independence. Financial assistance does not extend towards the purchase or upkeep of motor vehicles, building extensions, non-specialist adaptations, travel expenses or holidays. They do not fund computers or computer software independently. All enquiries first pass through another charity called the Aidis Trust, who will assess each child. If he or she falls within their criteria, Aidis will contact Children Today for joint funding.
If you require an application form, please contact Aidis directly on 01202 695244.
First of all, you need to request a grant application
Telephone 01244 335622.
For further information please contact
Children Today Charitable Trust, The Moorings, Rowton Bridge, Christleton, Chester CH3 7AE
Telephone 01244 335622
Email olly@children-today.org.uk
Web site http://www.children-today.org.uk/
The Frank Buttle Trust
Grants to individual children, or to young people including students to age 21. Applicants must be facing exceptional misfortune and will not usually have a full measure of parental support. Special interest in adopted or estranged children. Area based: NATIONWIDE. Availability: Service by post and telephone from London office. Also based in Belfast, Glasgow and Cardiff. Monthly meet in London. Service available Monday-Friday 9.00am-5.00pm. Restrictions: Children & young people.
Contact: Ms Gerri McAndrew
Phone: 020 7828 7311 - Fax: 020 7828 4724
E-Mail: Gerrimca@buttletrust.org
Address: Audley House, 13 Palace Street, LONDON SW1E 5HX
---
---
---
The Variety Club of Great Britain
The Variety Club can offer help to families of disadvantaged or disabled children. They can offer financial help towards essential household items, specialist equipment and clothing. There is a criteria to qualify for help and is dependant on financial circumstances. For more information you can contact them direct with a request and they will contact you back and arrange for one of their specialists to get in touch to either arrange to come and see you or to speak to you on the phone to discuss if and how they may be able to help you.
Variety Club House, 93 Bayham Street, London NW1 0AG
Tel: 0207 428 8100 - Fax: 0207 428 8123
Or visit their website at: http://www.varietyclub.org.uk/
Charles White Memorial Disabled Children's Fund
Tel 0208 2702032
Funderfuinder
Tel 0113 2433008
Website http://www.funderfinder.org.uk/
Email info@funderfinder.org.uk
Open Doors
Tel 01702 437878
Email opendoorsinfo@aol.com
Princess Royal Trust
Tel 0207 4807788
Website http://www.carers.org/
Email info@carers.org
HARNESSES
Harnesses especially designed for children and adults with challenging behaviours and learning difficulties are available from Crelling Harnesses Ltd. Suitable for vehicle seats, wheelchairs, shower/bath hoists, commodes etc.
12 Crescent East, Cleveleys, Lancs FY5 3LT
Tel 01253 852298
Email jenny@crelling.com
Website http://www.crelling.com/
INSURANCE
MCI offers help on all types of insurance policies to people with special needs and learning disabilities.
Tel 0121 2332722
Holiday Insurance
Free Spirit Solutions
They provide travel insurance. People interested in getting a quote will need to call them on the telephone number below and medical screening will be performed over the telephone.
Mary Holt, Manager, Free Spirit Solutions, Stansted House, Rowlands Castle, Hampshire, PO9 6DX; tel: 02392 419080; fax: 02392 419049; website: http://www.pjhayman.com/
Travelbility
Travelbility provides cover for all persons with pre-existing medical conditions.
Victor Fakolujo, Departmental Manager, J&M Insurance Services (UK) Plc, Travelbility, 14-16 Guilford Street, London WC1N 1OW; tel: 020 7446 7626.
COMPUTER HELP
Centerprise International Ltd
Offers software to parents of children with special needs at same price as they offer them to schools
Tel:01256 378004
Website http://www.centerprise.co.uk/
Computerkids Library
A charity aiming to encourage children with special needs - ages 3 - 8 - to use a computer at home.
Tel:01923 282720
Not really able to help financially but the following company supplies specialist equipment at a modified cost
Keytools LTD produce IT equipment for students with special needs. For example, modified keypads, mice, trackballs, adapters, software to help students with dyslexia, talking word processors, etc.
Tel: 02380 584314
Website http://www.keytools.com/
Email info@keytools.com
---
---
---
HOLIDAY FUNDING HELP
Holiday Care is a fantastic site giving information about holidays for disabled people both families with children and older people - they have a link to a list of places which can offer specialist respite care with accommodations for a large number of disabilities including ADHD and Autistic Spectrum Disorders. They also have a details of many other holiday organisations and information for equipment and special needs. There is also a page for Holidays for families with a disabled child - Holidays arranged by voluntary and commercial organisations. Holiday accommodation with a key to which disability they have special facilities for at each venue.
Some of the information is for charitable organisations who can help toward holidays and also to commercial venues or hotels who cater for specific conditions click here
Very helpful in finding accommodation where a child with behavioural difficulties will be welcome.
Kids Out
Providing fun and Happiness for Disadvantaged children. The criteria for applying for a grant aid from Kids Out are providing fun and happiness for disadvantaged children up to the age of 18. This can be a holiday, to pay for carers, respite care, play equipment or fun days out etc.
For further information please contact
Kids Out, 14 Church Square Leighton Buzzard, Beds LU7 1AE
Telephone: 01525 385252
Email kidsout@kidsout.org.uk
Web site http://www.kidsout.org.uk/
THE BRITISH RED CROSS SOCIETY
All branches of the British Red Cross Society are interested in holidays for people with disabilities. They can assist holiday plans in several ways - by organising holidays themselves, by accompanying individuals or groups on holidays arranged by other people and by providing members for nursing and welfare duties on holidays. Further details can be obtained by contacting your local branch.
THE DISABLED HOLIDAY DIRECTORY
The Disabled Holiday Directory targets the disabled client looking for holidays. The website has a regular "opt-in" email newsletter. For those without access to a computer, all they have to do is pick up the phone and Sian will help them by talking to them and then printing off the most suitable properties for their own individual needs from the website.
Disabled Holiday Services Ltd, Premier House, Manchester Road, Mossley, LANCS, OL5 9AA
Tel: 01457 837578
Email: enquiries@disabledholidaydirectory.co.uk
Website: http://www.disabledholidaydirectory.co.uk/
HOLIDAY CARE
Provides information on holidays for people with special needs. They have a respite care database for the UK and provide information packs on holidays in the UK and abroad.
Holiday Care, 2nd Floor, Imperial Buildings, Victoria Road, Horley, Surrey, RH6 7PZ
Tel: 01293 774535; fax: 01293 784647; Minicom: 01293-776943
RADAR (Royal Association for Disability & Rehabilitation)
Compiles the regularly updated "Holidays in Britain and Ireland a guide for disabled people". Also produces fact sheets on leisure activities one on sport and outdoor activities and the other on arts and crafts.
RADAR, 12 City Forum, 250 City Road, London, EC1V 8AF
Tel: 020 7250 3222; fax: 020 7250 0212
Email: radar@radar.org.uk
Website: http://www.radar.org.uk/
DR GARRETT MEMORIAL TRUST
Provides holidays for children and adults from the City of Manchester who are in need of a holiday because of 'sickness, disability or poverty. Grants can also be made to fund holiday groups. Applications have to be made via a professional (e.g. social worker or health visitor) who knows the family well. There is a long waiting list.
Anne Hosker, Gaddum Centre, Gaddum House, 6 Great Jackson Street, Manchester, M15 4AX
Tel: 0161 834 0348
THE LORD MAYOR OF MANCHESTER CHARITY APPEAL TRUST
Provides holidays for Manchester families who have not had much opportunity for a holiday together. Applications have to be made via a professional (e.g. social worker or health visitor) who knows the family well. There is a long waiting list.
Anne Hosker, Gaddum Centre, Gaddum House, 6 Great Jackson Street, Manchester, M15 4AX
Tel: 0161 834 0348
---
---
---
FAMILY HOLIDAY ASSOCIATION
Provides grants for low-income families under pressure to enable them to have a one-week break together. Accepts applications from Social Workers and similar professionals only. Applications must reach the organisation by the end of October before the following summer. Funds are generally exhausted by December.
Family Holiday Association, 16 Mortimer Street, London, WIT 3JL
Tel: 020 7436 3304
HANDICAPPED AID TRUST
HAT exists to provide help towards the holiday costs of helpers for people with severe disabilities. Support is only available where such costs cannot be met by the helper - or from any other source - and where the person would be unable to go on holiday without a carer. Minimum age of applicants is 17 years old. Funds are limited and applications can only be received from individuals with disabilities or from groups who plan to take a holiday but cannot afford to pay their helpers expenses.
The Hon Secretary, HAT, 15 Church Road, Lytham, Lancashire, FY8 3QJ
Tel/fax: 01253 796441
NORFOLK AUTISTIC SOCIETY
The Norfolk Autistic Society offers an annual grant of £50 towards holiday expenses to their members. The Norfolk Autistic Society Trust Fund is also prepared to consider applications for a grant towards holiday expenses. This is available to anyone over the age of 16, with autism, in the county of Norfolk.
Maureen Leveton, Norfolk Autistic Society, Charing Cross Centre, 17 - 19 St. John Maddermarket, Norwich, NR2 1DN
Tel: 01603 631171
Children's Country Holiday Fund
Help for disadvantaged children not over the age of 14 years living in London in need towards the cost of a holiday
42-43 Lower Marsh, London SE1 7RG
Telephone 020 7928 6522.
Pearson's Holiday Fund
Supplies funds for disadvantaged children from 4 - 16 years of age for holidays in the UK only. Applications should be made through a social worker, doctor, health visitor or teacher
PO Box 3017, South Croydon CR2 9PN
Telephone. (020) 8657 3053.
The Disabled Children's Foundation
Provide money for a holiday, which would give a disabled youngster an opportunity to meet the challenge of being away from home.
The Disabled Children's Foundation, The appeals office, Po box 57, Otley, Leeds
Telephone 01274 616766
Organisations and Trusts that can financially help with a holiday or short break for children with special needs
Break
Break is a registered charity that provides help for children, adults and families with special needs - such as challenging behaviour or physical and learning disabilities. The help that Break can offer includes respite care, specialist childcare and UK holidays in Norfolk and the West Country. While our guests enjoy a seaside holiday those who regularly care for them can have a much-needed break. Break also provides a wide range of services - homes for children, family assessments and day care. For further information please contact
Break, Davison House,1 Montague Road, Sheringham, Norfolk NR26 8WN.
Telephone 01263 822161.
Email: Office@break-charity.org
Website: http://www.break-charity.org/
3H FUND (Help the Handicapped Holiday 3H Fund)
organises group holidays for physically disabled children and adults staffed by volunteer nurses and helpers. Each holiday gives disabled Each holiday gives disabled people a chance to build self-confidence and develop greater independence - at the same time devoted family carers have the opportunity to relax with the knowledge that their loved ones are being carefully looked after at all times. This respite can be vital in allowing a carer to rebuild his or her energy for the year ahead. Venues for 2003 include Majorca, Hemsby Norfolk, Norfolk Broads, Southdowns, and an activity holiday in the Lake District and the Isle of Wight. For further information please contact the
3H Fund, 147 A Camden Road, Tunbridge wells, Kent, TN1 2RA
Email info@3hfund.org.uk
Website http://www.3hfund.org.uk/
---
---
---
Katie Foxtons Holidays for Sick Children
A charity offering subsidised holidays for families with a sick child. At present these are at a mobile home at Butlins Skegness. Seashore Holiday Park, Great Yarmouth; Littlesea, Weymouth; and Devon's Cliffs Holiday Park, Exmouth. The sites have a wide range of activities and services including a doctor's surgery. The caravans have a ramp at the entrance but no other adaptations for disabled people. For further information please contact
Katie Foxtons Holidays for Sick Children, 10 Ferness Close, Hinckley Leicestershire LE10 0SF
Telephone 01455 440112.
Kids Out
Providing fun and Happiness for Disadvantaged children. The criteria for applying for a grant aid from Kids Out are providing fun and happiness for disadvantaged children up to the age of 18. This can be a holiday, to pay for carers, respite care, play equipment or fun days out etc. For further information please contact
Kids Out, 28 Market Square, Leighton Buzzard, Beds LU7 IHE
Telephone the Help line on 01525 385232
Email john.garner@kidsout.freeserve.co.uk
Web site http://www.kidsout.org.uk/
Royal British Legion
Funds holidays for severely disabled people, and also run convalescent homes for those who do not require nursing care. Applicants do not have to be members of the Royal British Legion, but should have served a minimum of seven days in the services or be a widow, widower or spouse of an ex-service person. Applications for assistance must be made to the service committee of the nearest Royal British Legion branch. For further ifn4omation please contact the
Royal British Legion, 48 Pall Mall, London SW1Y 5JY
Telephone 020 7973 7200
Web site http://www.britishlegion.org.uk/
Scout Holiday Homes Trust
Offers low cost self-catering holidays in six-berth chalets and caravans at a number of resorts. Any family with a disabled member welcome - not only those in scouting. Ramps and entrances giving wheelchair access make units suitable for most disabled visitors, and the Trust will be pleased to answer queries regarding individual needs. The season is generally from Easter to October. Brochure is available. For further information please contact
Scout Holiday Homes Trust, Baden-Powell House, Queen's Gate, London SW7 5JS
Telephone 020 7590 5152
Web site: www.scoutbase.org.uk/hq-info/holhomes/index.htm
Second Space
Second space is a new charity aimed at providing parents of severely disabled children, and children with a life limiting conditions and children with special needs, with a weeks break. These breaks will take place in wonderful second homes donated by the owners to the charity for one week in every year, the home will be offered for free. Our aims are two fold as in those cases where alternative care for your special; needs child is available for the period of the holiday, the idea is to offer the parents a Complete break form their caring role and where there are other children, to enjoy a complete break form their caring role and where there are other children, to enjoy some stress -free time with them. If however you are unable to arrange respite care for your second space will consider offering the whole family a holiday where possible. It is worth bearing in mind however that being second homes they are unfortunately not equipped with any special facilities that many families might need. We are encouraging people to contact us directly so that we might send them a form to fill in and return to us. For further information please contact
Email Amanda_sidwell@yahoo.co.uk
Telephone 0207 792 9043 on a Monday or Friday
Voluntary Service Aberdeen, Holiday Fund & Caravan Holidays
With four caravans, one of which is specially adapted for the disabled, much needed breaks are available from April to September for people who would otherwise never be able to afford a holiday. The Holiday Fund can also make grants to families on low incomes to help with the costs of a short break. For further information please contact
Voluntary Service Aberdeen, 38 Castle Street, Aberdeen, AB11 5YU
Telephone 01224 212021
Web site http://www.vsa.org.uk/
Disabled Living
Organises a programme of group holidays in Britain and abroad for physically disabled and able-bodied people of all ages. Voluntary helpers accompany groups.
Redbank House, 4 St Chad's Street, Cheetham,
National Holiday Fund for Sick and Disabled Children
Suite 1, Princess House, 1-2 Princess Parade, New Road, Dagenham RM10 9LS
Tel: 020 8595 9624
Web: http://www.nhfcharity.co.uk/
Provides holidays to Florida for chronically or terminally ill children, and temporarily or permanently physically disabled children, aged 8 - 18 years. Does not provide grants.
Winged Fellowship Trust
Angel House, 20-32 Pentonville Road, London N1 9XD
Tel: 020 7833 2594
Web: http://www.wft.org.uk/
Provides respite for carers and holidays for people with physical disabilities.
---
---
---
TRAVELLING BY RAIL
There is a Disabled Persons Railcard which is valid for 12 twelve months. It entitles the holder to discounts of up to a third on a range of tickets and if an adult is accompanying the railcard holder they too can travel at the same discounted fare. There is a list of who would qualify, which includes anyone receiving DLA higher rate for help with getting around or in the higher/middle rates for help with personal care. Anyone interested can ring National Rail Enquiries on the number below. There is also a booklet called Rail Travel for Disabled Passengers, which is available from stations. Anyone who needs help whilst travelling should contact the rail company they are travelling with. National Rail Enquiries can give contact details of these.
National Rail Enquiries, Tel: 0845 7484950
Play and leisure
All children, including disabled children, have the right to play, have fun and take part in recreational activities. This is important as play has a very important role in a child's development. Play can help develop speech, sensory skills, imagination, independence and social skills. Toys and play can be fun as well as educational and therapeutic. It is crucial that all children, whatever their abilities are given the opportunity to play and access leisure facilities. For further advice and information on suitable toys you can speak to a paediatric occupational therapist. Through activity and play the paediatric occupational therapist works with children to help them attain the highest possible quality of life. The paediatric occupational therapist can work in a variety of settings including the NHS, social services, educational or charitable organisations.
There may also be a local play scheme or parent support group in your area where toys and ideas can be exchanged. Contact the help line for local information.
There are a number of commercial outlets and specialist suppliers. Some of these are listed under 'Commercial Suppliers.' Because there are so many it is important for parents to get the right advice to ensure they get value for money. The following organisations can provide further specialist information:
National Association of Toy & Leisure Libraries, 68 Churchway, London NW1 1LT
Tel: 020 7387 9592
E-mail: admin@natll.ukf.net
Web: http://www.natll.org.uk/
For details of any local toy and leisure libraries in your area.
Kidsactive (HAPA), Pryor's Bank, Bishop's Park, London SW6 3LA
Tel: 020 7731 1435 Information Line Tel: 020 7736 4443
E-mail: ntis@kidsactive.org.uk
Website: http://www.kidsactive.org.uk/
Offers a National Information Service on all aspects of play.
Action for Leisure
PO Box 9, West Molesley KT8 1WT
Tel: 020 8783 0173
Web: http://www.actionforleisure.org.uk/
Provides information on play, leisure and recreation for children, young people and adults with disabilities throughout the nation.
Listening Books
12 Lant Street, London SE1 1QH
Tel: 020 7407 9417
Email: info@listening-books.org.uk
Web: http://www.listening-books.org.uk/
Provides an audio book library for anyone who has difficulty reading.
Play and Leisure
KIDSACTIVE (Formerly HAPA)
Kidsactive is the leading national voice for the policy and practice of inclusive play. This is undertaken by providing services on its 6 playgrounds in London, and by promoting inclusive play through publications, training and consultancy nationwide.
Central Office, Pryors Bank, Bishops Park, London, SW6 3LA
Tel: 020 7736 4443 - Fax: 020 7731 4426
Email: office@kidsactive.org.uk
---
---
---
THE RIDING FOR THE DISABLED ASSOCIATION
The aim of the RDA is to provide disabled people with the opportunity to ride and/or to carriage drive to benefit their health and well being. The RDA has many groups throughout the country some of which have special experience in teaching children with autism to ride. Each county or region has a representative who can give you details of Groups in your area. Although it does organise some holidays, these are for members only.
RDA, Avenue R, National Agricultural Centre, Kenilworth, Warwickshire, CV8 2LY
Tel: 024 7669 6510 - Fax: 024 7669 6532
Email: rdahq@riding-for-disabled.org.uk
Website: http://www.riding-for-disabled.org.uk/
MENCAP - (The Royal Society for Mentally Handicapped Children & Adults)
Mencaps Gateway clubs help people with a learning disability take part in a range of leisure, social and creative activities that provide great opportunities for personal development. There are more than 600 clubs, projects and Gateway Award Groups in England. Mencap also has information on holidays for people with disabilities.
MENCAP - Tel: 0808 808 1111
Website: http://www.mencap.org.uk/
Wish Granters
Children's Wish Foundation
Grants wishes to children with life threatening illnesses.
Loom Lodge, 24 Loom Lane, Radlett, Herts, WD7 8AD
Telephone: 01923 855586
Dial a Dream
Fulfils the dreams and aspirations of children aged 3 to 18 who are suffering from life threatening and seriously debilitating illnesses; specialises in the unusual.
7 Addison Road, Wanstead, London E11 2RG
Telephone: 0181 530 5589
Dreams Come True
A nationwide charity whose aim is to lift the spirits of seriously and terminally ill children, by enabling them to fulfil their most treasured dreams, which can be as varied as a child's imagination. Helps children form the age ranges 2-21 inclusive.
York House, Knockhundred Row,Midhurs, West Sussex GU29 9DQ
Telephone: 01730 815000
Make a wish foundation UK
Offers children between the ages of 3to 18 who have a life threatening illness a special wish. For further information contact:
Make-A-Wish Foundation UK, 329-331 London Road, Camberley, GU15 3HQ
Telephone: 01276 24127
Website: http://www.make-a-wish.org.uk/
Starlight Foundation
Offers children between the ages of 4 to 18 who have a life threatening illness a special wish.
Starlight Foundation, 11-15 Emerald Street, London WC1N 3QL
Telephone: 020 7430 1642
Website: http://www.starlight.org.uk/
When You Wish Upon A Star
Realises the dreams and wishes of children suffering from life-threatening diseases or who require long spells in hospital.
Futurist House, Valley Rd, Basford, Nottingham NG5 1JE
Telephone: 0115 979 1720
Happy Days Children's Charity
Byron House, 43 Cardiff Road, Luton LU1 1PP
Tel. (01582) 755999
Web: http://www.happydayscharity.org/
Provides special holidays and days out for children aged 3-17 years who suffer from severe illnesses and disabilities, or who have extenuating circumstances.
---
---
next: Finding the Right School for Your Special Needs Child
~ back to adders.org homepage
~ adhd library articles
~ all add/adhd articles
APA Reference
Staff, H. (2008, December 7). Financial Aid for ADHD Children and Families, HealthyPlace. Retrieved on 2023, December 5 from https://www.healthyplace.com/adhd/articles/financial-aid-for-adhd-children-and-families-in-uk
Last Updated: February 12, 2016