What To Do About Depression
Depression is not uncommon. Unfortunately, many walk around with untreated depression. Here's what you need to know about taking care of depression.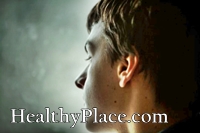 Let us get rid of some myths about depression right away. Depression is not a sign of weakness. It is not a lack of character or courage. Abraham Lincoln and Winston Churchill are two of the many historic figures known to have suffered from serious depression. Well-known and highly respected figures from all walks of life are among the millions of people who experience depression.
Being depressed is not uncommon. The most common complaint of people who seek counseling is that of feeling depressed. In fact, it is estimated that over six million people in the United States need professional help for depression.
If you think you are depressed, or someone you love is depressed, here are some steps to take that may help.
Taking Care of Depression
In those cases where a difficult life situation has led to depression, self-help steps can be taken to control it.
Face Up to Depression
Guilt and denial waste energy and do not help solve the problem. Acceptance of the depression relieves pressure.
Recognize the Problem
If your depression is the result of a loss, try to identify the exact time when the loss and feelings of depression began. What was the cause? Why did it happen? What do you need to do now?
Take Action
Often depression responds to structure. Combine structured activities with opportunities to release the turbulent feelings that often accompany depression.
Get busy doing things you previously enjoyed. Don't cut yourself off from family and friends. Attend activities with others even if you don't feel like talking.
Stay active. Counteract the physical slowdown of depression by exercising (examples: walk, jog, bowl, play tennis).
Watch your diet. Include raw vegetables and fruits to increase your energy level.
List ways you can let go of your depression.
Listen. Tapes offer a relaxed way to listen to helpful information. There are excellent "self-help" videos available through libraries, book stores, and special catalogs.
Read. There are many self-help books and pamphlets that can help you understand your emotions and give suggestions on overcoming problem areas in your life.
Answer these questions:

Do I really want to change?
What benefits do I get from being depressed?
What does it do for me?
What payoffs would I get if I let go of my depression?
If I were not depressed, what would I be doing?
Seeking Help for Depression
Seek help if you:
Are thinking about suicide;
Are experiencing severe mood swings;
Think your depression is related to other problems that require professional help;
Think you would feel better if you talked with someone; or
Don't feel in control enough to handle things yourself.
To find help:
Ask people you know (your doctor, clergy, etc.) to recommend a good therapist;
Try local mental health centers (usually listed under mental health in the telephone directory);
Try family service, health, or human service agencies;
Try outpatient clinics at general or psychiatric hospitals;
Try university psychology departments;
Try your family physician; or
Look in the yellow pages of your phone book for counselors, marriage and family therapists, or mental health professionals.
Sources: Center for Disease Control, Clemson Extension
---
---
next: ADHD Treatment Overview: Non-Stimulant Medications (Strattera) and Other ADHD Drugs
~ adhd library articles
~ all add/adhd articles
APA Reference
Tracy, N. (2007, June 8). What To Do About Depression, HealthyPlace. Retrieved on 2023, September 30 from https://www.healthyplace.com/adhd/articles/what-to-do-about-depression
Last Updated: February 14, 2016