Yoga for Depression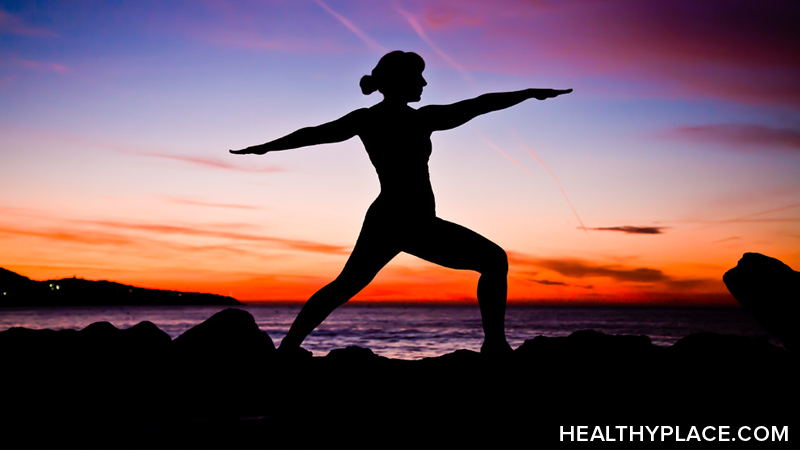 Yoga is an alternative treatment for depression. Find out about yoga for depression and how yoga can be an effective depression treatment.
What is Yoga for Depression?
Yoga is based on Hindu religious practices. It includes exercises that aim to give greater control of the body and mind and to increase wellbeing.
How does Yoga for Depression work?
Yoga exercises are often used to reduce stress and anxiety. Since stress and anxiety can lead to depression, these exercises might be useful for depression as well.
Is Yoga for Depression effective?
Two studies have looked at the effects of yoga breathing exercises on depression. These breathing exercises were practiced every day for several weeks. One study showed that breathing exercises produced faster improvement than no treatment. The other study found that breathing exercises were as effective as an antidepressant drug for patients who were severely depressed, but less effective than electroconvulsive therapy (ECT). However, this study did not compare the breathing exercises to placebo (dummy) treatment.
In another study, those participating in three courses of 20 yoga classes each, showed significant reductions for depression, anger, anxiety, neurotic symptoms. Moods improved from before to after the yoga classes. Study authors commented that "yoga appears to be a promising intervention for depression; it is cost-effective and easy to implement. It produces many beneficial emotional, psychological and biological effects, as supported by observations in this study."
---
---
Are there any disadvantages?
None are known.
Where do you get it?
Yoga teachers are listed in the Yellow Pages.
Recommendation
Yoga breathing exercises look promising as a treatment for depression, but require further evaluation. Other yoga practices have yet to be studied scientifically.
Key references
Janakiramaiah N, Gangadhar BN, Naga Venkatesha Murthy PJ, Harish MG, Subbakrishna DK, Vedamurthachar A. Antidepressant efficacy of Sudarshan Kriya Yoga (SKY) in melancholia: a randomized comparison with electroconvulsive therapy (ECT) and imipramine. Journal of Affective Disorders 2000; 57: 255-259.
Khumar SS, Kaur P, Kaur S. Effectiveness of shavasana on depression among university students. Indian Journal of Clinical Psychology 1993; 20: 82-87.
David Shapiro , Ian A. Cook , Dmitry M. Davydov , Cristina Ottaviani , Andrew F. Leuchter , and Michelle Abrams. Yoga as a Complementary Treatment of Depression: Effects of Traits and Moods on Treatment Outcome, eCAM Advance Access published on February 28, 2007, DOI 10.1093/ecam/nel114.
APA Reference
Staff, H. (2008, November 6). Yoga for Depression, HealthyPlace. Retrieved on 2023, December 11 from https://www.healthyplace.com/alternative-mental-health/depression-alternative/yoga-for-depression
Last Updated: July 11, 2016