What is the Most Effective Treatment for Bipolar Disorder?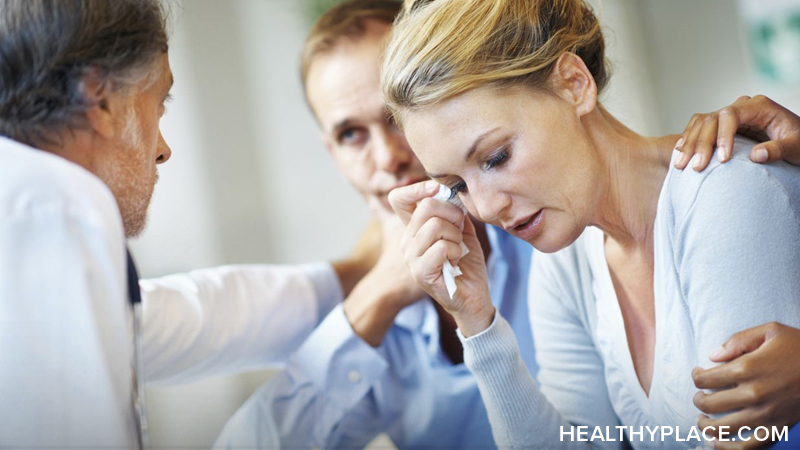 Overview of the most effective treatment for bipolar disorder and who should be managing your treatment for bipolar.
Gold Standard for Treating Bipolar Disorder (part 3)
A comprehensive approach that combines effective and tolerated medications, psychotherapy and essential lifestyle and behavioral changes is the best approach to treating bipolar disorder. Today, this is more possible as patient-centered treatment is considered the norm. This treatment style involves the person with bipolar disorder much more closely with his or her treatment than in the past. Optimally, people with bipolar disorder and their professionals work together to choose the best treatment options and change the options as needed, depending on reasonable feedback from the patient.
Who Should be Managing My Treatment for Bipolar?
As you start to take more charge of managing bipolar disorder, it's important that you choose professional people who can best support your choices. There is no doubt that finding the right support can be difficult, but you do have options. The following list can help you find someone who best fits your needs.
a professional who knows how to correctly diagnose and treat bipolar disorder (usually a psychiatrist).
a professional that understands the wide range of bipolar disorder medications and works with you to find the right medication combination.
a team that has the time to suggest treatments other than medications alone, including one trained in psychotherapy and comprehensive treatments.
How Do I Choose the Best Medications and Professional?
Bipolar disorder is a complicated illness. The more experience a medications healthcare professional has with bipolar disorder symptoms and their considerable treatment challenges, the better chance you have of receiving optimal care. Depending on your state, physicians (MD's and DO's), nurse practitioners, physician assistants, and psychologists are authorized to prescribe psychiatric medications. Your healthcare professional should know what bipolar disorder is, how it's best treated and what medications should and should not be used in treatment.
next: What Medications are Currently Used to Treat Bipolar Disorder? (part 4)
APA Reference
Fast, J. (2009, February 13). What is the Most Effective Treatment for Bipolar Disorder?, HealthyPlace. Retrieved on 2023, December 2 from https://www.healthyplace.com/bipolar-disorder/bipolar-treatment/what-is-the-most-effective-treatment-for-bipolar-disorder-gsd
Last Updated: June 1, 2019