Let Go Of Anxiety By Letting Go Of Expectations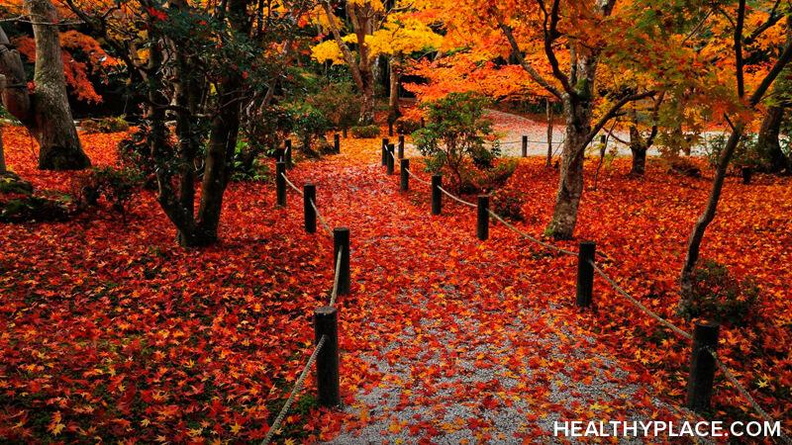 High expectations of yourself and others (and situations!) can keep you anxious by telling you you are inadequate, that things are out of control, and that you cannot handle them. This will start the spin cycle of anxiety.
You will get anxious, anxiety will say "See I told you you couldn't do this!" and then more anxiety ensues feeding even more negative self talk. Your confidence goes in the toilet and which gives you more evidence you are a failure at life.
Do you want to stop this spin cycle?

One of the most important skills, and perhaps hardest lessons, I've learned in the last few years is letting go of things, including expectations and demands on myself and others that things be a certain way. It continues to be a work in progress, but I do the best I can.
~Edward Giles Brown
Let Go Of Anxiety
Two things are necessary to let go of anxiety: flexibility and trust.
1. Flexibility
Go with the flow! Things change all the time. Nothing ever goes as planned. If you expect one thing and something else happens, it is not necessarily bad. Anxiety will try to use it against you, but remember anxiety power is evasive. If you really asked yourself, "Is this new way that bad?", you might find that there is not much to worry about. (Mostly we just worry about worry.)
In reality, humans are extremely adjustable creatures. It is amazing what we can get used to. Anxiety uses change as a huge excuse to convince people into thinking A) they failed, B) they are inadequate, and C) they can't handle it. But none of these are true. When we cannot meet expectations, all we have to do is adjust them.
Most people are afraid to be flexible with expectations because they think expectations are the only thing that motivates them. Expectations are how people judge themselves. I don't mean allow yourself to be lazy and mediocre, but I think we can strive for being better people without all the negative self judgment and I would argue we can have even greater potential free from it. In other words, the high expectations don't motivate us, they usually evoke guilt when we don't meet them and immobilize us.
Rigid expectations hold you back and pin you down. Let them go!
1. Trust
Remember you are adaptable. Anxiety may have told you for a long time that you don't like change. But you have gone through many changes OK. (i.e., The cake was not done and so you let it stay in the oven a bit longer. Or: Your sock had a hole and so you put on a different pair. The mail didn't come when it usually does and you have to check it again later.) Anxiety often renders these invisible by making you think these are insignificant, but I argue that these are a great example of thinking on your feet.
Trust yourself. You have made it through some really hard times, and have learned incredible skills doing so. You are amazing and can do this! Not meeting expectations means the expectation was not right in the moment, not that you are inadequate. Don't let this talk you out of moving. Keep taking actions, no matter how small. Know that you can do it!
I blog here: Heal Now and Forever Be In Peace,
share here: Twitter@JodiAman, Google+
inspire here: Facebook: Heal Now and Forever Be in Peace.
APA Reference
LCSW-R, J. (2013, February 20). Let Go Of Anxiety By Letting Go Of Expectations, HealthyPlace. Retrieved on 2019, August 22 from https://www.healthyplace.com/blogs/anxiety-schmanxiety/2013/02/let-go-of-anxiety-by-letting-go-of-expectations
Author: Jodi Lobozzo Aman, LCSW-R