Social Anxiety: A Spectrum From Shy to Avoidant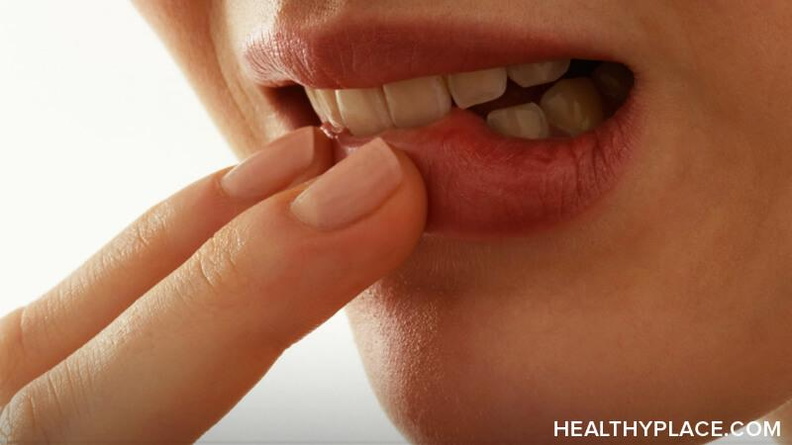 It can be confusing and frustrating. All around you, you see others attending meetings, luncheons, study groups, parties, and activities. "Everyone" seems able and willing to do so. But for you, the mere thought is horrifying. So what's up? Are you "simply" shy? Is it something more than that? The answer is actually quite personal.
Anxiety in general has defining characteristics. That said, how, why, where, and how intensely someone experiences anxiety is quite individualized.
From Shyness to Social Anxiety Disorder to Avoidant Personality Disorder
Experts use labels and categories for anxiety. This is useful because it provides a common language for understanding and communicating. However, in reality, the types of anxiety, including social anxieties, aren't entirely separate packages stored in distinct boxes. Think of social distress as a spectrum or a continuum.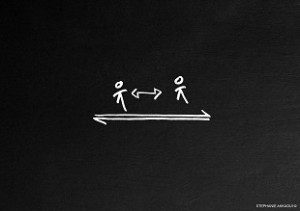 On the left of the spectrum is shyness. People who describe themselves as shy often say they feel hesitant, uncomfortable, and nervous around others. They may be reluctant to join a group or contribute to a conversation, but they often feel more comfortable and are able to join in once they have time to get used to a situation.
Social Anxiety Disorder (Social Phobia)
As one moves along the spectrum and approaches the middle region, one will encounter social anxiety disorder (SAD, social phobia). At this level, things go beyond discomfort. There is often an accompanying dread associated with having to deal with people. SAD is also about fear: the fear of being judged, criticized, ridiculed (openly or behind one's back), and rejected. There's also a prevailing fear of being embarrassed and humiliated. Sometimes, but not always, these intense fears induce panic attacks.
Avoidant Personality Disorder
Continuing along the spectrum, at the very right, is avoidant personality disorder. This is so extreme that it's actually classified as a personality disorder rather than an anxiety disorder; however, it is based on anxiety and fear. It's quite similar to SAD, but it's extremely magnified. With avoidant personality disorder, the fear even extends to intimate relationships and familiar situations and is so intense that the person avoids almost all social settings.
Social Anxiety is a Matter of Degree
When you're feeling frustrated because of uneasiness in social situations and you're worried about it, don't try to fit yourself into a little box. Instead, think of how this distress impacts you. Remember, it's personal. It's not a matter of black-and-white; it's a matter of degrees and where you fall. How do these apply?
level of fear
level of avoidance of people and situations
severity and frequency of your anxiety symptoms
duration of the symptoms
impairment of functioning/how much this impacts your life, your satisfaction, your ability to work and engage in activities
Your personal answers to these questions will help you decide where on the spectrum you fall. Both the answers and the placement on the spectrum will help you determine what this all means for you and in what ways you might want to make changes.
You can also connect with Tanya J. Peterson on her website, Google+, Facebook, Twitter, Linkedin and Pinterest.
APA Reference
Peterson, T. (2014, March 5). Social Anxiety: A Spectrum From Shy to Avoidant, HealthyPlace. Retrieved on 2023, December 1 from https://www.healthyplace.com/blogs/anxiety-schmanxiety/2014/03/social-anxiety-a-spectrum-from-shy-to-avoidant
Author: Tanya J. Peterson, MS, NCC, DAIS
Hi, I am 14 years old and I was diagnosed with social anxiety. I am worried about having to deal with my anxiety for the rest of high school. A few years ago, I hated being around people and I accepted it, and never hung out with people. It didn't bother me at all. But people talked about how weird I was never hanging out with anyone, so this school year I forced myself to be with people and talk to people at every chance I got. Although my reputation improved, I felt very stressed pretty much all the time. The only time I feel calm is when I'm alone. I also feel like I only have friends out of obligation, and I get an intense feeling of dread and fear whenever I have to see them or have them over. I think of socializing as a performance, sort of, and I feel like I either do great or completely fail. I also have physical symptoms, such as a racing heart and sweaty palms. I can only have my friends over in groups, one-on-one is too much pressure. I thought that my anxiety would go away after the school year ended, but it is just as bad because my sister is still in school, so it's just me and my mom all day, which makes me anxious because it's just me and her and I always feel like she is always watching me and judging whatever I'm doing, even though she isn't. The worst part of my anxiety though is that I feel like i'm so strange and different. Not wanting to be around people and feeling so anxious and stressed is so unnatural. People are meant to want to be around other people, not have to force themselves to. I feel like I've missed out on so many opportunities because of my anxiety, and I think that the rest of high school will be really hard to get through because of it. I'm almost always stressed and I feel like it's controlling my life. My doctor suggested counseling, but I don't think talking to someone would change the way my brain works, not to mention one-on-one with a stranger would just cause more anxiety. Do you have any suggestions/coping methods that would help?
Hi, I'm a teenager that is struggling to identify my social problem - whether it is just shyness or possibly mild to moderate social anxiety disorder. Are there even different levels of social anxiety such as mild, moderate and severe? (This might be long so please bear with me)
Anyway, I was wondering if you could help me to determine this social problem of mine.
Ever since I was a kid, I've always been quiet and shy; however in the past year or so, it's been getting sort of worse. I socialise less with my family, my lack of socialness is increasing.
In public, especially in school, when I walk the hallways or am sitting in lessons, I usually think that everyone is judging me and I feel quite insecure, nervous and uncomfortable. I always care what people think of me and sometimes/usually this can stop me from doing the things I want. Sometimes I worry about the way I'm walking, or even my eye movements. I worry if I might humiliate myself and I'm afraid of looking stupid.
I don't have any friends but I do have acquaintances. I feel like nobody likes me because I'm so boring and quiet. I often sit alone when I can. Plus, it's always been impossible for me to be myself when around people - the only people I am truly myself with are two of my cousins.
Also I have a throat problem that can affect my speech (I can temporarily lose my voice) and since I am so shy and often nervous this affects me greatly. This throat issue has been going on for a year and it's been hell. Everyday I worry whether I might lose my voice while someone is speaking to me.
I'm very self-conscious and I don't speak much; I am quite submissive. I fear I may offend someone if they ask for my opinion so I'll probably lie/sugarcoat the truth so I don't hurt them. Speaking of opinions, I'm afraid to express them because someone might disagree.
I can't put my hand up in class, I don't eat in public, I can't wear the clothes that I want in fear that people may judge me. I don't like going out to places where there are people because they'll judge me on what I wear and look. After whenever I have interacted with someone, I always criticise myself and find flaws in what I said, did or looked.
Most sites about social anxiety that I've been on usually state that people with social anxiety have intense fears and they have panic attacks. However my fears are not very extreme - although they do cause problems for me, and I worry about a lot of things - and I've never had a panic attack. I can talk to people I know without feeling that nervous and I can be calm when in school (but often I'm not comfortable).
I'm not sure if it's as far as social anxiety disorder because it seems so serious, and I've heard about other people's experience with social anxiety and theirs seem to be so much worse than mine - this leads me to think I don't have social anxiety at all. I know that I am definitely shy, but I think it might be a little more serious. I don't believe it's severe social anxiety or avoidant personality disorder. I'd like to talk to a counsellor but I dislike talking about my feelings face to face. It's really uncomfortable for me and I feel like they don't care at all. Could you please tell me what your thoughts on my symptoms are?
Also please remember again that all these numerous feelings of mine are not extreme - they most likely won't send me into a panic attack (yet) - they are just high in number and a little less than severe. Perhaps moderate.
By the way, I apologise to whoever is reading this as it's so long. Thank you for taking your time to read this :)
I can't explain what I'm writing but, surprinsingly I don't feel umconfortable to work among morethan 80 persons at my department. I just hate when all of them keave their tables for a "little party". I think we shy persons like to be into a g=big numer of people jus t because we study their way of living and bahaviours. I don't know if it's right to do. The fact is: We sometimes want to be different for some person in particular , but we don't feel like meeting to many people at a time just because it's our nature. I mean we are born shy, we don't become. maybe we need to learn some techniques to use when it's extemely necessary cause being shy carries a lot of good things and we know we are quite useful to humanity. As I grew uo with my shyness I could notice that there were some people who would like to be like me but they just coudn't cause it'a a natural phenomena if I could say that.I'll be completing 44 years next week so it's an age that makes you think that is too late for a change if it ever has to be done. I congratulate this website for the purpose of putting the shy people where they want to be. In addiction i would like to say I would never know all I learnt till now if I wans't shy. In the other side I don't mean that an outgoing person couldn't have learn the double I did. Bye.
I was diagnosed with avoidant personality disorder, but in my case it's a little strange. I am completely fine/competent/social if I am with ONE other person. This can be socializing with any one person I know or a stranger. BUT if you add one more person, anxiety starts, and with three or more people, I'm pretty much a scared silent wreck. This includes being with my own family. I did horribly in school, because of the large amounts of people. I became a hair stylist because I only have to talk to one person at a time, which works but I can't ever go to family functions, social parties, further education, or even get married (I'm engaged) because when I'm in large groups I'm silent, heart racing, biting the inside of my mouth so I don't cry, and miserable. I used to drink alcohol to ease the anxiety but quickly became alcoholic, and am now sober. I'm wondering if anyone else with social anxiety can relate?
My beautiful daughter struggles with anxiety. And as a parent I'm struggling with how to help her. How to ensure she knows how loved she is and that there is nothing in the world that could ever make her father or I believe anything is wrong with her. I don't want her to ever feel limited by her fears. We've talked to teachers, school counselors, and now a therapist, but I'm not seeing much Improvement. I feel like I'm failing her. That I'm doing something wrong, but I don't know what it is.
I'm known as the "social butterfly"... When I was younger I was popular, but mocked behind my back (small schools will do that with your small pool of friends). Once I got married I started feeling these silent rejections from my "new" family. It's gone from disliking time together, to regret after the fact, to anxiety before, all the way to avoidance. Continual negative experiences have quickly moved this from a social phobia of specific people to a much larger problem.
I'm still a social butterfly, who loves interaction with people... I'd just rather interact with people I won't ever see again. (Like when I used to waitress, or cater for weddings). I'm great with strangers... better then even "normal" people, but when I have to go back to those I know, I'm so weary of what I do and say...and how it will effect the relationship in the future. To the point now that I don't even know how I could hold a job (with consistent co-workers) in order to fulfill my need for stranger interaction... or even figure out a way to dial the phobia back or at least keep it from progressing.
I've been "shy" my entire life. When I was a kid, everyone told me that I would grow out of my shell. But I actually did the exact opposite. I really don't think there is anything to help myself personally. I have good days and bad days and I have learned to live life around my nerves!
Thank you for the information. The thing is that this phobia has been with me ever since i can remember myself. I want to do things but this phobia always prohibits me from doing them and i don't know why. Why should it be so? Maybe my parents or the environment? But even if i find the answer how shall i move on? My therapist says that i should not avoid doing things. I should be more involved in activities, but the thought of meeting people, speaking or entering a new place just brings me chills and shakes etc. Of course i feel that the more i avoid these situations, the biggere the fear becomes. And in lack of support everything somes like a "mountain".
Leave a reply