Despite Paralyzing Anxiety, There Are Ways To Move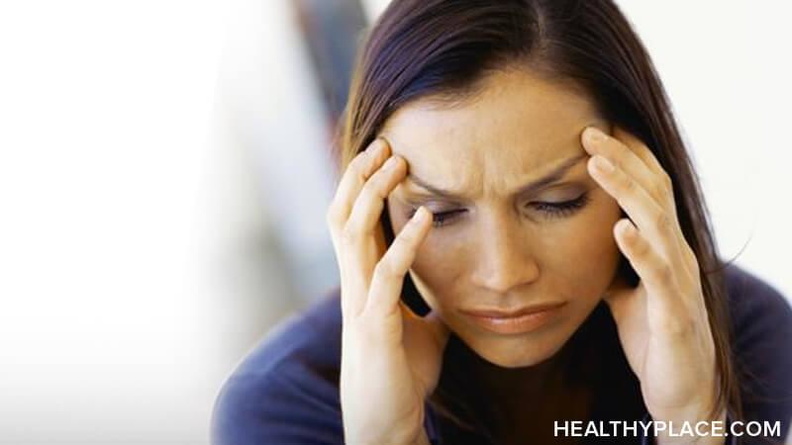 Paralyzing anxiety is a very descriptive term. Anxiety can be paralyzing, almost completely shutting us down. Any type of anxiety can insidiously take over our thoughts, increasing our fears to the point where we want to shut down and hole up. Worries can make us feel as though we are stuck and can't go on. However, there are ways we can move despite this paralyzing anxiety.
At a recent meeting of a support group I co-facilitate, the topic of paralyzing anxiety dominated the discussion. No matter the type of anxiety, people expressed frustration at the fact that anxiety can stop them from fully living life.
Social anxiety, on the spectrum from shy to avoidant, can keep us home or, if we must go out, plastered against the wall or in the shadows of a corner. With generalized anxiety disorder, our worries can run wild while we remain frozen in inaction. In panic disorder, the fear of repeated panic attacks restricts where we go and what we do. Our anxious thoughts, no matter their nature, can paralyze us by preventing us from doing what we want to do. Or can they?
Does Anxiety Have To Be Paralyzing?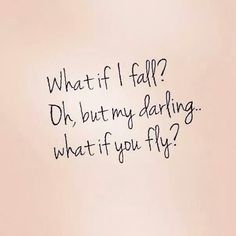 Great news! No, anxiety doesn't not have to be paralyzing. The idea of paralyzing anxiety actually involves two concepts: thoughts and action.
The thoughts (and, by extension, beliefs) are what your anxiety is telling you. Anxiety can shout at us loudly and relentlessly, telling us that there are people and situations to fear, things to worry about, yelling at us in ways that can paralyze us.
Action involves what we actually do. Sometimes, we think we can't take any action at all. That's when we're stuck because of paralyzing anxiety. However, this is where we can regain our power. We can take action no matter what anxiety is telling us.
Three Ways to Move in Spite of Paralyzing Anxiety
1. Act.
"You don't have to feel positive and motivated at the beginning to achieve what you want to achieve." -- Aleks George Srbinoski, Maximum Mental Health
When anxiety has us shackled, it can be difficult to do anything about it. However, this is one of the tricks anxiety plays on our thoughts. When we focus on where we are, right now, in this moment and on what little thing we want or need to do in this moment, we can begin to move. Once we've begun to move, we're no longer paralyzed.
In researching this after the support group meeting, I discovered a great resource. In his latest and recently released self-help book Maximum Mental Health, Aleks George Srbinoski tells us,
Many people believe that they have to be feeling positive and motivated to begin and succeed at a task. Absolutely wrong! Motivation often comes during a task and after the task is completed, not before!
2. Be in the moment, what Srbinoski calls the "now."
In other words, we can focus on the present moment and take action now. We don't have to wait for anxiety to disappear. By bringing our mind to the present again and again, we are taking action to ignore anxiety's ruminations about the past and worries about the future. When we are in the now, we can begin to do things we want to do and shake off the paralysis of anxiety.
3. Counter the fears.
For example, if anxiety shouts, "What if you're not good enough?" fire back with "What if I am?" Then look for the ways you really are good enough. "What if I get into an accident?" becomes "What if I don't, because after all, I've been driving for a long time and haven't had very many accidents." Any anxiety can be countered with a realistic truth. Put a positive spin on the "what if" game. And then act on that positive spin.
Take steps in the moment and act on your positive spin to the fears. You absolutely can move despite paralyzing anxiety.
You can also connect with Tanya J. Peterson on her website, Google+, Facebook,Twitter, Linkedin and Pinterest.
APA Reference
Peterson, T. (2015, April 23). Despite Paralyzing Anxiety, There Are Ways To Move, HealthyPlace. Retrieved on 2023, December 10 from https://www.healthyplace.com/blogs/anxiety-schmanxiety/2015/04/ways-to-move-despite-paralyzing-anxiety
Author: Tanya J. Peterson, MS, NCC, DAIS
My anxiety makes me think that I have to either do everything at one time or Nothing at All. I'm exhausted always. I love night time because nothing is expected of me and nighttime. When the morning light comes the phone calls the paperwork the appointments all the things I should be doing well this is the time I should be doing it. I just feel like I can't do it. I have been on a roller-coaster medically and I do suffer from depression as well. My world has become very very small. I have nobody to talk to. I have nowhere to turn. I feel like I'm screaming inside don't you remember who I am. And instead I'm just looking foolish and lazy in dumb. I don't know how to get past it. I'm constantly in my own way. I am my biggest obstacle and I have no way around me. What do you recommend? How do I get passed my own self? How do I find people again? And if I can find people how do I talk to them and make them understand? Why don't people remember who I used to be and who I should still be? Yes I have Medical issues now. I never had them before. I am expected to be alert and energetic and all those things I was and I'm just paralyzed the anxiety is overwhelming.!
I suffer from severe anxiety. I can't even put it into words what happens to me, and the best way to describe my anxiety is a roller coaster ride for hours. I have only one thing I can do...take a Xanax and nausea medication and lay down and wait to fall asleep and wake-up and sometimes my anxiety is gone. I have been dealing with severe anxiety for over 30 years.
I seem to be stuck in a cycle that never ends. Every night I always find myself worrying about anything and everything, I always ene up imagining scenarios in my head of me talking to my doctor about my anxiety and going to see him. But I never end up doing it. I don't know what to do, even if I got to the doctors, I doubt I would be able to speak about it. My anxiety makes it really hard for me to talk sometimes. Thank you for writing your post, as it has explained some things to me.
Hi i dont really know what's wrong with me I have things to do and I just can't seem to do them I feel paralyzed and can't leave my apartment I don't even want to go outside to check my mail for even a month I got to do things I have things I need to do I just can't seem to get them done. when I do go out to go grocery shopping I want to hurry up and come back home and maybe only go out when I really really have to get something like food or food for my cat but I don't even feel like going out and having fun with socializing with people I just feel paralyzed and don't want to go anapartment and stay in my apartment and watch TV but I have to get things done and clean my apartment. I seem to be able to do one thing a day like vacuum or do one load of laundry which is nothing I should be doing 10 things in a day. Because I do have so much cleaning to do in this apartment it seems overwhelming but I can't seem to start. And when I do start something I can't seem to finish and then I start another thing and I can't finish and then I started another thing and I can't finish and then I have all these things that are undone parsley done and I get so upset and I don't know what to do. None of my family members or my mother does not understand why I can't get out of my apartment and why I feel so paralyzed has to sit on the couch and watch TV and I want to go so bad and I stand up and I just can't make myself go out the door! And sometimes I just sit at the TV and just cry because I know that I shouldn't be watching it and I have things to do but I just cannot seem to get my ass out the door and off the couch. i just feel maybe my comfort zone is just in my apartment and whenever I leave I just want to hurry up and get back which is not good I should be wanting to stay out but I do but then I don't and then I come home and then I'm mad that I did go home. I am so lost if only tell anyone about this my family they don't understand why they don't get it. And I don't either I don't know why I feel like this and its lasting for months I tell everybody I'm okay sometimes but like I said they just don't seem to understand the paralyzing feeling I have so strongly that I just pull at my clothes and tug at them i just hate myself for not being able to move and leave my apartment. This is driving me crazy I just feel so awful about myself and so disappointed in myself that I can't do the things I need to get done the things I should have done should have already been done months ago and they are not done. Do you know what this is?
Anxiety has definitely slowed down my life. The average time I take to make simple decisions is 2 months because I keep contemplating every cAtastrophic possibility. I usually wait until the deadline to decide. Very frustrating and exhausting.
I have a question. I suffer from Panic Disorder with Agoraphobia. My panic attacks include "not feeling whole or real" or that items around me are not "real". Is there anything that can help with that feeling?
Thank you
Thanks so much...I will try your suggestions.
Another great post. One question I have though is what do you do when anxiety, literally, makes your body freeze up. It's like my body feels totally stiff and I can't move. Do you have any suggestions for that? Thanks.
Leave a reply