When Generalized Anxiety Disorder (GAD) Slows You Down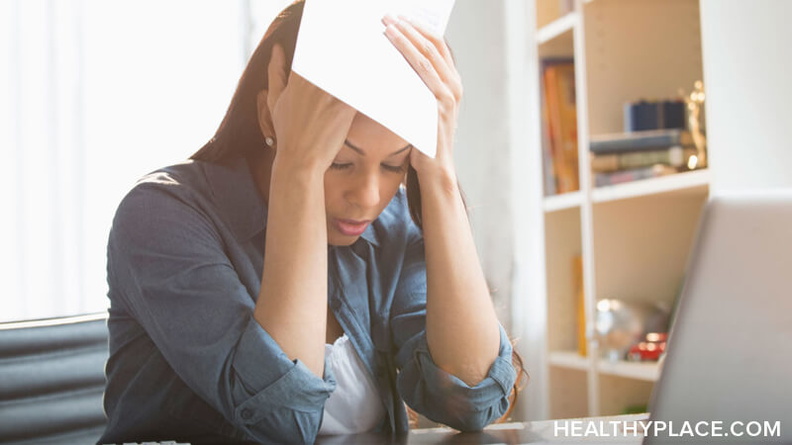 Generalized anxiety disorder (GAD) often slows you down; and when it does, it can be maddening and stressful. Anxiety can make people feel as though they're tarred and feathered, slowed down from real progress by a thick coat of heavy, gooey tar and coated in anxiety, represented by feathers. When generalized anxiety disorder slows you down, you don't have to give up. You can move forward.
GAD Slows You Down Because It's Hand-Wringing
Generalized anxiety disorder is anxiety that is persistent; it almost never seems to go away. Anxiety is frequently there even in the middle of the night. The anxiety in GAD is excessive and can involve worry about many different areas of life (work, home, family, school, relationships, etc.). The extreme worry of generalized anxiety disorder can absolutely slow you down, preventing you from moving forward in a way that is meaningful to you.
GAD feels overwhelming and horrible. The worrying, the fretting, and the constant hand-wringing are exhausting. This anxiety affects the whole person--thoughts, emotions, physical feelings, and actions (or lack of action). Because people often can't control the worry until they learn about techniques to transcend GAD, they can feel exhausted, always keyed-up or on edge, restless, and physically ill. They can feel paralyzed; however, despite paralyzing anxiety, it is possible to move.
Generalized anxiety disorder slows you down by taking over your thoughts. All at once, it can feel as though your mind is racing with worry yet completely blank. When GAD slows you down, it can make you tense and irritable.
What to Do When GAD Slows You Down
"You can't wring your hands and roll up your sleeves at the same time." --Pat Schroeder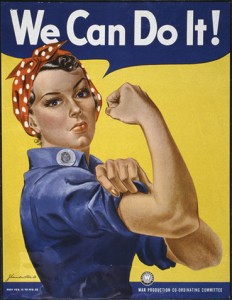 GAD slows you down. With GAD, you worry, fret, and wring your hands in nervous agitation. Former American political leader Patricia Schroeder wisely reminds us that when we're wringing our hands, we can't push up our sleeves. When we're fully occupied with worry and anxiety, we're slowed down because that's all we are doing. Until we take control away from our anxieties, we can't take action.
Pushing up our sleeves means freeing our hands. It means calming the worry. As many of us know, calming our worries isn't as simple as telling ourselves not to worry. We can't tell ourselves not to wring our hands and expect it to work. So what does work when GAD slows us down?
Give your hands something to other than to wring themselves. To get rid of anxiety and worry, it's important to replace the anxiety and worry. What would you like to focus on instead of anxiety?
Push up your sleeves. Create an action plan. Where do you want to go? What steps can you take to get there?
Pushing up your sleeves is one way to reduce the hand-wringing caused by generalized anxiety disorder. Replacing your worries with goals and actions gives your brain something to do other than slowing you down through anxiety. To be sure, this approach doesn't, on its own, completely eradicate anxiety; however, it's a powerful way to regain direction and control when generalized anxiety disorder slows you down.
You can also connect with Tanya J. Peterson on her website,Google+, Facebook, Twitter, Linkedin and Pinterest.
APA Reference
Peterson, T. (2015, October 15). When Generalized Anxiety Disorder (GAD) Slows You Down, HealthyPlace. Retrieved on 2023, December 7 from https://www.healthyplace.com/blogs/anxiety-schmanxiety/2015/10/when-generalized-anxiety-disorder-gad-slows-you-down
Author: Tanya J. Peterson, MS, NCC, DAIS
I am suffering from Health Anxiety. Also gad. It's a lonely place to be because no-one wants to know as they feel helpless I suppose and they just can't cope. I am on medication but it doesn't seem to control my anxieties and panic attacks.. Thank you for "listening"Sincerely Lily x
Hello Lily,
HealthyPlace is here to provide people with information, be a listening ear (people "talk" to each other through the comment sections at the end of articles and through the various chats and forums accessed through links on the home page), and to help people know that they are definitely not alone. If you're new here, welcome! Regarding anxiety, it's so complex (as you likely are aware). Sometimes medication can be helpful. Medication, like other approaches, tend to work best when combined with therapy, support groups, and the like. Perhaps you may want to consider adding a healing approach to the medication you are taking. Anxiety can be overcome, but it's not always a quick process. Hang in there. Do more of what's working and add other things that work too.
I loved this line - "All at once, it can feel as though your mind is racing with worry yet completely blank".
I can't tell you how many times people would ask me what's wrong, and I didn't know what to say to them. Sometimes, I would have 10-20 different sensations in a short period of time, and all of them would scare me in a different way.
Excellent post!
Thanks, Josh! I find it incredibly frustrating when my mind races yet is blank. And you're right -- it can be hard to know how to answer people when they ask what's wrong. Being aware of what's happening doesn't instantly eradicate anxiety, of course, but it does go a long way toward helping us separate our selves from the anxiety. Anxiety can range from annoying to debilitating, but it truly doesn't have to plague anyone for a lifetime.
GAD finally brought me down. Now I am coping with medicine and therapy. Thanks for the article and advice.
Hi John,
I'm sorry that you're dealing with GAD and that it brought you down. It's great that you are treating it. GAD doesn't have to stop you!
Leave a reply